Rockset is a real-time analytics solution enabling low latency search and aggregations. Using Rockset, you can create personalized user experiences, build real-time decision systems, serve IoT applications, and more, with a real-time indexing database that can power sub-second queries at massive scale.
Hightouch lets you pull data stored in Rockset and push it to downstream destinations. Connecting Hightouch to Rockset requires some setup in both platforms. Specifically, you have to create an Rockset API key to configure your connection in Hightouch.
You need to allowlist Hightouch's IP addresses to let our systems contact your warehouse. Reference our networking docs to determine which IPs you need to allowlist.
Go to the Rockset Console and open Manage > API Keys.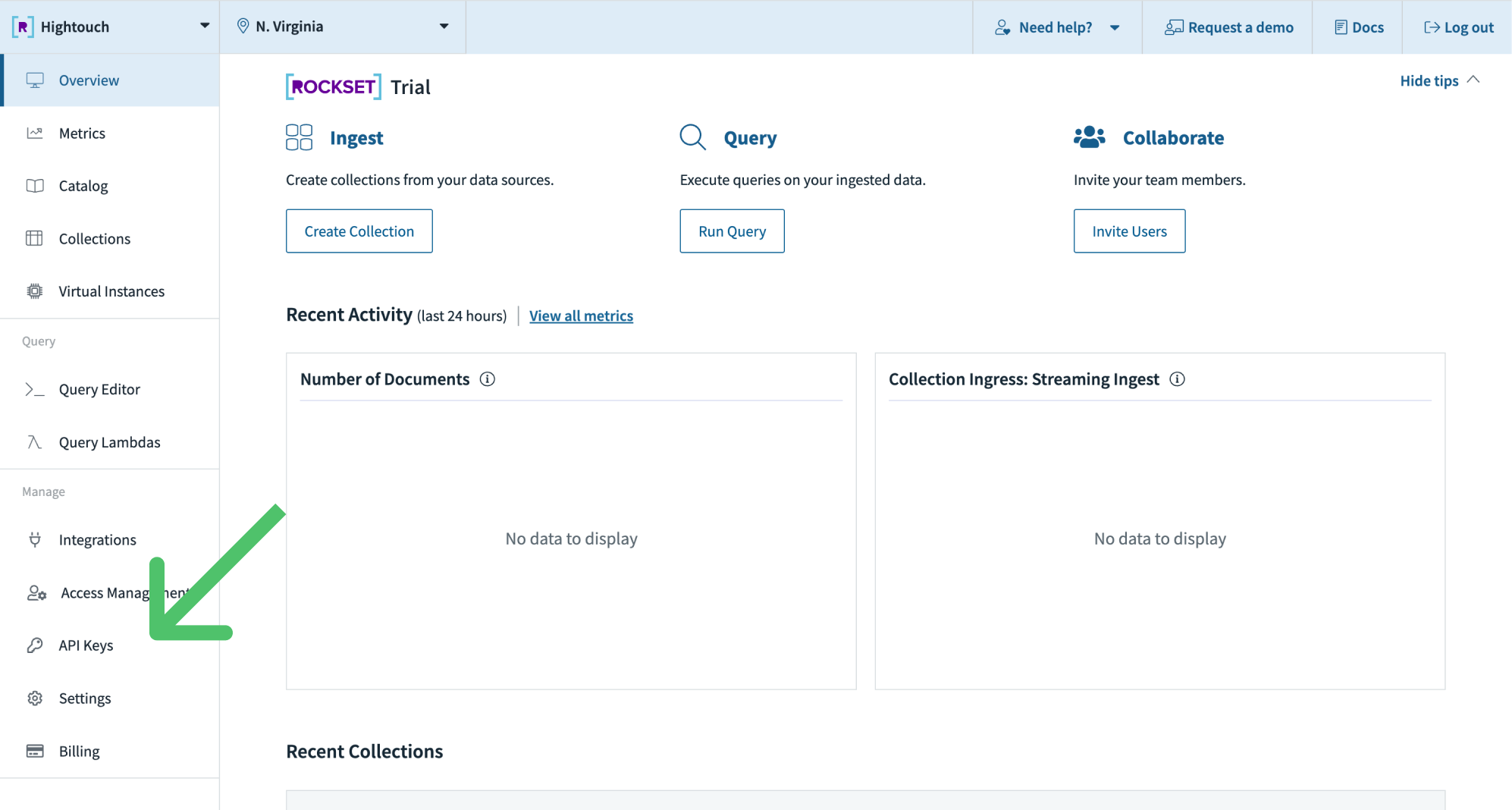 Click Create API key. Give the API Key a descriptive name, for example "Hightouch Integration," and give it an admin role.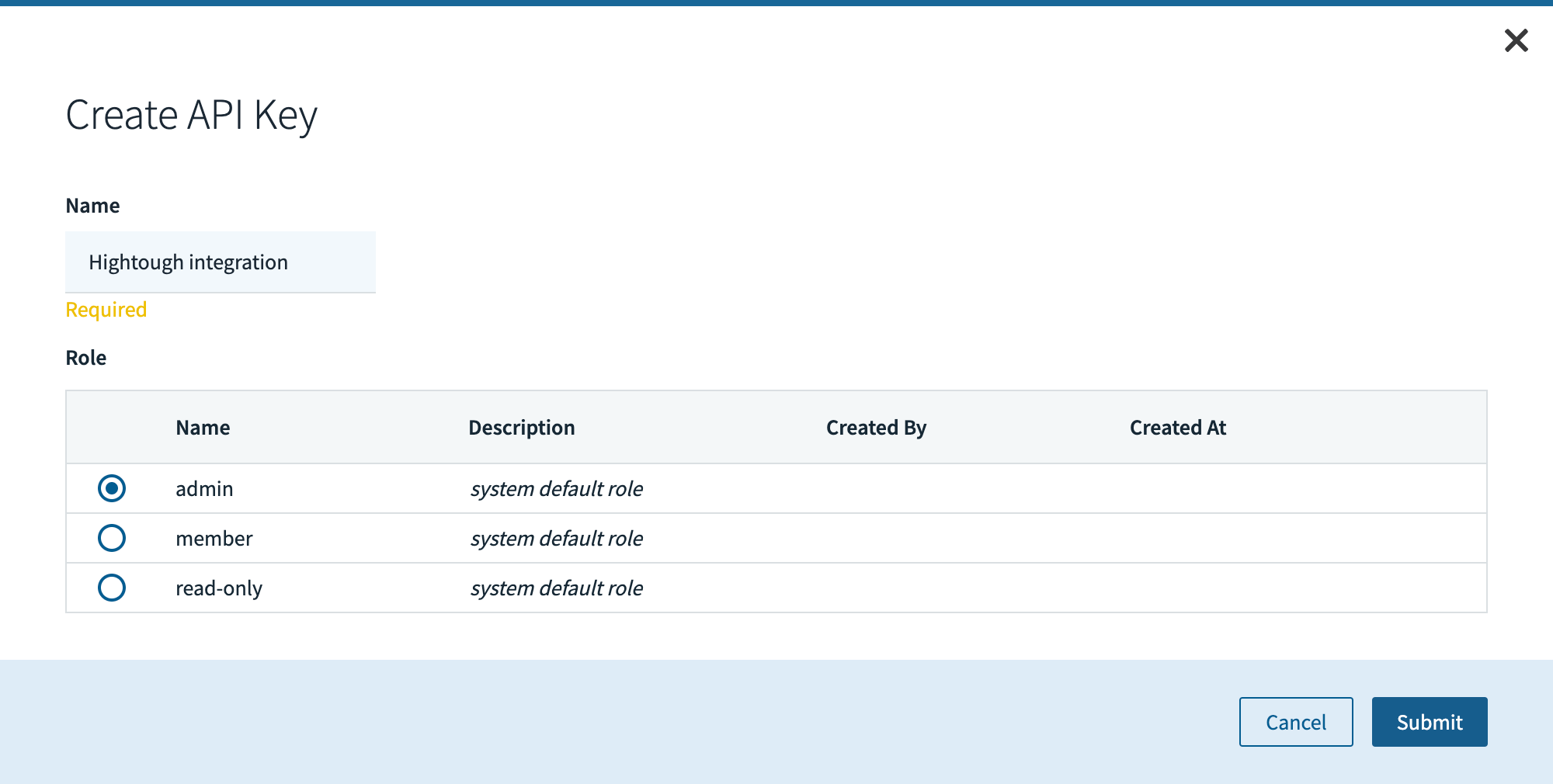 Click Submit. Copy your API key to use it in Hightouch.
To get started in Hightouch, go to the Sources overview page and click the Add source button. Select Rockset and enter the following fields into Hightouch:
Region: You can find the region of your Rockset organization in the top left corner of the Rockset Console Overview.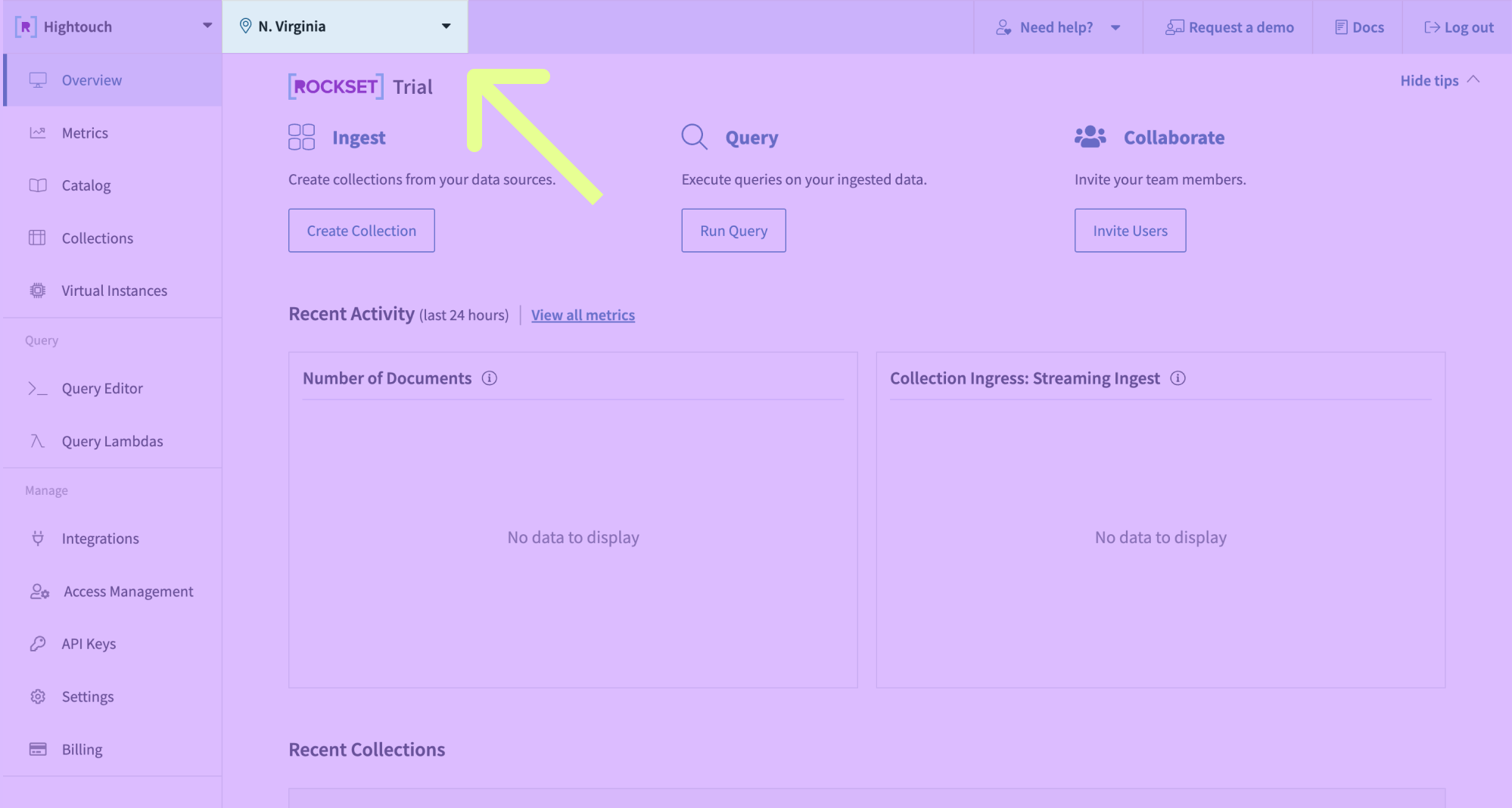 API Key: The API key you previously created.
When setting up Rockset as a source for the first time, Hightouch checks that you have the correct permissions. Once the test passes, click Continue to finish setup.
Once your source configuration has passed the necessary validation, your source setup is complete. Next, you can set up models to define which data you want to pull from Rockset.
The Rockset source supports these modeling methods:
To date, our customers haven't experienced any errors while using this source. If you run into any issues, please don't hesitate to . We're here to help.