Build better campaigns on Braze with up-to-date customer data from your data warehouse
This destination is specific to the Braze Cohort Import feature, which allows partners like Hightouch to automatically manage cohorts of users within Braze. This is a great alternative to storing audience subscription into user-level attributes in Braze, since this Cohorts feature does not use or consume Braze data points.
In Braze, navigate to Technology Partners and select Hightouch. Here, you will find your REST Endpoint and generate your Braze data import key. Once generated, you can create a new key or invalidate an existing one.

Navigate to the Destination page in your Hightouch workspace, search for Braze Cohorts, and click Continue. From there, take your REST endpoint and data import key and click Continue.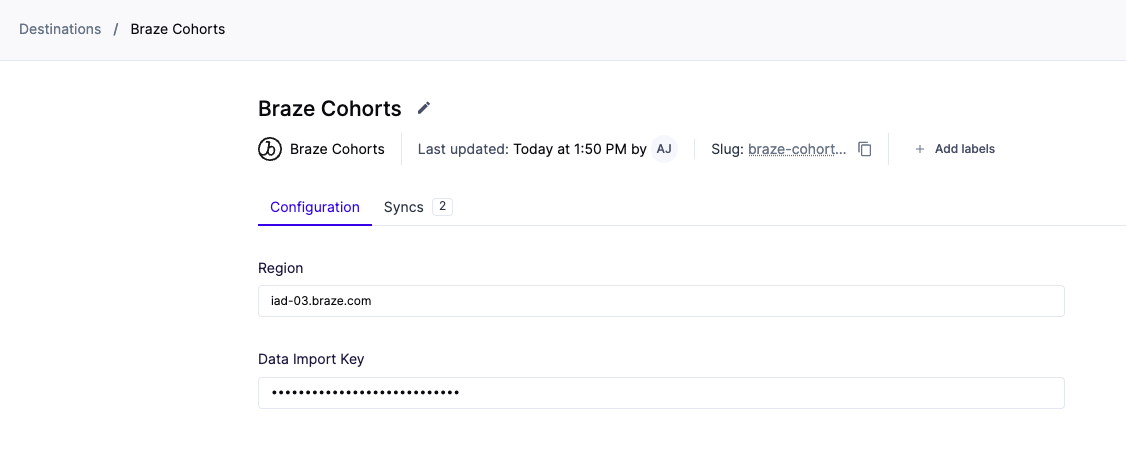 In Hightouch, using your created model or audience, create a new sync. Next, select the Braze Cohorts destination you created in the previous step. Lastly, in the Braze Cohorts destination configuration, select the identifier you want to match against and decide whether or not you want Hightouch to create a new Braze Cohort or update an existing one.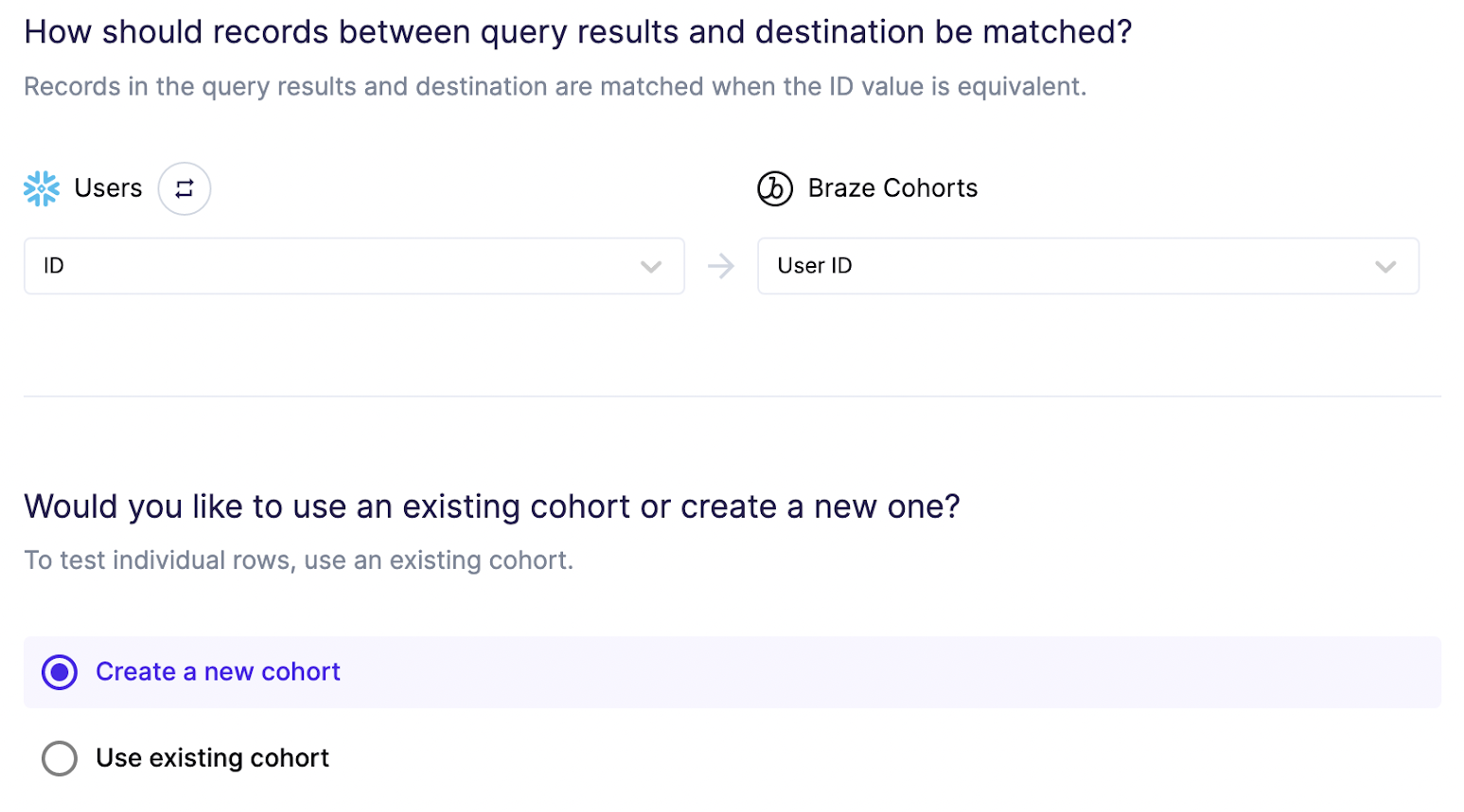 In Braze, navigate to Segments, create a new segment, and select Hightouch Cohorts as your filter. From here, you can choose which Hightouch cohort you wish to include. Once created, you can select your Hightouch cohort segment as an audience filter when creating a campaign or Canvas.

To use your Hightouch segment, create a Braze campaign or Canvas and select the segment as your target audience.