Sync your impression data with The Trade Desk using data from your warehouse
Power your The Trade Desk platform with up to date data straight from your data warehouse. Use highly customizable postback URLs to handle data your way, and equip your team with all the necessary tools so they can deliver a top of the line advertising experience.
| Object Type | Description | Supported Sync Modes |
| --- | --- | --- |
| Events | Sync data from any source to The Trade Desk via a postback URL | Insert |
The Trade Desk requires a root postback URL to fire events to. This can be entered when creating the destination within Hightouch.
Hightouch supports inserting impression data as events to The Trade Desk.
You can sync columns from your source to The Trade Desk Postback custom fields.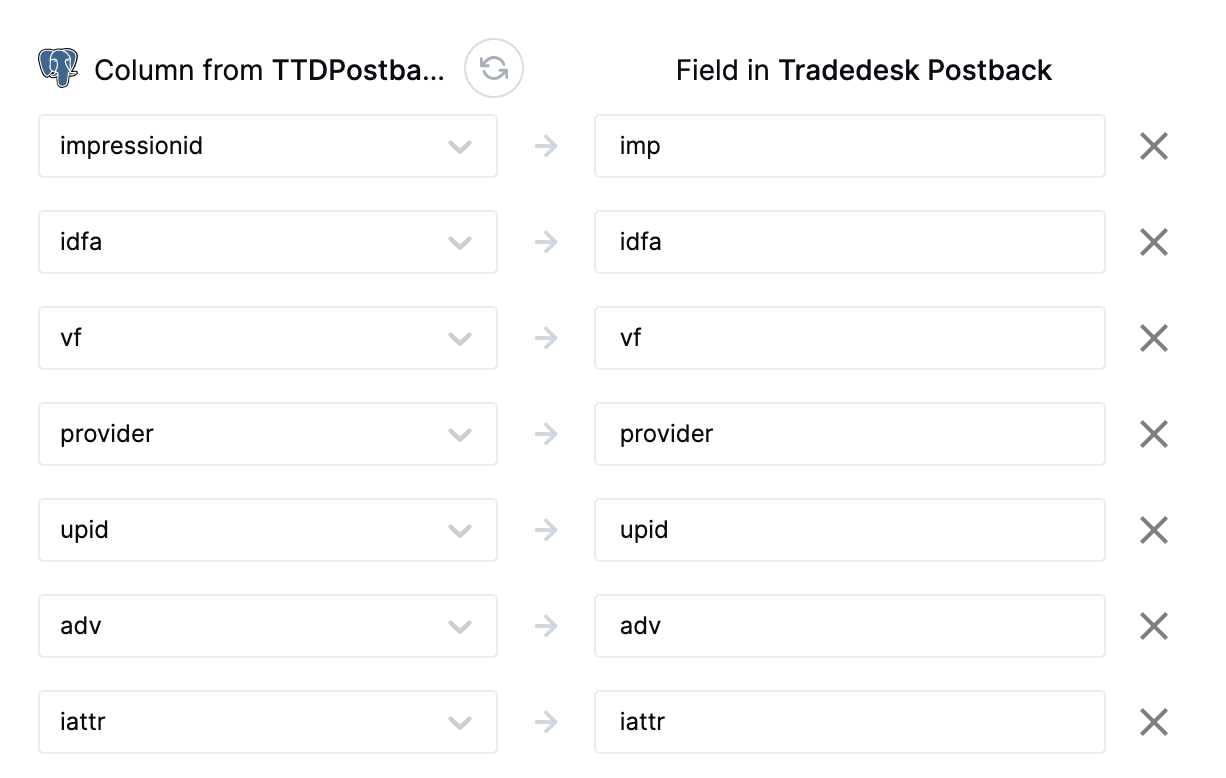 To date, our customers haven't experienced any errors while using this destination. If you run into any issues, . We're here to help.
Hightouch provides complete visibility into the API calls made during each of your sync runs. We recommend reading our article on debugging tips and tricks to learn more.
Hightouch can alert you of sync issues via Slack, PagerDuty, SMS, or email. For details, please visit our article on alerting.