Match Booster is only available on
Business tier plans
. It can be used with or without Customer Studio.
Match Booster improves match rates on various paid advertising platforms by providing additional user identifiers. Learn more in the main Match Booster documentation.
Using Match Booster is a two-step process:
Enable and configure match boosting on relevant models.
Configure match boosting in sync configurations to supported destinations.
Match boosting begins with your model. By enabling and configuring Match Booster on particular models, you can enrich them with additional identifiers from Hightouch's data partners.
To get started, go to your Models overview page. If you want to enable matching boosting on an audience, go to its parent model on the Schema page.
Select the model on which you want to enable Match Booster and open the Match boosting tab.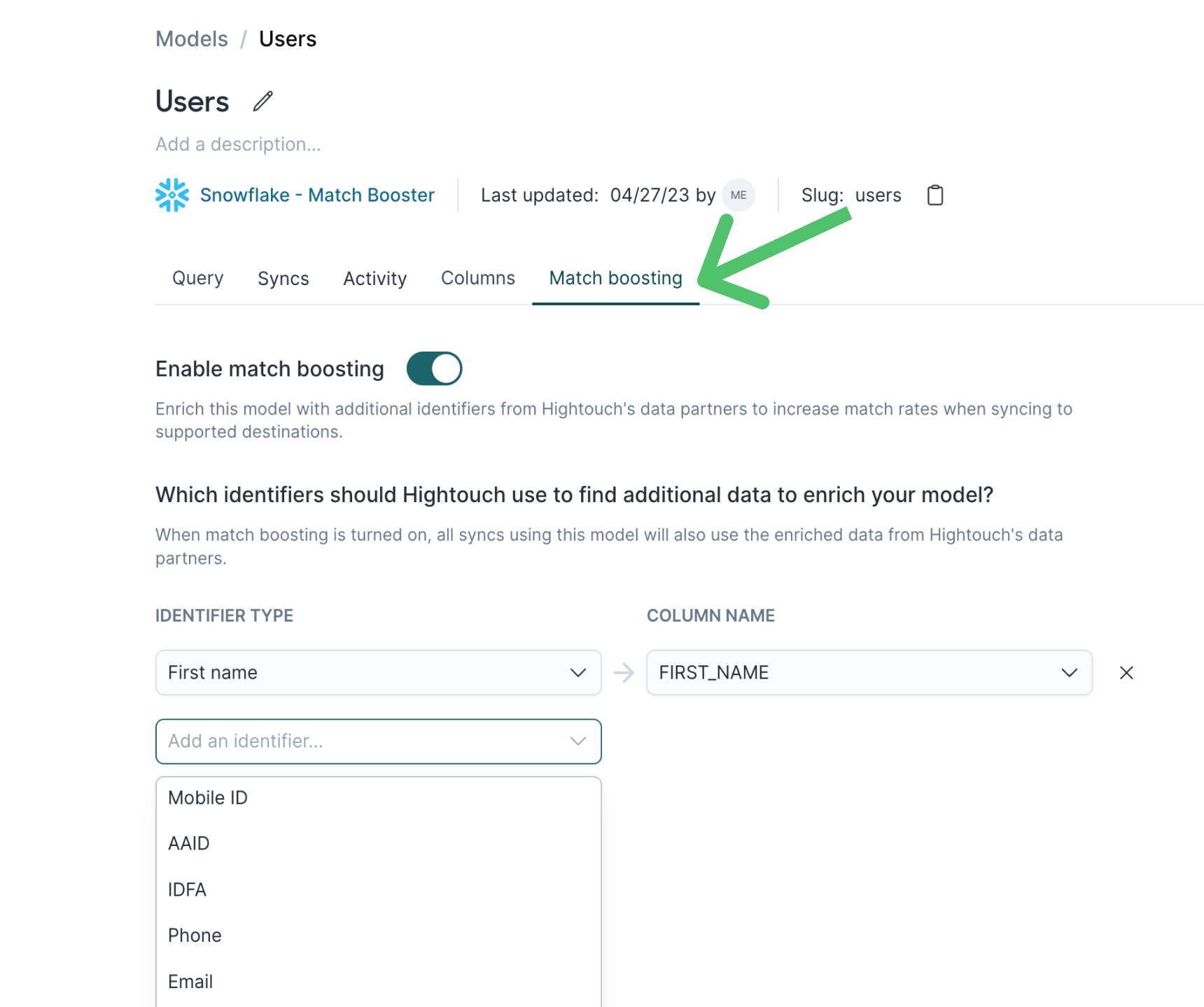 Toggle Enable match boosting on.
Select the identifiers you want Hightouch to use to find additional data. This includes selecting an identifier type and mapping it to a column name in your model. The data in the columns you select should have unhashed data.
Click Save.
Model enrichment—the process of adding additional identifiers to your model results—can take up to a few hours to process.
Once you've enabled match boosting on a model, you can configure match boosting on syncs based on the model.