Power internal tools, in-app experiences, and more
To find the credentials, navigate to Firestore and select your project.
In the left-hand sidebar, click the wheel icon next to Project Overview and select Project settings from the menu.
Once on the Project setting screen, select the Service accounts tab. Make sure you are on the Firebase Admin SDK.
You will need to click the Generate new private key button to download a JSON file of the credentials.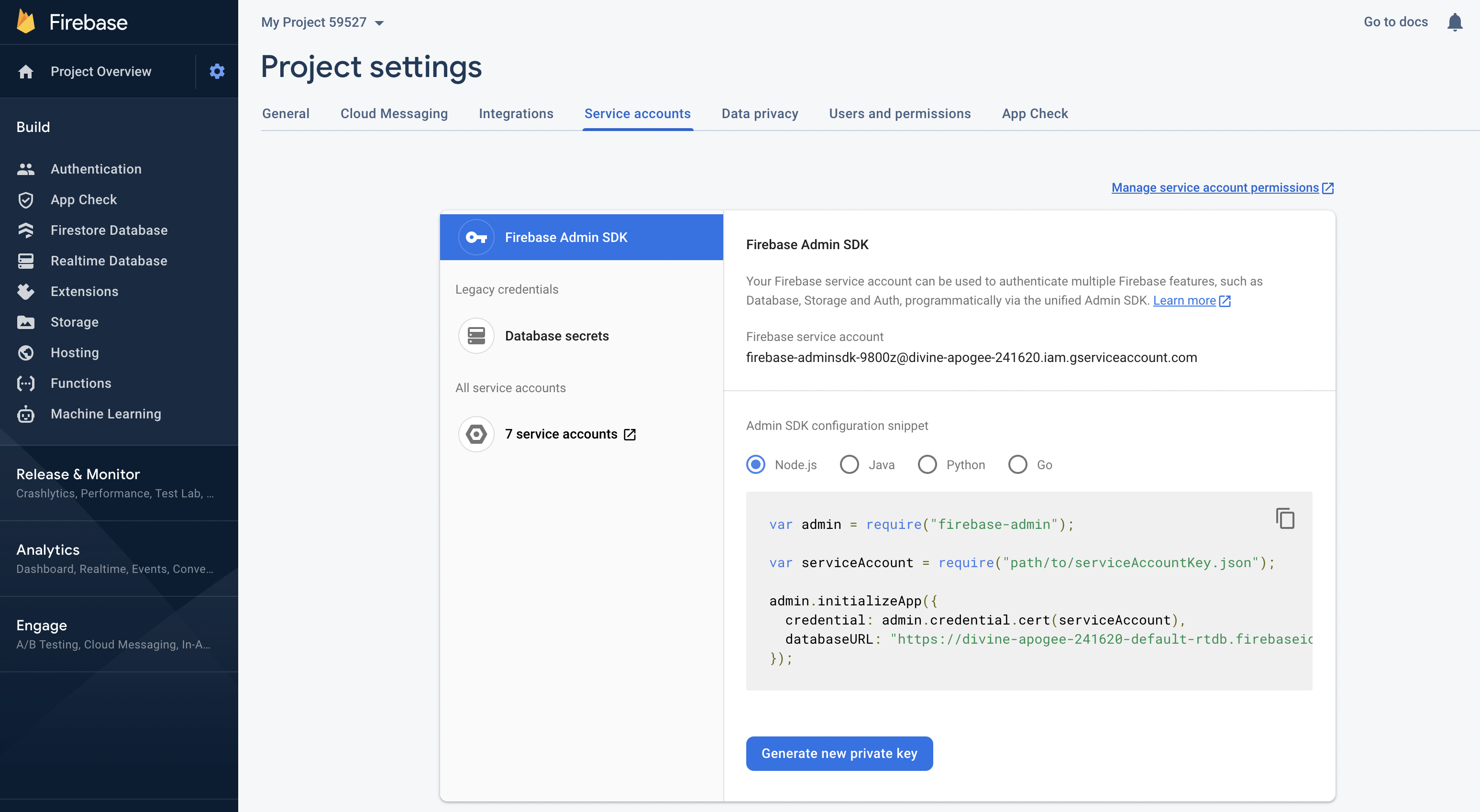 To find the credentials, navigate to Google Cloud Platform. In the header, next to Google Cloud Platform, click the Select a project dropdown and select a project.
If you do not have Firestore set up within this project, you will be taken to the Get started screen. Click the Select Native Mode button.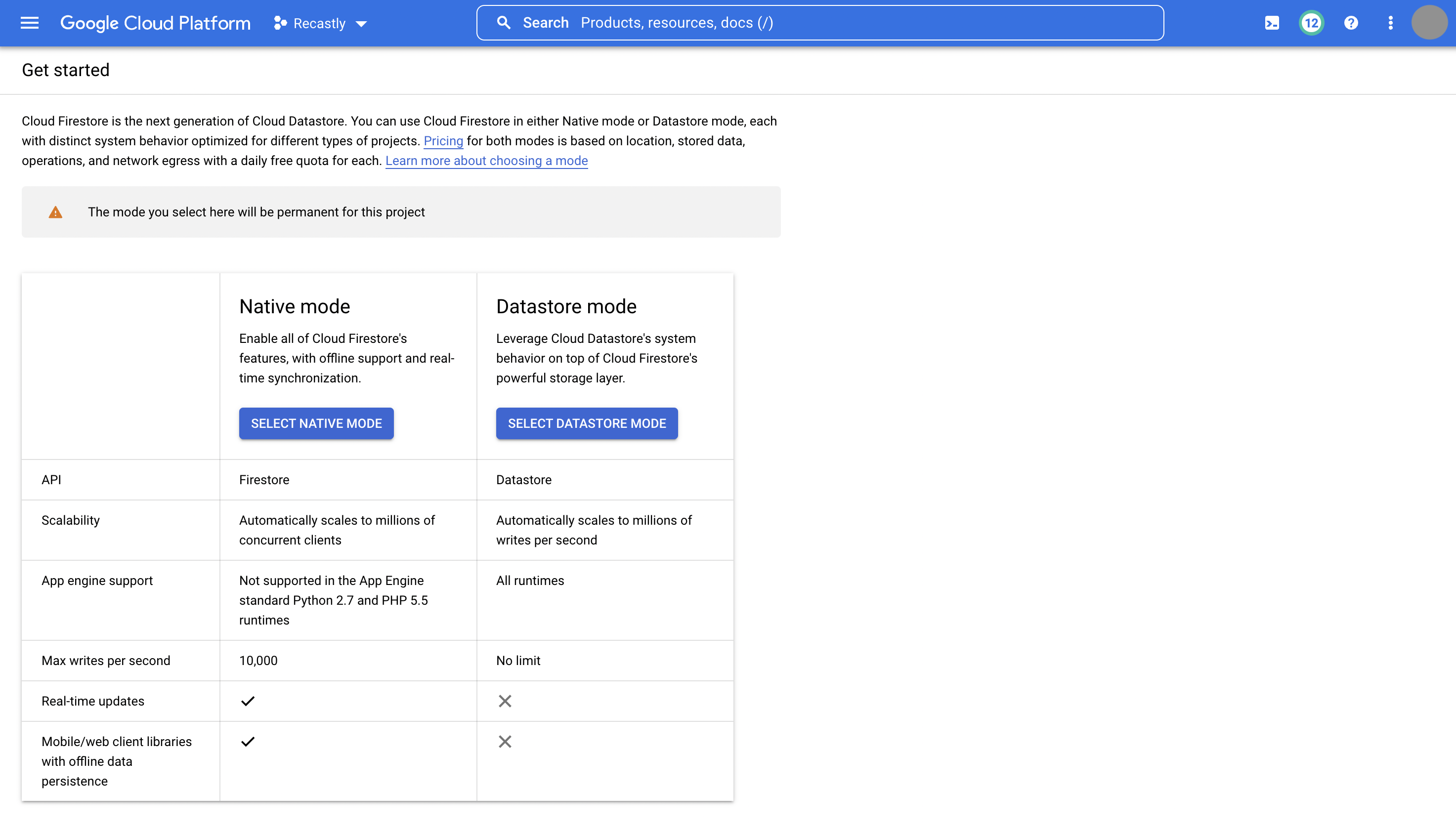 Select a location from the dropdown, and then click the Create Database button.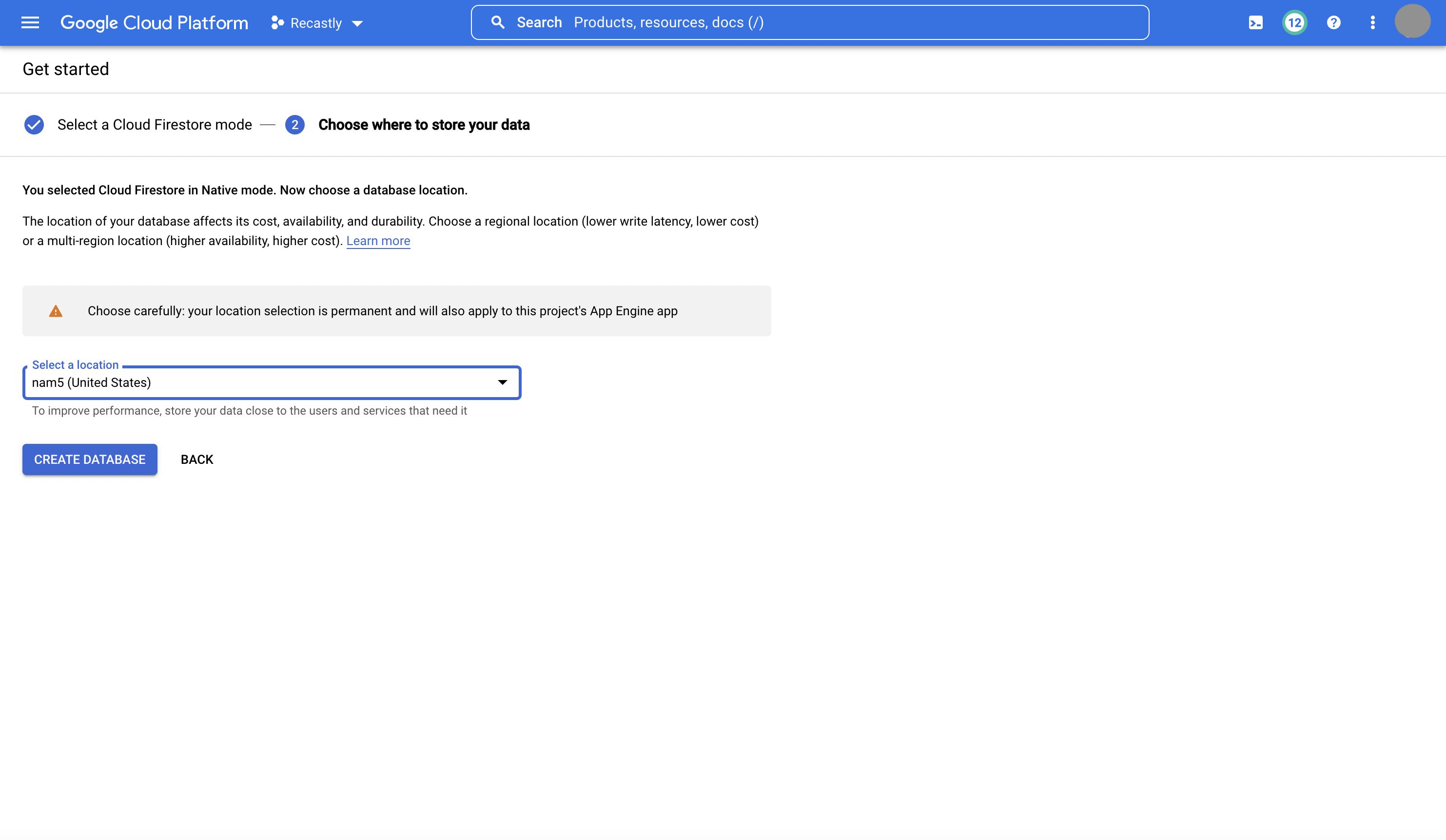 Once you are redirected to the Firestore dashboard screen, click the Security Rules in the sidebar. Click on the Enable Firebase button, and confirm by clicking the Enable link within the modal.
Click on the hamburger menu in the top left corner. Select APIs & Services from the sidebar, and then select Credentials from the dropdown menu.
Once on the Credentials screen, scroll to the Service Accounts table. Click on the edit icon in the row with the Name as App Engine default service account.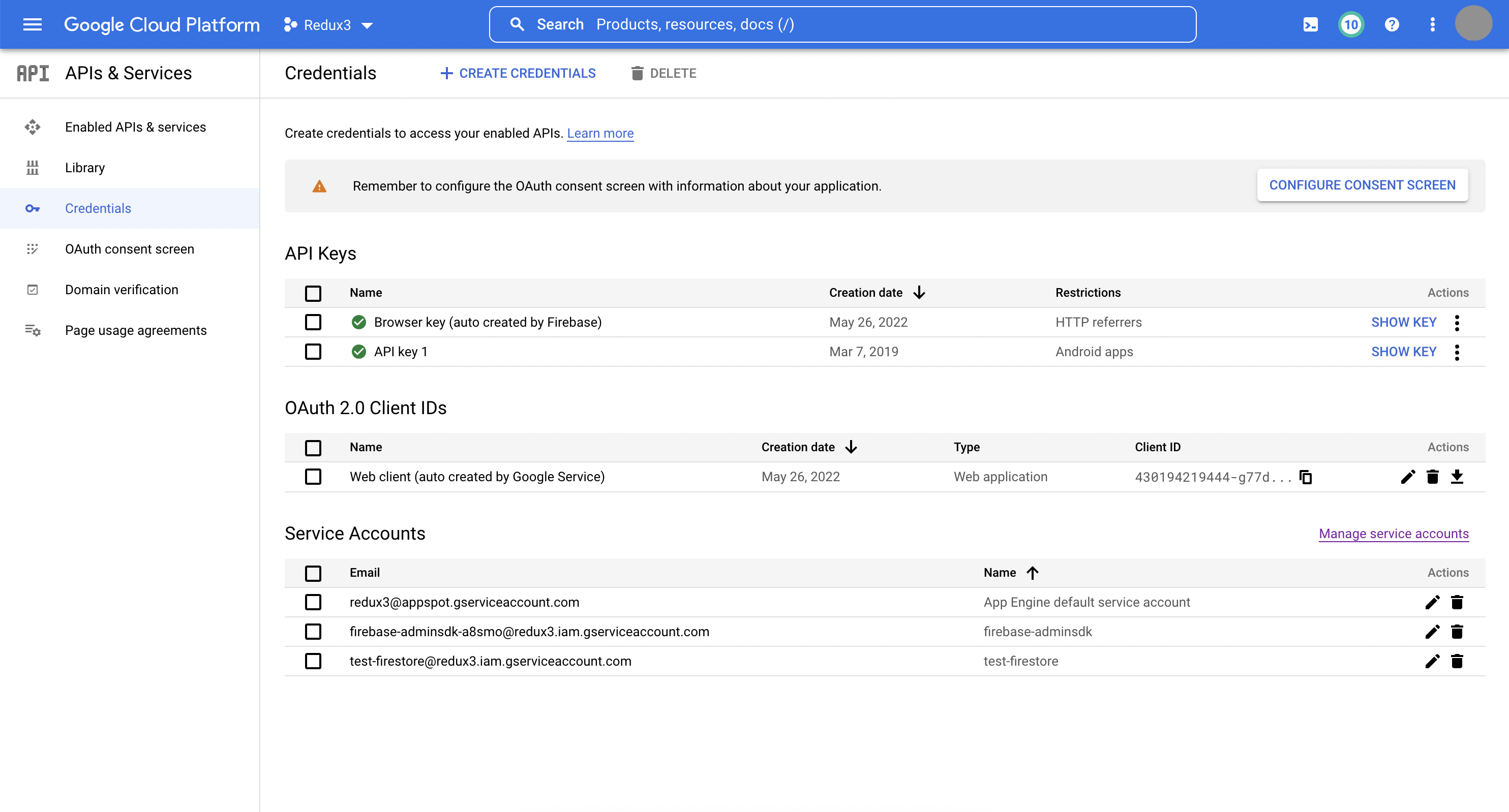 Click on the Keys tab, and then click the Add Key button.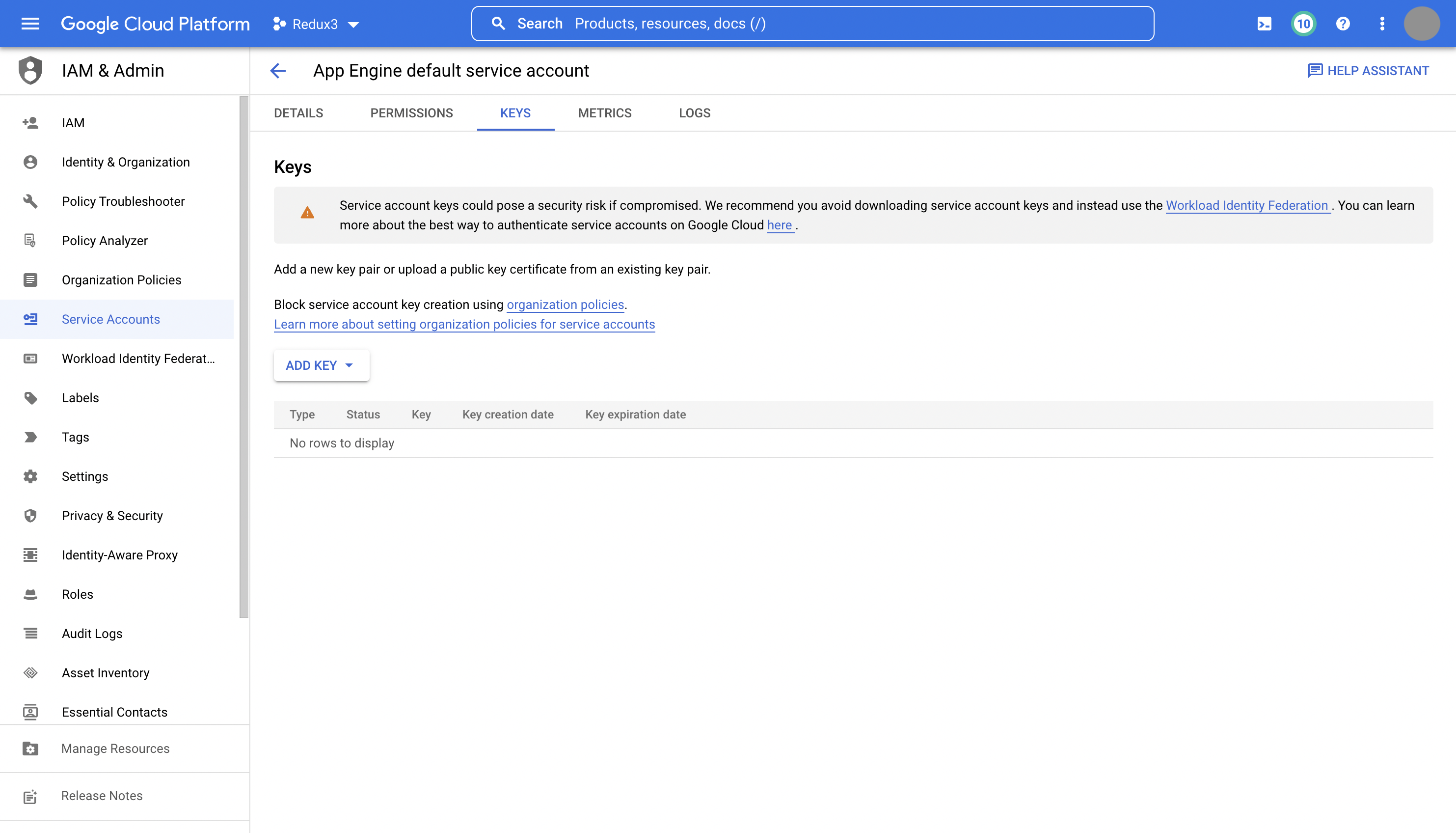 Select the Create new key option. Keep the Key type as JSON, and click the Create button in the modal. This will download a JSON with the needed credentials.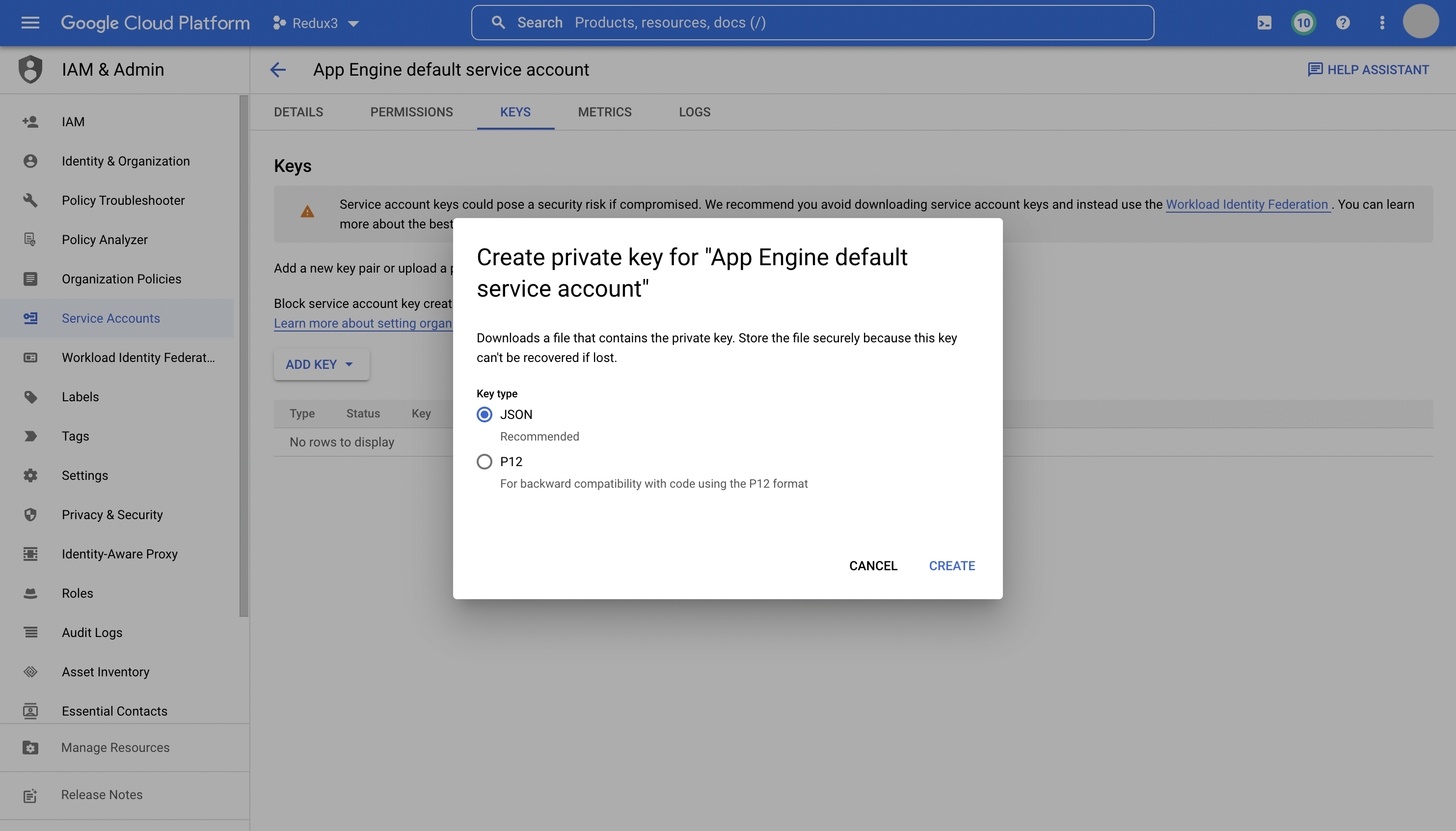 Hightouch supports the Upsert sync mode.
During the Upsert mode, new rows will be inserted into Firestore and existing rows will be kept up-to-date within Firestore.
Records can be matched from your source to Firestore by any unique property.
For Firestore, we give you the ability to send all columns as they are represented in your model.

You can also choose to manually map fields. Only the fields that you map will be exported. All other columns from your results are ignored.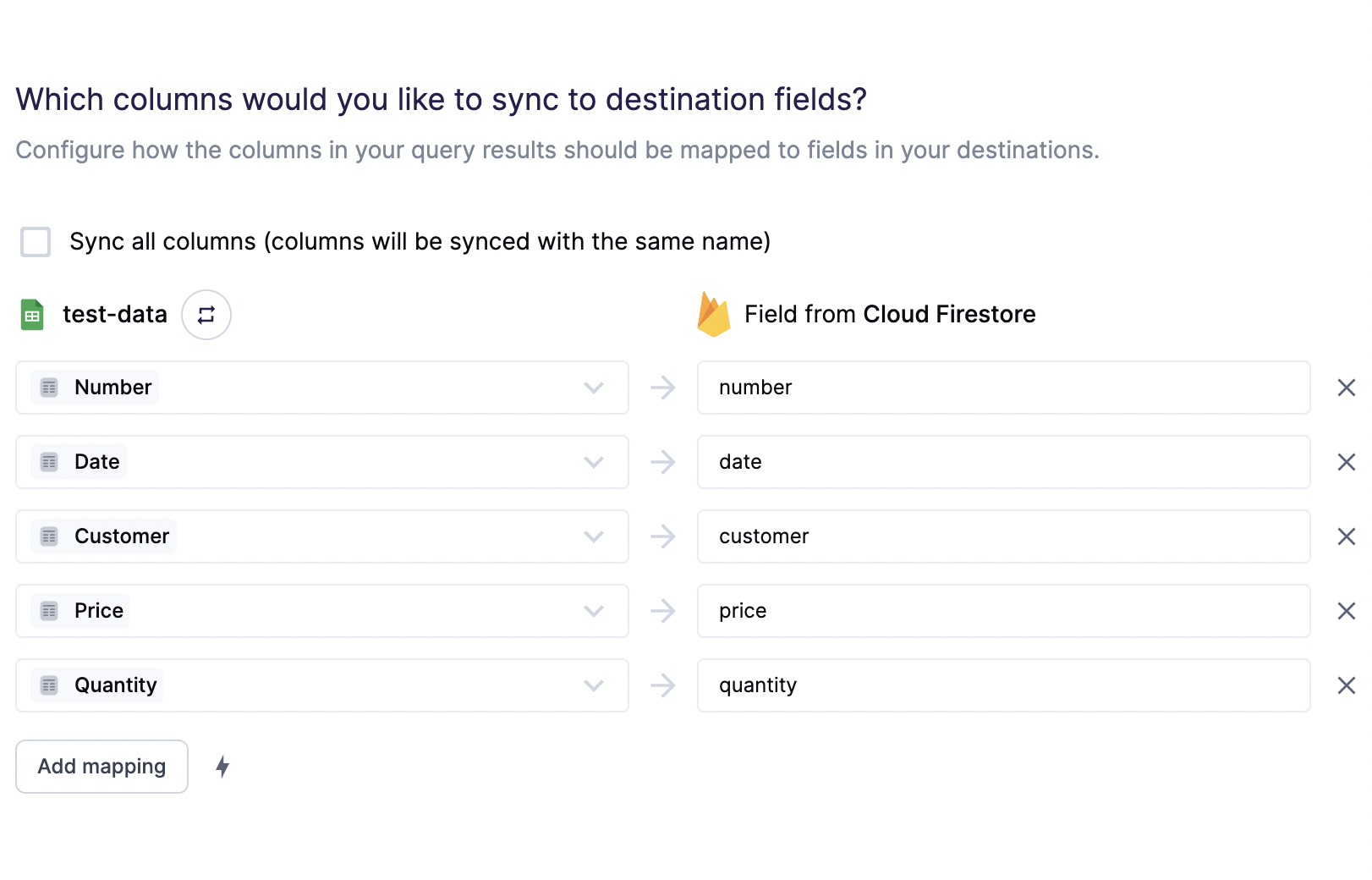 The default is to do nothing, but you can also set Hightouch to delete the record when it leaves the query result.