Hightouch models define and organize the data you want to query from a source. To create a new model, navigate to the Models page and click Add model. Next, select one of you the sources you've set-up. Then choose a modeling method:
SQL editor
Table selector
dbt model selector
Looker
Sigma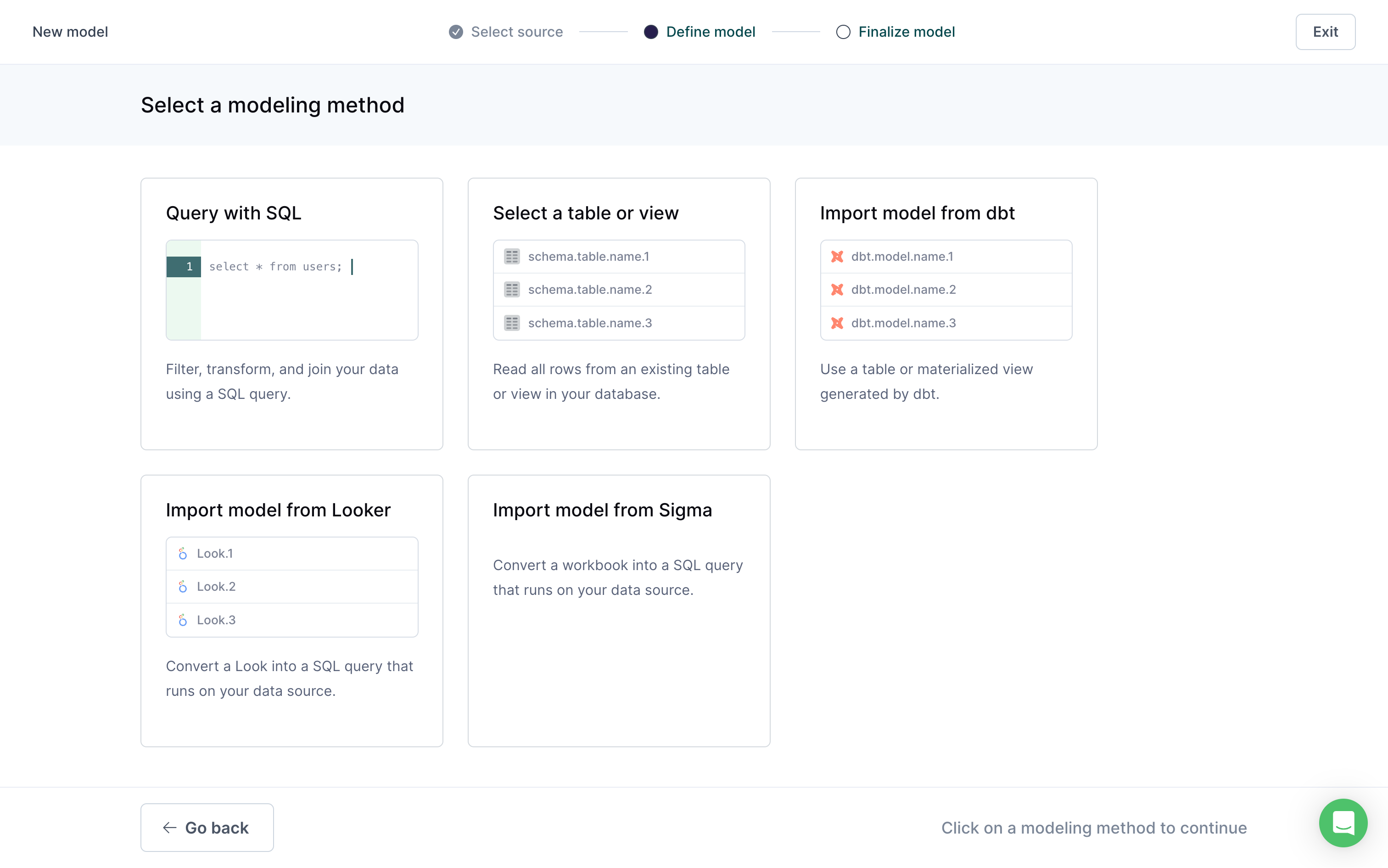 Supported modeling methods depend on the source. Refer to source documentation to learn about supported modeling methods.
The following pages outline how to use the SQL editor and table selector methods.
Check out the Extensions documentation to learn more about building Hightouch models using existing dbt models, Looker Looks, or Sigma workbooks.