Enable your sales team to engage with prospects better by syncing enriched data from your warehouse to Pipedrive CRM
Grab your Pipedrive API Key under Settings > Personal preferences > API.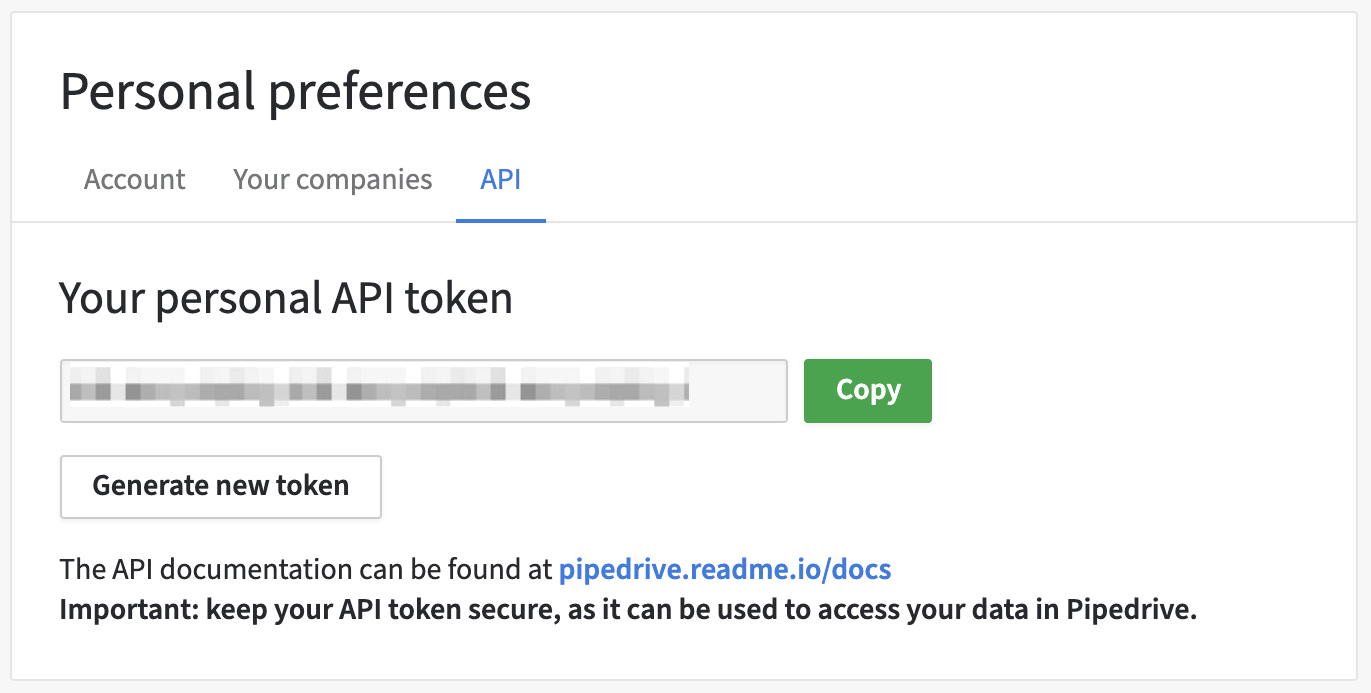 Grab your Pipedrive domain from Settings > Company Settings.

Hightouch supports syncing to the following Pipedrive objects:
Organizations
Persons
Deals
Leads
Hightouch supports Upsert and Update sync modes.
During Upsert mode, new objects will be inserted into Pipedrive, and existing objects will be kept up-to-date.
During Update mode, existing objects will be kept up-to-date however new objects will be ignored.
Records can be matched from your source to your Pipedrive workspace by any unique property.
To match Deal objects, the Pipedrive API requires a search term that is not the Deal ID. Available search terms will pre-populate your Deal matching field drop-down.
You can sync columns from your source to Pipedrive's default and custom fields.