Send events directly to Google Analytics from your data warehouse
For Firebase events, Google Analytics requires an api_secret and a firebase_app_id For Gtag.js events, Google Analytics requires an api_secret and a measurement_id
To generate your API secret, navigate to: Admin > Data Streams > choose your stream > Measurement Protocol > Create

For the firebase_app_id, you can find it in the Firebase console under: Project Settings > General > Your Apps > App ID.

For the gtag.js measurement_id, navigate to: Admin > Data Streams > choose your stream > Measurement ID
If you do not have any existing data streams you will need to create one.
Each gtag.js event sync will require a client ID, and firebase events require an app_instance_id. These are unique identifiers associated with a specific instance or client.
More information can be found here: Google Analytics Required Parameters
Hightouch supports the following Google Analytics event types:
Firebase App Events
Gtag.js Events
You can sync columns from your source to Google Analytics default and custom fields.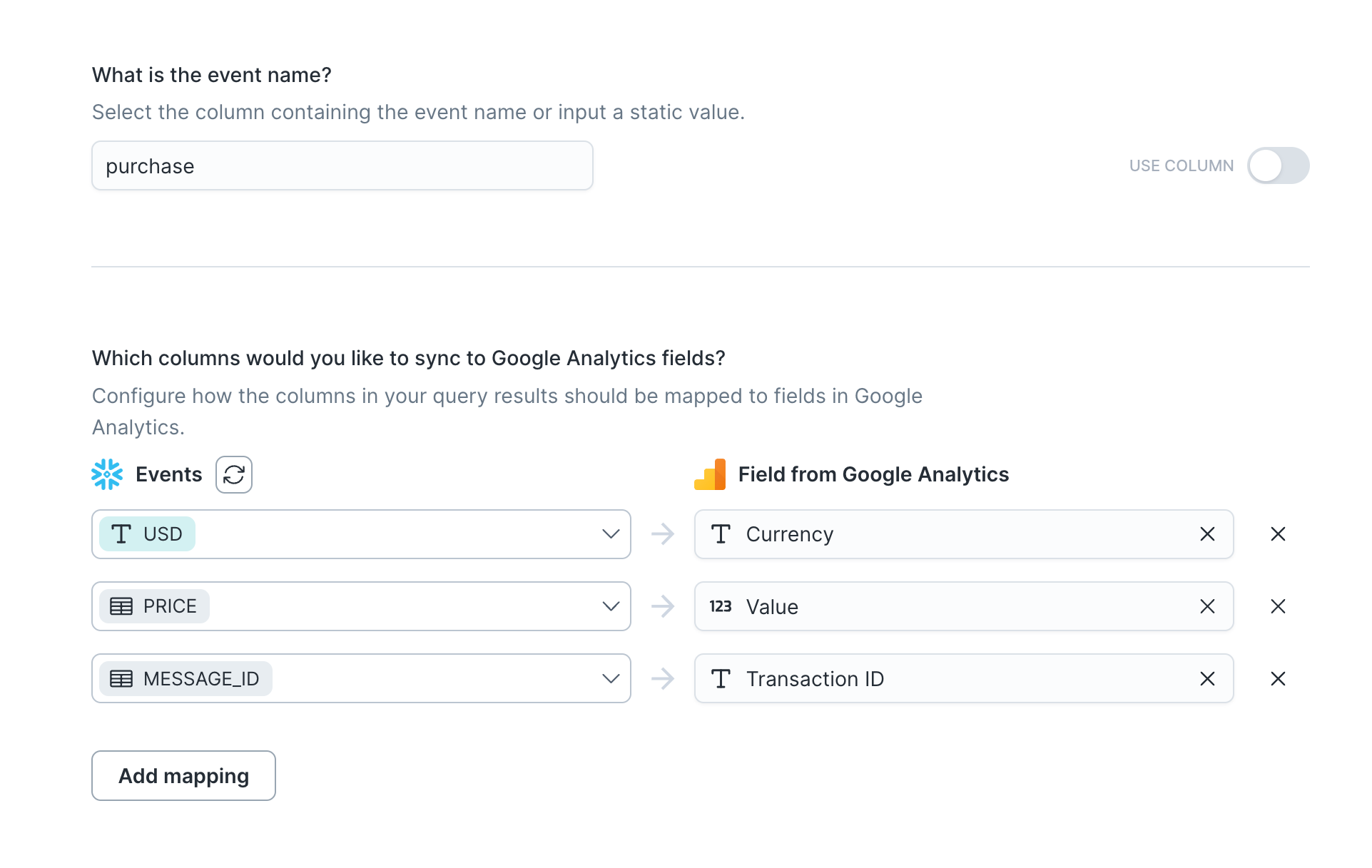 Google Analytics API documentation: Google Analytics 4 Docs