Send events directly to Google Analytics from your data warehouse
For Firebase events, Google Analytics requires an api_secret and a firebase_app_id For Gtag.js events, Google Analytics requires an api_secret and a measurement_id
To generate your API secret, navigate to: Admin > Data Streams > choose your stream > Measurement Protocol > Create

For the firebase_app_id, you can find it in the Firebase console under: Project Settings > General > Your Apps > App ID.

For the gtag.js measurement_id, navigate to: Admin > Data Streams > choose your stream > Measurement ID
If you do not have any existing data streams you will need to create one.
Each gtag.js event sync will require a client ID, and firebase events require an app_instance_id. These are unique identifiers associated with a specific instance or client.
More information can be found here: Google Analytics Required Parameters
Hightouch supports the following Google Analytics event types:
Firebase App Events
Gtag.js Events
To ensure syncs send each event, use a hash function for the event model's
primary key
. The hash should combine all columns, including member ID, timestamp, etc. See the
event sync documentation
for more information.
You can sync columns from your source to Google Analytics default and custom fields.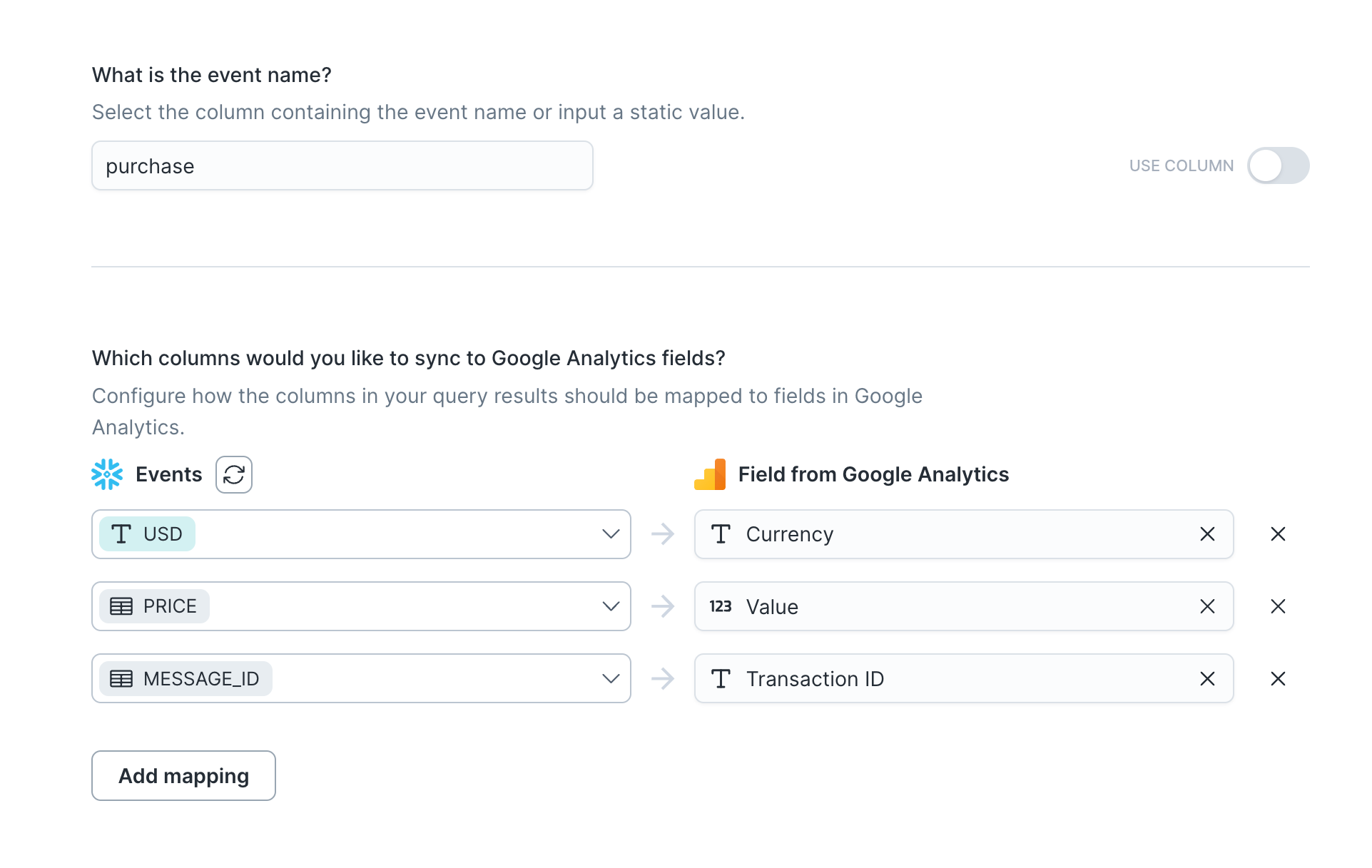 Google Analytics API documentation: Google Analytics 4 Docs