Empower your marketing team to dynamically and intelligently serve and view of all of their ad campaigns across all channels
Use OAuth to connect Google Campaign Manager 360 by navigating to Destinations > Create New > Google Campaign Manager 360.
First click "Connect a Google Campaign Manager 360 account", log in with your Google account, and click "Allow." You should then see this message in the Hightouch UI:
You would need to have access to at least one profile and one advertiser in Google Marketing Platform to sync data.
Hightouch allows you to choose which profile to sync conversion data to.
Each conversion should be associated to a Floodlight activity and a specific configuration. Our syncs provides a dropdown to select which activity is attached to all conversions, or you can select a column for an activity ID and another for the configuration ID, if you prefer to upload conversions from different activities in a single sync.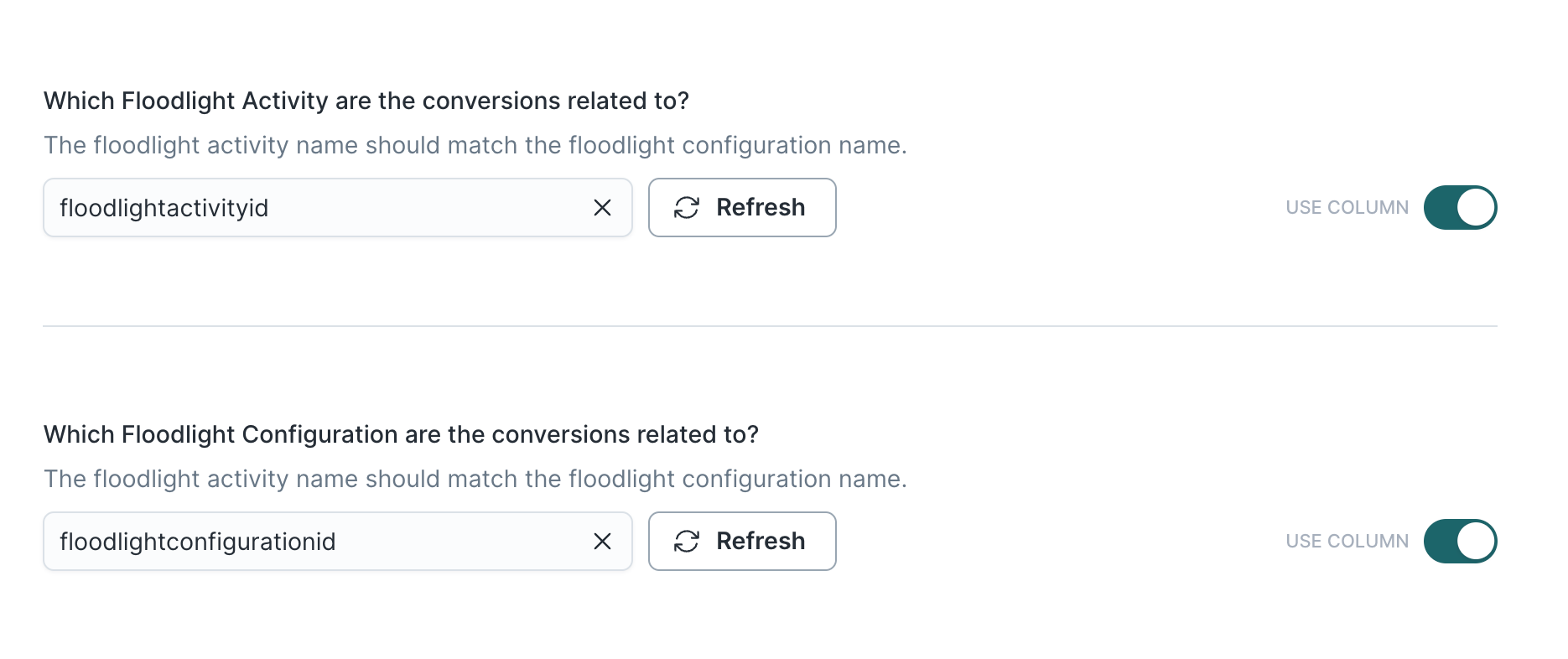 You can sync columns from your source to Google's fields. Be aware that only one user identifier could be provided:
Encrypted user identifier
Mobile device identifier
Encrypted user identifier candidates
Google Click identifier
Match identifier
Display Click identifier
For more information, please check the Google Campaign Manager 360 documentation.