With the table selector modeling method, you can build Hightouch models using existing tables in your source without writing any SQL.
The first time you use the table selector you may not see your tables populated. Click the Refresh button to the left of the search bar and your tables should appear.
Start by selecting the table or view that you want to use as your model.
Before you can continue, you must click Preview to see a preview of the data. By default, Hightouch limits the preview to the first 100 rows. Once you've confirmed that the preview contains the data you expect, click Continue.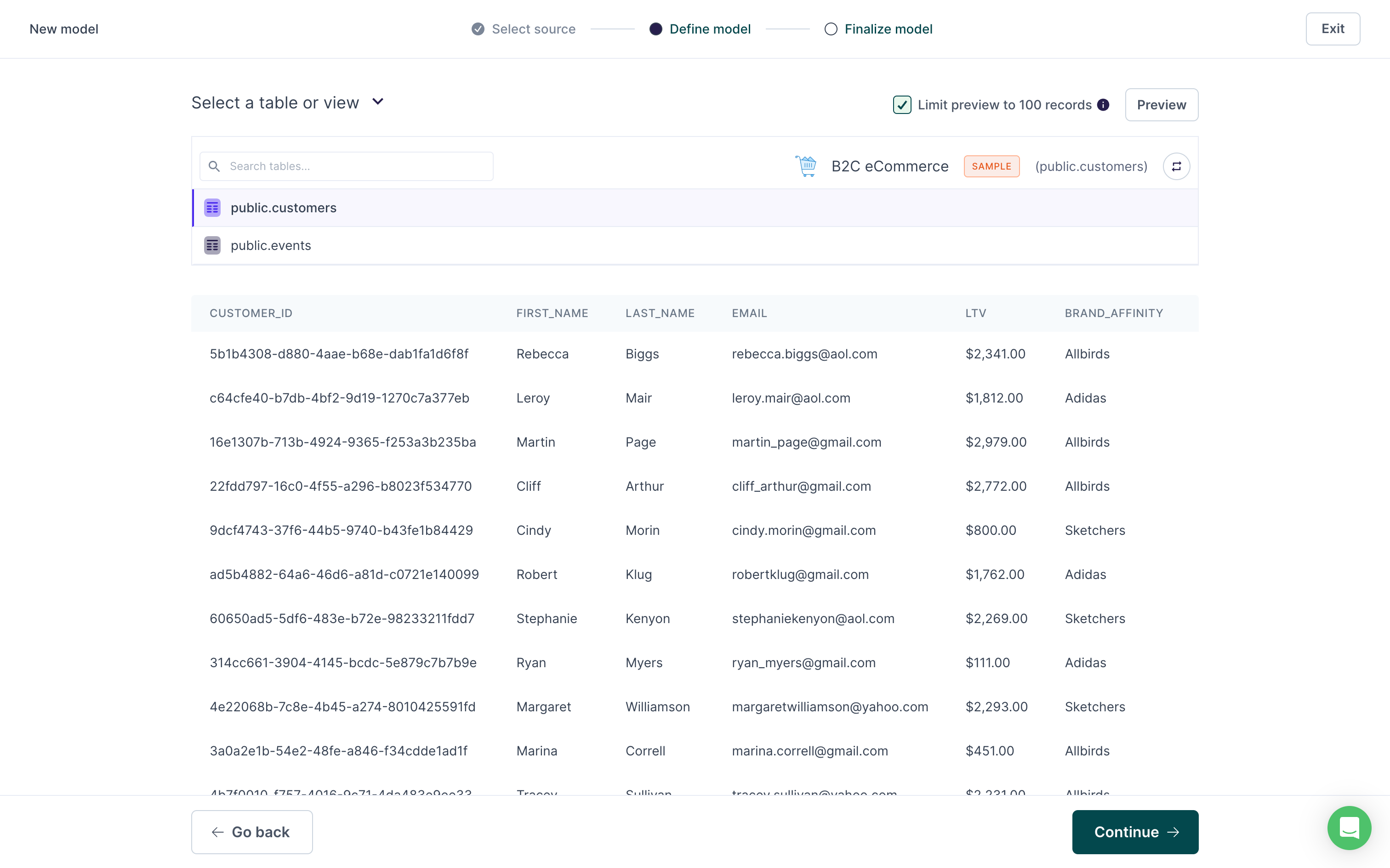 The last step for model setup is to enter a descriptive Name and select the column to use as a Primary key. You can optionally select a folder to move the model to.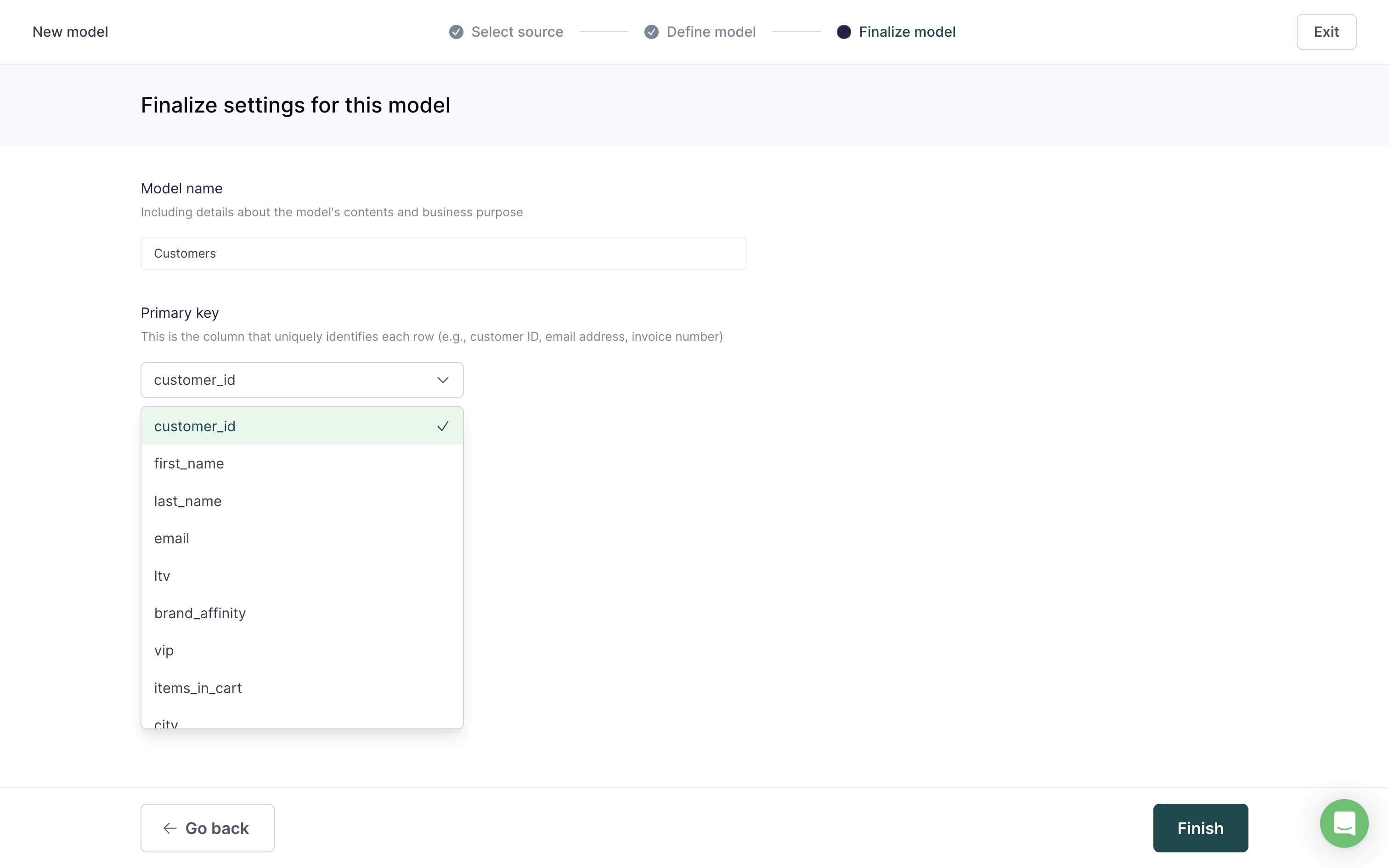 Click Finish to complete your model setup.