Run campaigns with custom audiences, retargeting, and lookalikes in LinkedIn
After selecting LinkedIn from the Destinations catalog, follow the prompt to begin an OAuth authentication flow.
You can select the related ad account when you configure a sync.
Hightouch supports both syncing company and user segments.
Hightouch supports automatically creating a new segment for your sync. You can specify a custom name for this segment, or Hightouch will use the name of the model.
Here, the model name Audience 1 will be used as the segment name: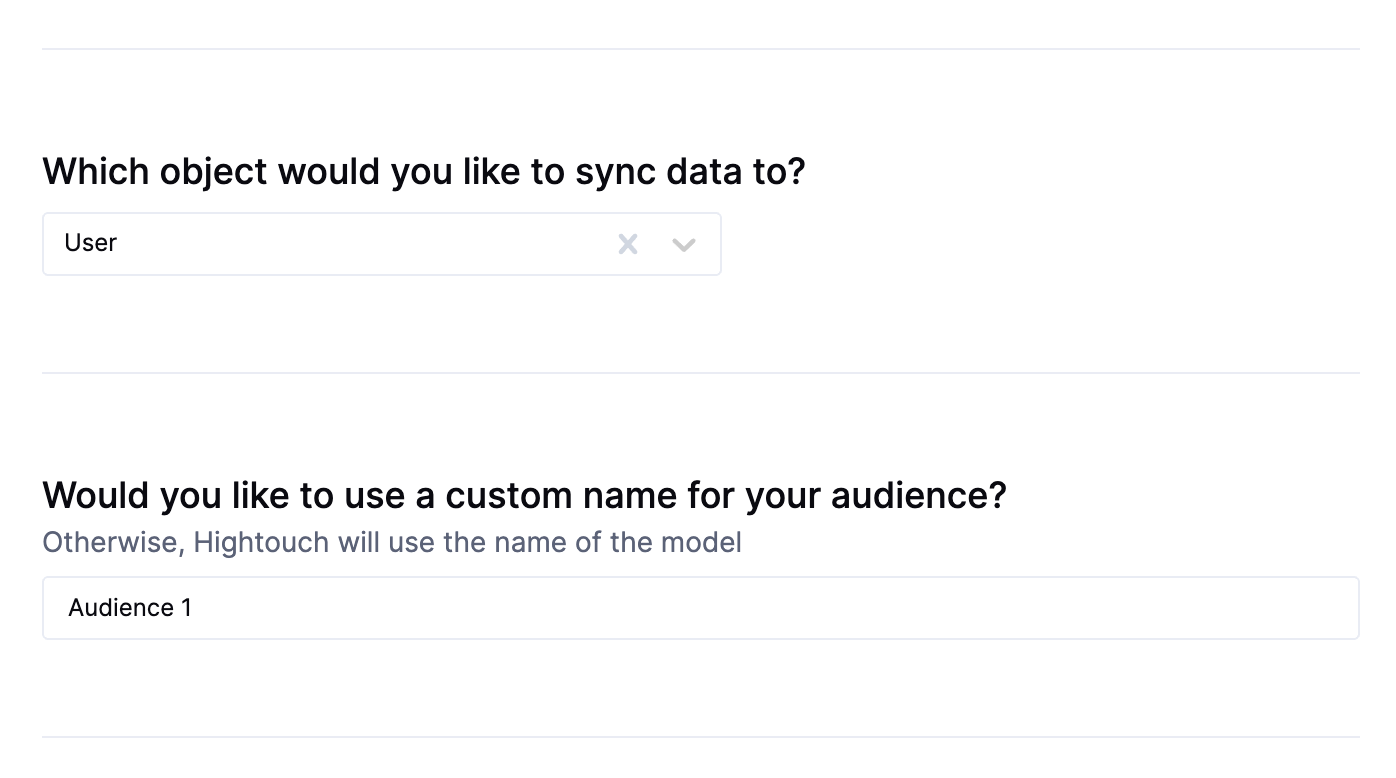 This integration supports Segment mode. New users will be inserted into the LinkedIn audience segment. Users that are removed from the model will be removed from the segment.
LinkedIn allows mapping to various user and company identifiers, such as email, IDFA, company domain, etc. LinkedIn requires the email for users to be hashed using SHA256 or SHA512. You can do this in your model with a function like encode(digest(value, 'sha256'),'hex') in Postgres.
LinkedIn enforces the following input data requirements:
All IDs provided by userId or userIds fields must have a supported type and valid value.
An input request must provide: (1) at least one valid ID; or (2) A valid firstName and lastName. See LinkedIn's user data schema for more information.