x
Hightouch supports syncing data from Firebolt. To start using it, follow these steps:
In Hightouch, go to Sources or click https://app.hightouch.com/sources.

Click "Create Source" and select Firebolt.

Fill your Firebolt credentials. You would need to specify the database name and an engine name to run the queries. That information is available in Firebolt's UI: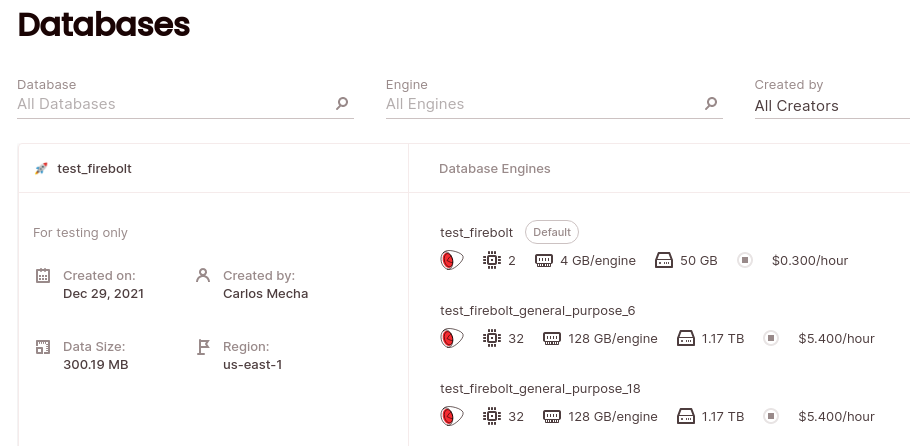 You also can select if you prefer for Hightouch to start the selected engine automatically.

Create the name for this Source (ex: "Production Firebolt Connection"). This is the name displayed for the Source in the Hightouch UI.