Gain in-depth insight into conversions by sending web events to Facebook from the warehouse
Navigate to Facebook Events Manager and select the "Data Sources" tab. Select the pixel that you would like to send events to and select the "Settings" tab.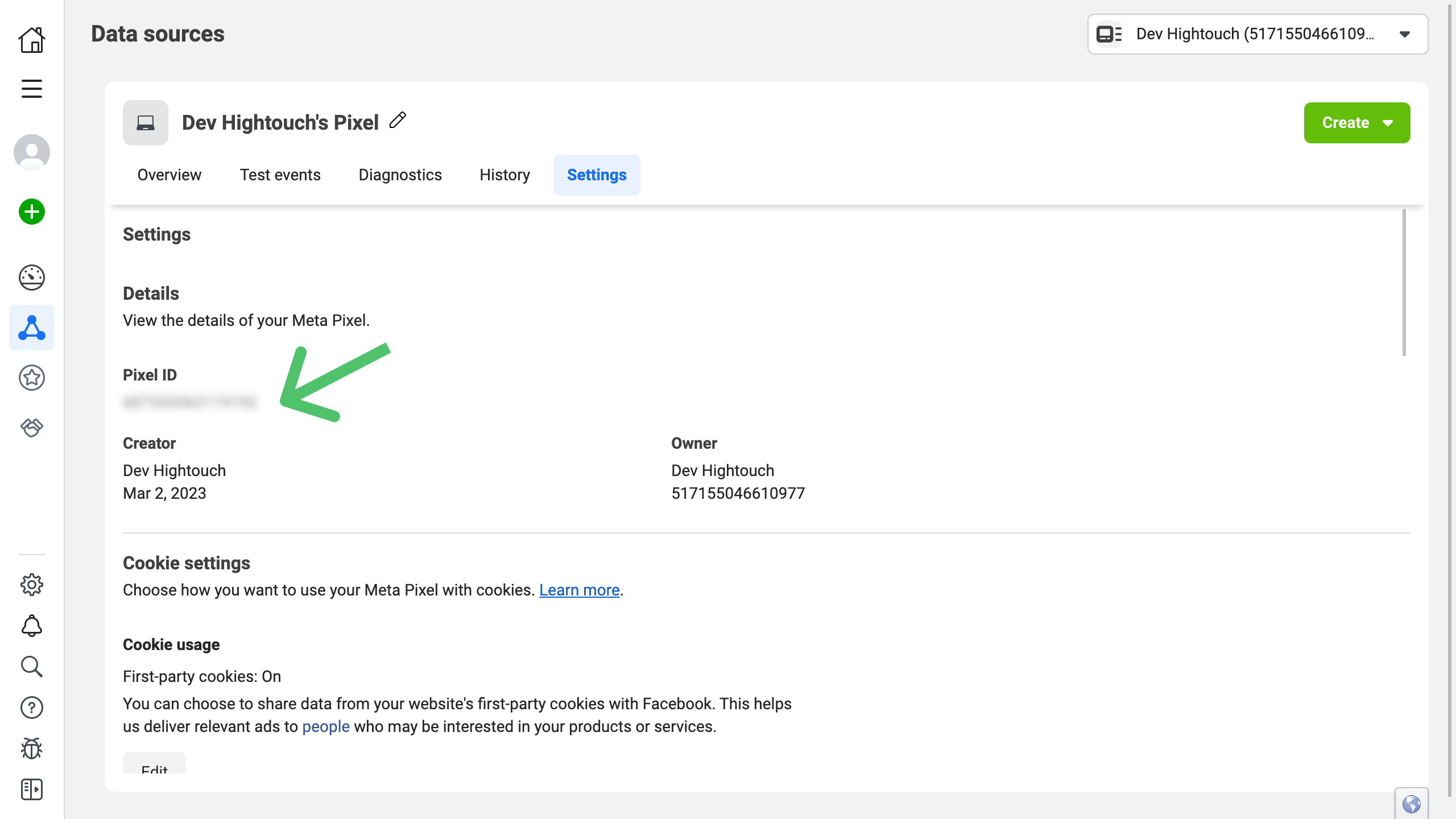 Copy the Pixel ID from the details into the "Pixel ID" field in Hightouch.
Under the Conversions API section, hit "Generate access token" and copy the result into the "Access Token" field in Hightouch.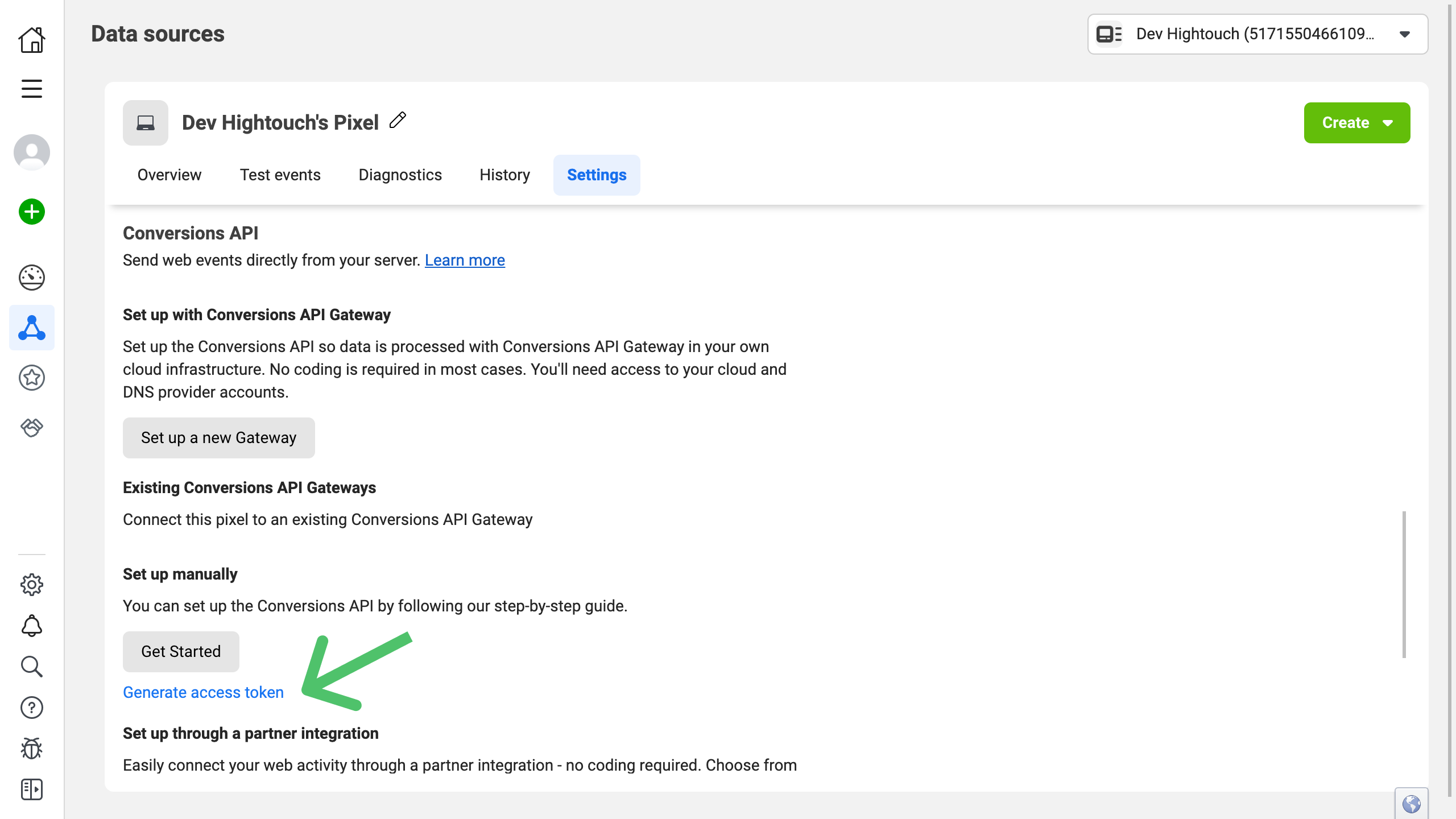 Hightouch supports sending events to Conversions API.
To ensure syncs send each event, use a hash function for the event model's
primary key
. The hash should combine all columns, including member ID, timestamp, etc. See the
event sync documentation
for more information.
| Name | Description |
| --- | --- |
| Test Event ID | The ID from Facebook Events Manager used to test server events. This field is optional. |
| Hightouch to Facebook Conversions Field Mappings | These mappings allow you to map columns of your query result to the default fields in Facebook Conversions. Keep in mind that some fields are required. |
| Hightouch to Facebook Conversions Custom Field Mappings | These mappings allow you to add additional information to the custom_data field of the event. |
Facebook requires the following fields: event_name andevent_time. You also need to specify one of Facebook's user_data fields so that Facebook can attribute a given conversion to a particular user. The Facebook documentation describes their required Customer Information Parameters in detail. You must include at least one of these user_data fields in your sync mappings.
The event_time field should be in ISO 8601 format. Hightouch automatically converts the data to the format Facebook expects.
Hightouch automatically hashes the following fields unless otherwise specified:
email
phone
gender
dob
last name
first name
city
state
zip
country