Call a webhook every time the result of a Hightouch query is updated with fresh data
With the Webhook destination, Hightouch can send events to your custom webhook whenever a row is created, updated, or deleted.
Webhooks batch results, up to 1,000 records per request, with the results being sent in the body as an array of named objects.
You'll need a webhook that is ready to accept a payload already setup. If you don't have one, you can set one up with
Pipedream
in under a minute. Just set up a Workflow with a New Requests trigger.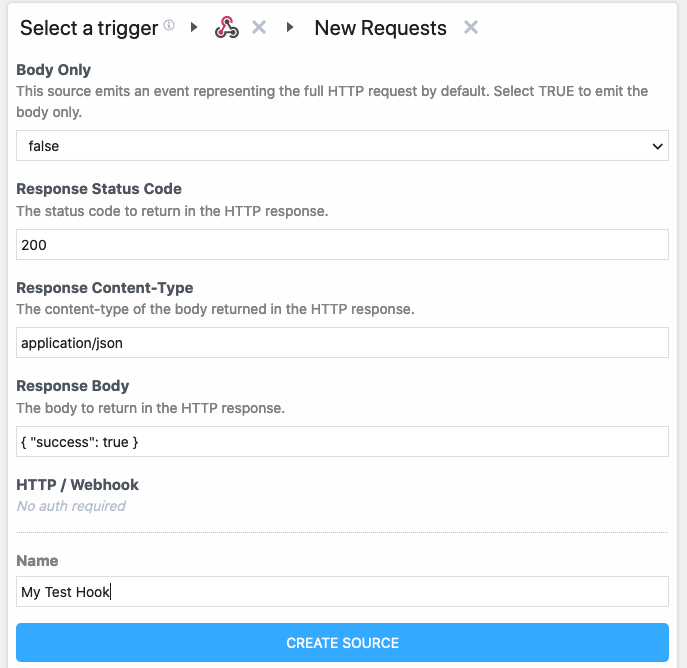 Once created, you'll have a https endpoint that you can use during the setup process on Hightouch.
You'll need to allowlist Hightouch's IP addresses to allow our systems to contact your service. Reference our docs to determine which IPs you need to allowlist.
First, we'll want to create a Webhook destination. Under the Webhook URL, provide the endpoint where the payload will be sent when your data changes.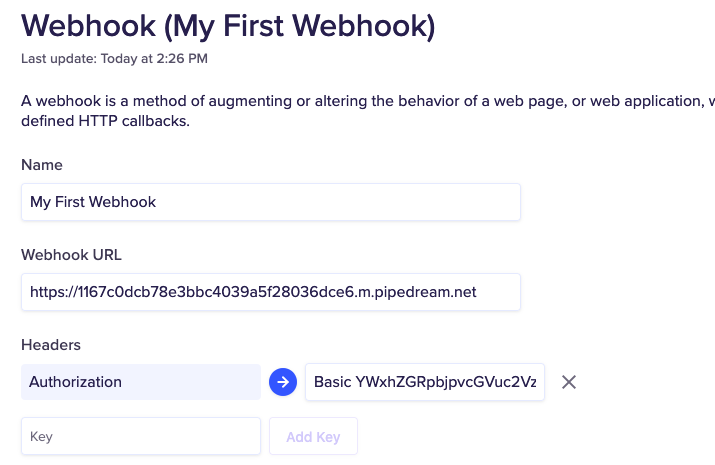 Once you've named and saved your destination, create a sync if you already have a model, or create a new model and then apply the destination.
Below, we create a Snowflake query that will send company_id, name, website to our webhook.

Once you've named the model and picked your primary key, you'll be able to add the destination you created in Step 1. You'll be prompted to configure the webhook.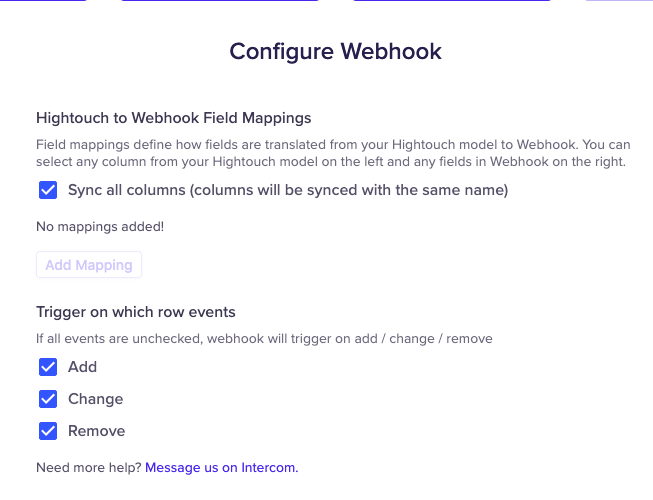 Here we've opted to sync all columns with the same name, and will trigger on all events. Finally, pick your schedule, and click Start Run to start you first sync. You should see the progress update to Completed.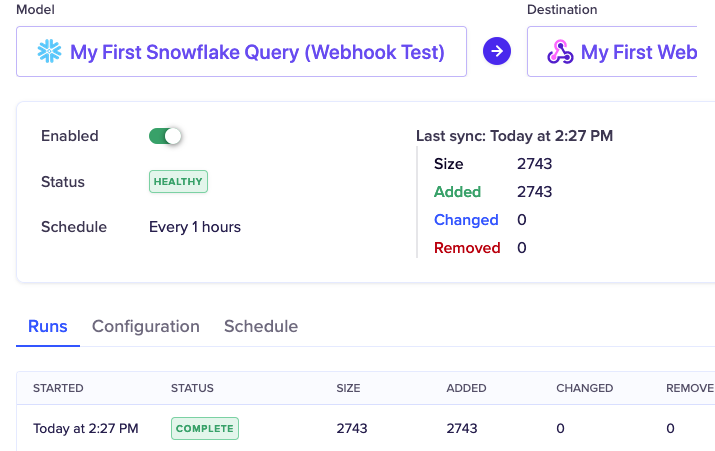 Once completed, you can manually initiate the first run, or wait for it to sync automatically. Your endpoint will receive a body with an array of named objects for each row and column.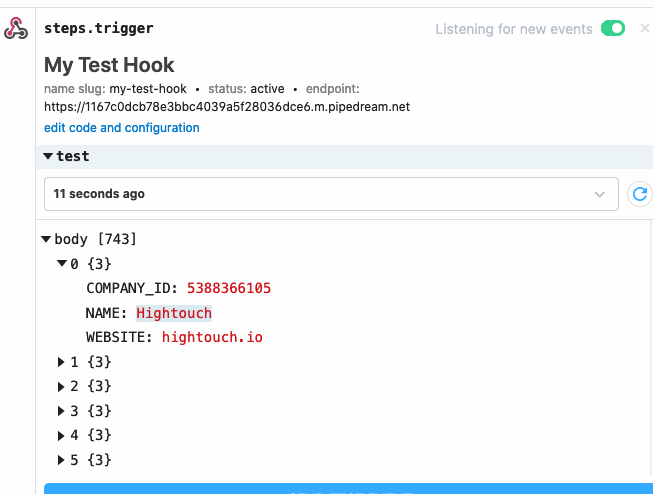 If you run into a scenario where your webhook errors out saying that a specific section of the json block cannot be empty, it may be associated to how Hightouch sends the records. In the sync configuration options, we allow you to specify if you want us to send as a single row or a batch of rows. If you chose, batch of rows, the payload will be sent as a JSON array which the Webhook might reject. If you're finding you're having an issue with the payload, try single row instead.

Our team is relentlessly focused on your success. We're ready to jump on a call to help unblock you.

Connection issues with your data warehouse?
Confusing API responses from destination systems?
Unsupported destination objects or modes?
Help with complex SQL queries?

If you see something that's missing from our app, let us know and we'll work with you to build it!

We want to hear your suggestions for new sources, destinations, and other features that would help you activate your data.