Hightouch Audiences is a visual segmentation builder that enables less technical users to build and manage cohorts in a self-service way. This product still ultimately executes SQL queries against your warehouse, but provides an easy interface to manage custom filtering logic against your data models within the warehouse.
Some quick advantages to using Audiences over a traditional cloud-based CDP:
Time to Value - can be implemented in days, not months
More Secure - Hightouch does not store data
More Affordable - executes queries directly off of your warehouse
More Flexible - supports any custom data models created by your data team
More Performant - leverages bulk APIs for downstream tools
Future-proofed - reaps the benefits of the modern data stack surrounding the data warehouse
As mentioned above, Audiences doesn't just apply to cohorts of Users, it can represent any custom data model, which may require managing many-to-many relationships with other entities (such as companies, workspaces, devices, etc.).
To get started, there's a
one-time setup
to define the data models that Hightouch Audiences should be referencing. This includes defining your Parent Models, Related Models, and Event Tables. Here's a simple diagram to illustrate the relationships between these concepts: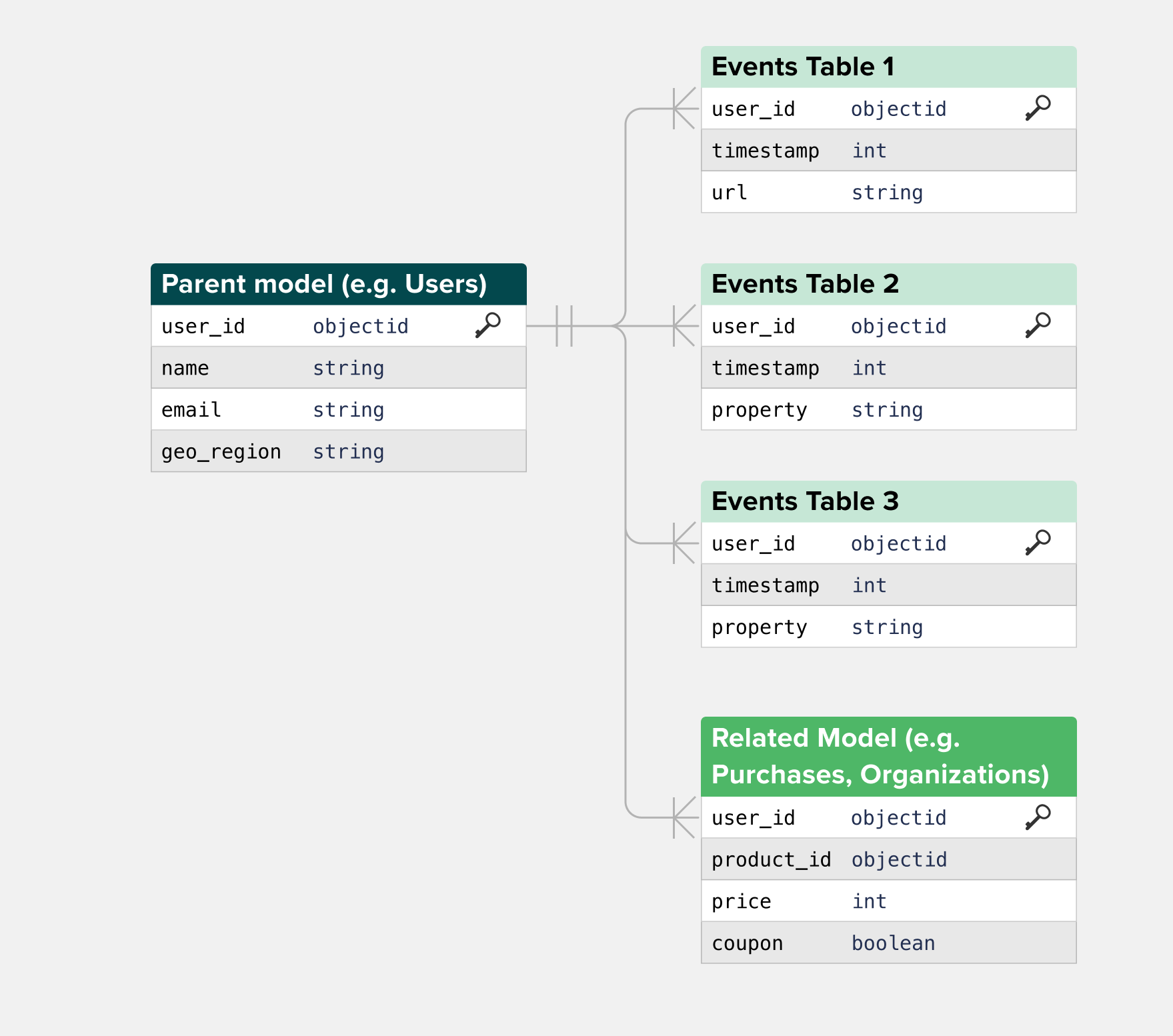 A simple eCommerce example below illustrates a cohort of all users that have added a Nike product to cart and then did not purchase a Nike product AND those that also have an LTV of over $1,000.00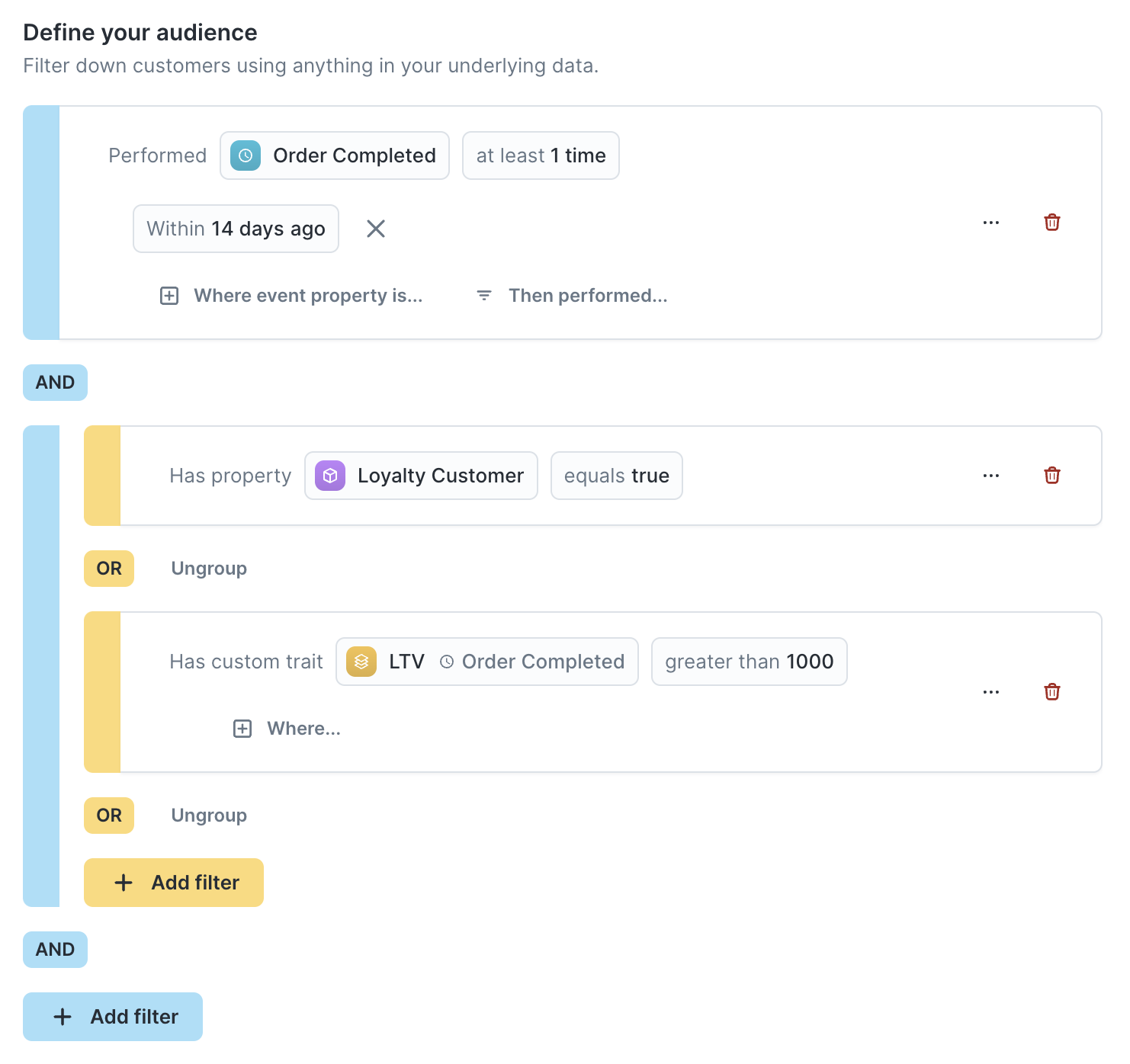 Our team is relentlessly focused on your success. We're ready to jump on a call to help unblock you.

Connection issues with your data warehouse?
Confusing API responses from destination systems?
Unsupported destination objects or modes?
Help with complex SQL queries?

If you see something that's missing from our app, let us know and we'll work with you to build it!

We want to hear your suggestions for new sources, destinations, and other features that would help you activate your data.