This requires two steps:
Connecting your dbt account to Hightouch
Configuring your query to follow a dbt job
To schedule a sync via dbt Cloud, dbt requires you to have a paid plan.
Then copy your API Key from dbt Cloud to the Hightouch credential page.
Now when creating a query you will be able to select dbt as a schedule type.
You can also change the schedule type of an existing query by selecting "Query settings" from the query page.
Just select which dbt account and job that your query will run after.
Now when your dbt job runs Hightouch will subsequently trigger your query!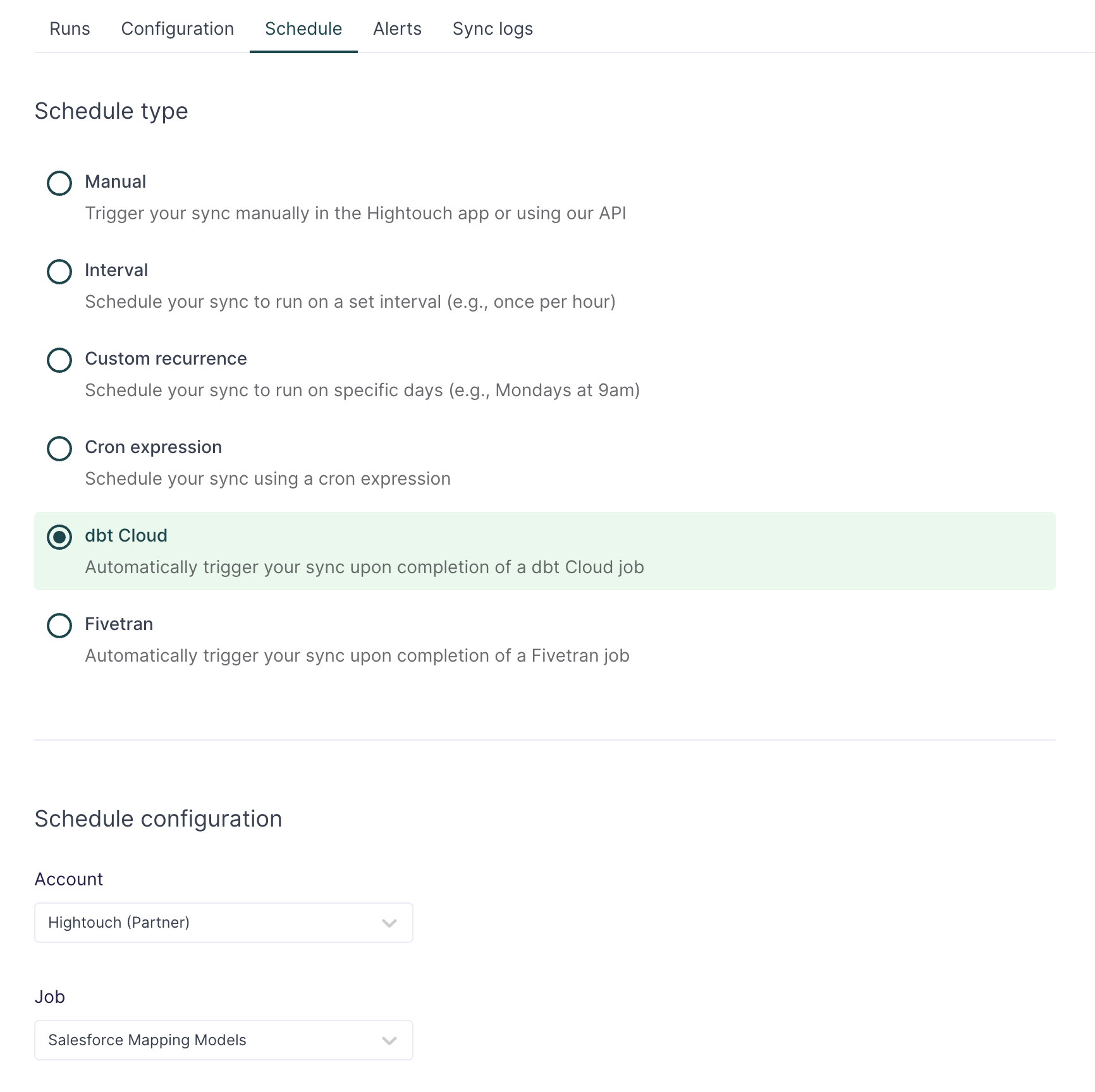 Our team is relentlessly focused on your success. We're ready to jump on a call to help unblock you.

Connection issues with your data warehouse?
Confusing API responses from destination systems?
Unsupported destination objects or modes?
Help with complex SQL queries?

If you see something that's missing from our app, let us know and we'll work with you to build it!

We want to hear your suggestions for new sources, destinations, and other features that would help you activate your data.