Google Sheets is a web-based spreadsheet offered by Google as part of their Drive office services. It makes it easy to create, edit and collaborate with others from any device.
In Hightouch, go to

Sources

or click

https://app.hightouch.com/sources

Click "Create Source"

Select Google Sheets.

Click Authorize a new Google account and select the desired Google account.

Click Select Google Sheet and pick a spreadsheet from the Google Picker popup.

Click the Test button.

If Hightouch is able to successfully connect, click the "Complete" button at the bottom of the page
If not, contact us
here
, and we're happy to assist you.
Your Google Sheet must have column names in Row 1 (the first row).
When querying your Google Sheet, the sheet names are used as the table names.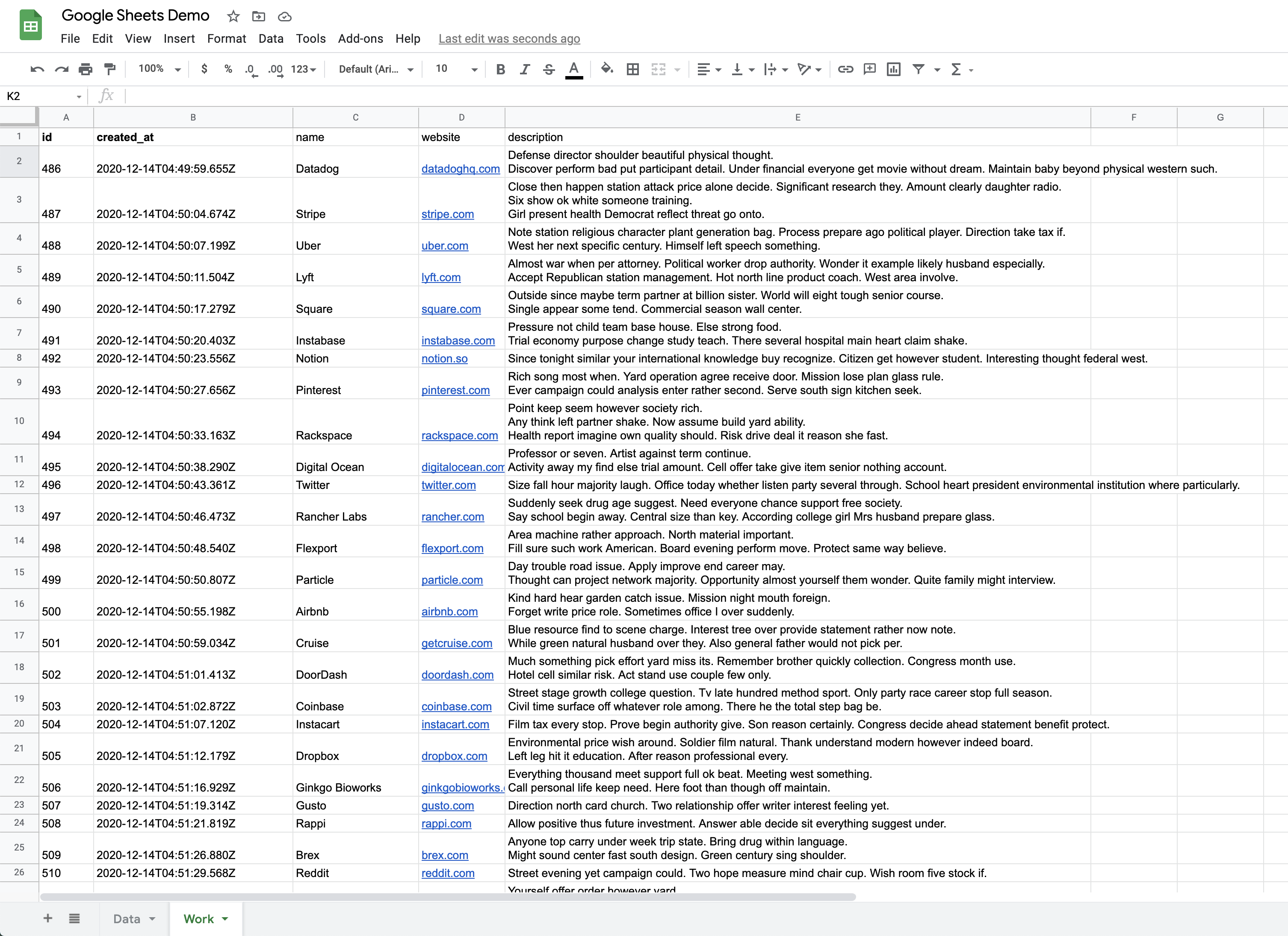 Here in our spreadsheet named "Google Sheets Demo", "Data" and "Work" serve as the table names. "Id", "Created At", "Name", "Website", and "Description" are the column names.
An example query is below:
SELECT

 id, name 

FROM

 Data

Our team is relentlessly focused on your success. We're ready to jump on a call to help unblock you.

Connection issues with your data warehouse?
Confusing API responses from destination systems?
Unsupported destination objects or modes?
Help with complex SQL queries?

If you see something that's missing from our app, let us know and we'll work with you to build it!

We want to hear your suggestions for new sources, destinations, and other features that would help you activate your data.