Deliver production grade data applications & analytics with Firebolt - the cloud data warehouse for modern data engineering & dev teams
Hightouch supports syncing data from
Firebolt
. To start using it, follow these steps:
Click "Create Source" and select Firebolt.

Fill your Firebolt credentials. You would need to specify the database name and an engine name to run the queries. That information is available in Firebolt's UI: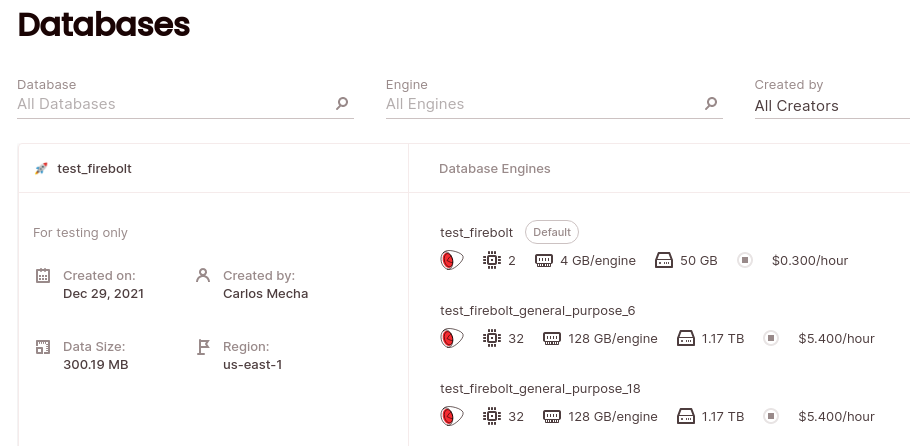 You also can select if you prefer for Hightouch to start the selected engine automatically.

Create the name for this Source (ex: "Production Firebolt Connection"). This is the name displayed for the Source in the Hightouch UI.
Our team is relentlessly focused on your success. We're ready to jump on a call to help unblock you.

Connection issues with your data warehouse?
Confusing API responses from destination systems?
Unsupported destination objects or modes?
Help with complex SQL queries?

If you see something that's missing from our app, let us know and we'll work with you to build it!

We want to hear your suggestions for new sources, destinations, and other features that would help you activate your data.