Sync your impression data with TheTradeDesk using data from your warehouse
Tradedesk requires a root postback URL to fire events to, and this can be entered when creating the destination within Hightouch.
Hightouch supports syncing to Tradedesk via the use of a postback url.
The Tradesk Postback integration supports insert mode.
In the insert mode, new data will be inserted into Tradedesk.
You can sync columns from your source to custom fields to send to Tradedesk.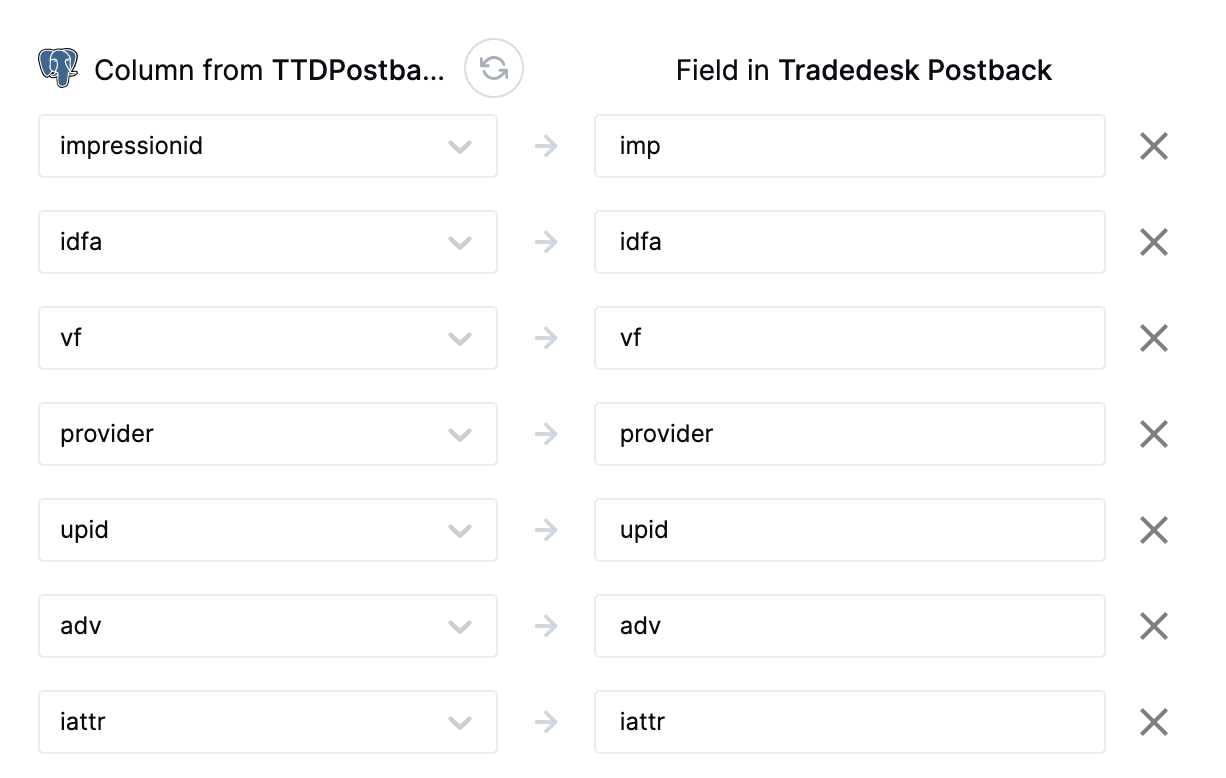 Our team is relentlessly focused on your success. We're ready to jump on a call to help unblock you.

Connection issues with your data warehouse?
Confusing API responses from destination systems?
Unsupported destination objects or modes?
Help with complex SQL queries?

If you see something that's missing from our app, let us know and we'll work with you to build it!

We want to hear your suggestions for new sources, destinations, and other features that would help you activate your data.