Improve your ITSM workflow by having your data in ServiceNow
After selecting ServiceNow from our destinations catalog, you will be required to enter the name of your ServiceNow instance and credentials for an integration user.
Your integration user should have the following roles:
rest_service
web_service_admin
rest_api_explorer
Read access to the sys_db_object table
Read access to the sys_glide_object table
Read access to the sys_dictionary table
Create/Write/Read access to the table being synced to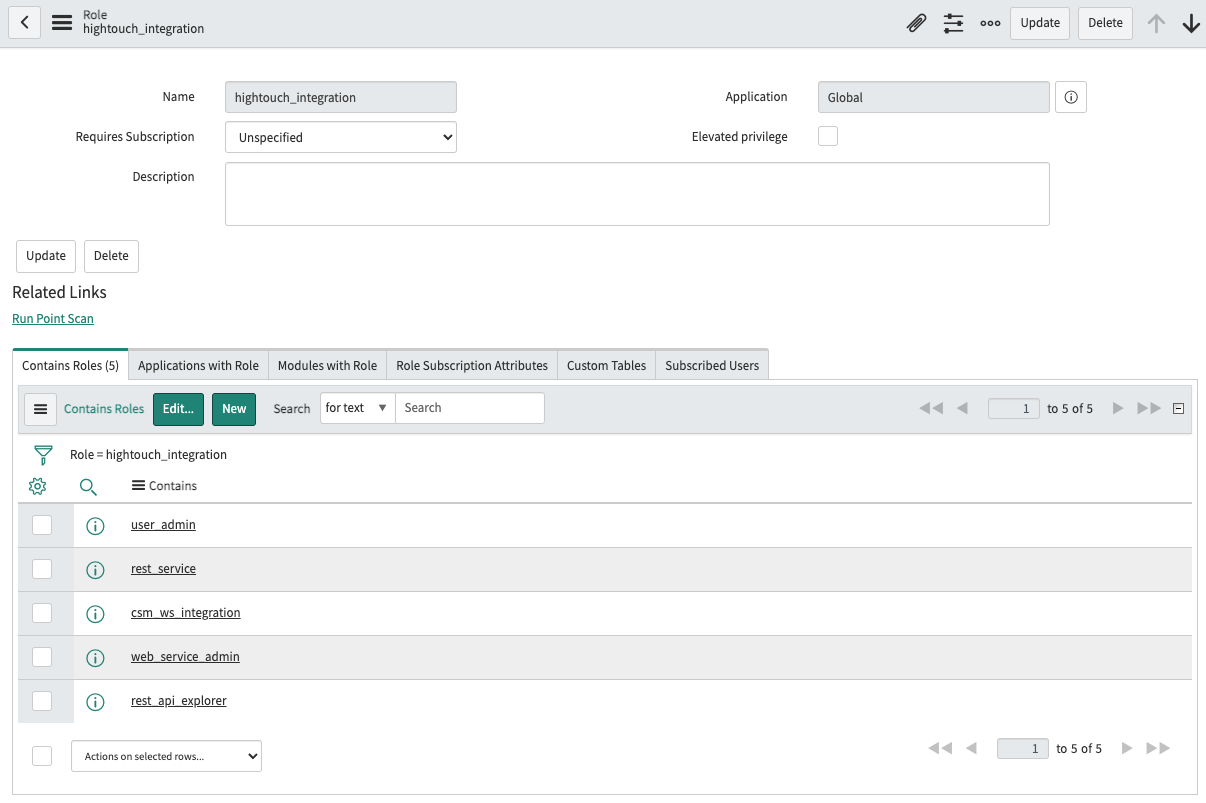 Hightouch supports the following sync modes:
Upsert - pushes new records to ServiceNow and updates fields that change in your warehouse.
Update - updates record fields of existings records in ServiceNow. New records will not be inserted.
Records can be matched from your source to your ServiceNow instance using any unique field in ServiceNow. This can be a custom field or an out-of-box field that's guaranteed to be unique. If the selected field is not unique, the incorrect record may be updated. If you're using the sys_id field, the value from the source must be a 32-character string of lower-case alphanumerics.

You can also sync columns from your source to any of the fields in the selected ServiceNow table.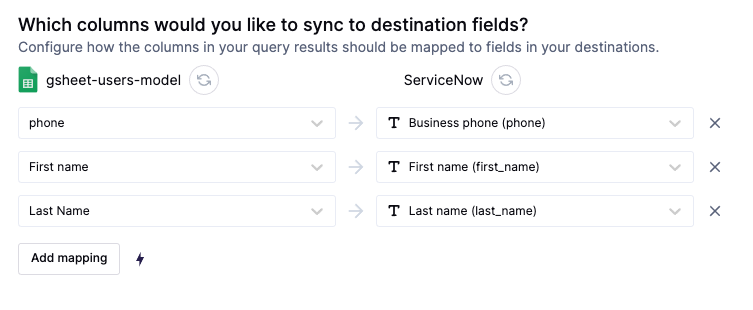 ServiceNow has some default request limits that can be configured in the Transaction Quota Rules (sysrule_quota) table. If you're seeing Transaction cancelled: maximum execution time exceeded try decreasing the batch size in your sync configuration, or increasing the timeout duration of REST Batch API request timeout and REST Table API request timeout in the Transaction Quota Rules table.
Our team is relentlessly focused on your success. We're ready to jump on a call to help unblock you.

Connection issues with your data warehouse?
Confusing API responses from destination systems?
Unsupported destination objects or modes?
Help with complex SQL queries?

If you see something that's missing from our app, let us know and we'll work with you to build it!

We want to hear your suggestions for new sources, destinations, and other features that would help you activate your data.