Run better marketing campaigns on Sailthru with up-to-date customer data from your data warehouse
In the Sailthru settings, an API Key can be found on this page.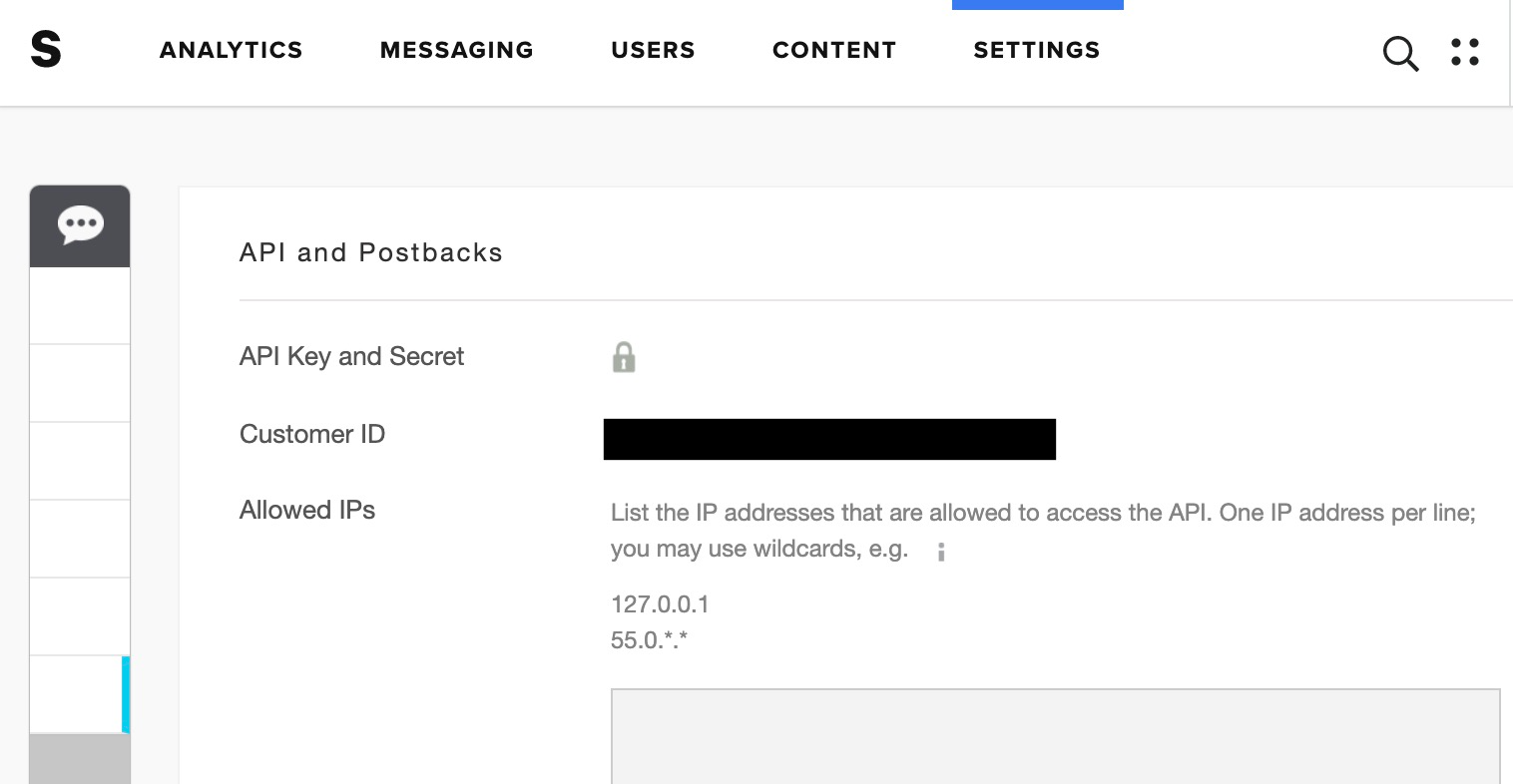 Hightouch supports syncing to the following Sailthru resources:
This integration supports Upsert mode.
In the Upsert mode, new users will be inserted into Sailthru and all attributes will be kept up-to-date within Sailthru.
User records can be matched from your source to your Sailthru workspace by the user's email in the Upsert mode.

Hightouch supports syncing users to a single list. You can input the name of your list on the sync configuration page. If the list does not exist yet, Hightouch will create the list automatically in Sailthru.

You can sync columns from your source to Sailthru's default and custom fields. Hightouch automatically detects existing custom fields from your Sailthru account.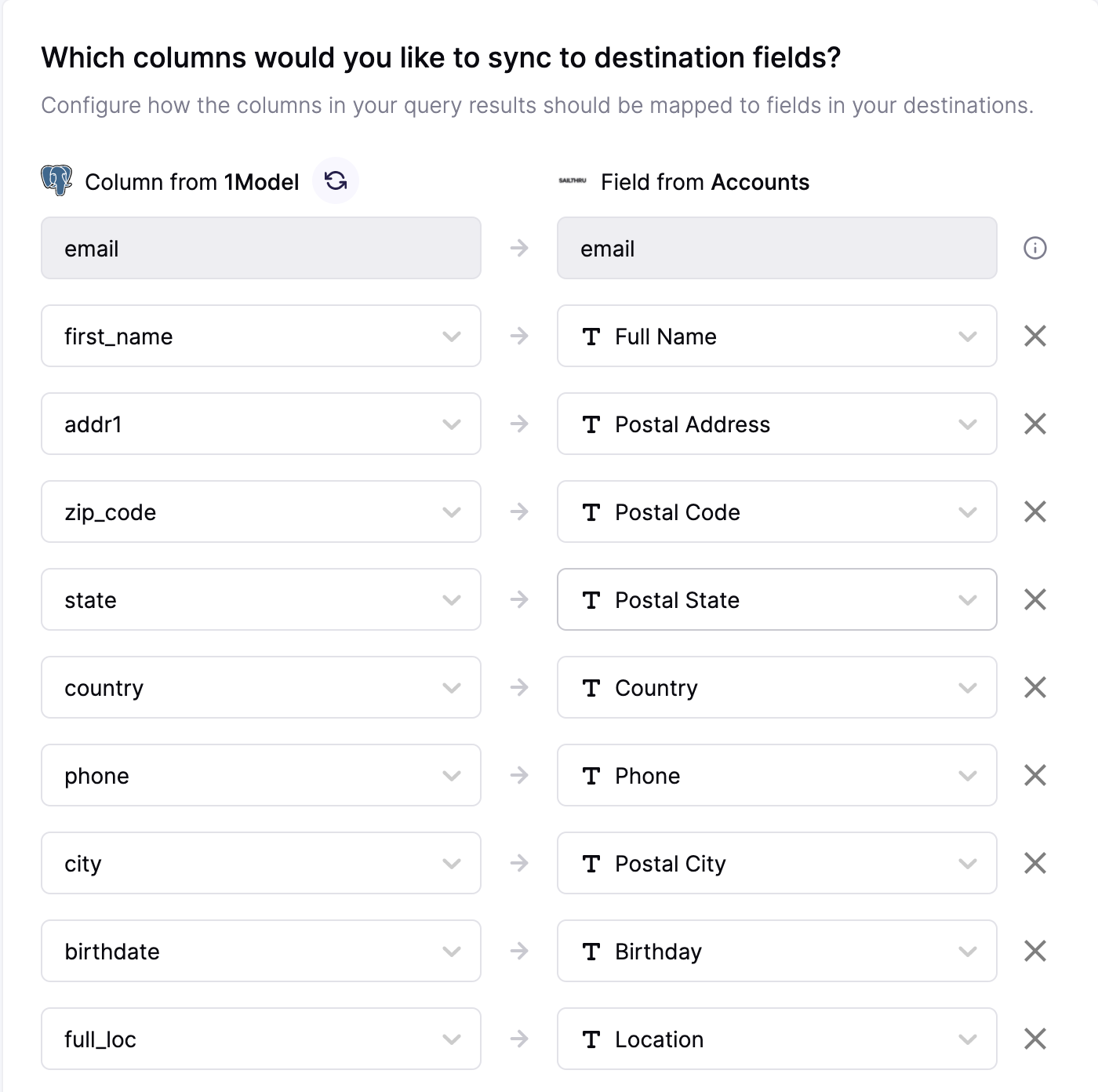 You can add custom attributes for users in Hightouch and they will be automatically added.
Delete mode allows you to decide what to do when a record is no longer in the query results. For Sailthru, Hightouch allows you to either do nothing, or delete the user from Sailthru.
Our team is relentlessly focused on your success. We're ready to jump on a call to help unblock you.

Connection issues with your data warehouse?
Confusing API responses from destination systems?
Unsupported destination objects or modes?
Help with complex SQL queries?

If you see something that's missing from our app, let us know and we'll work with you to build it!

We want to hear your suggestions for new sources, destinations, and other features that would help you activate your data.