Empower your marketing team by delivering up-to-date event data to Rokt straight from your warehouse
After selecting Rokt from our Destinations catalog, you will be required to insert some data from your Rokt account.
The AppID and the App Secret can be found at the bottom of your Rokt profile settings. If you haven't created an app yet, create an app and generate the two values.
Account ID: This can be found in the url of your rokt account.
Go to your profile settings and the url will look like this: https://my.rokt.com/accounts/<accountId>/profile-settings
Hightouch supports syncing to the following Rokt objects:
Hightouch supports the following sync modes:
Insert — pushes new events to Rokt from your warehouse.
Records can be matched from your source to your Rokt workspace by the given fields in the dropdown.

The record should be matched using a unique identifier, otherwise the intended records may not be inserted properly.
You can select from a dropdown which column to use as a timestamp. If this isn't selected, then a timestamp will be generated for you at the time of sync.
You can sync columns from your source to Rokt's event properties, including custom fields.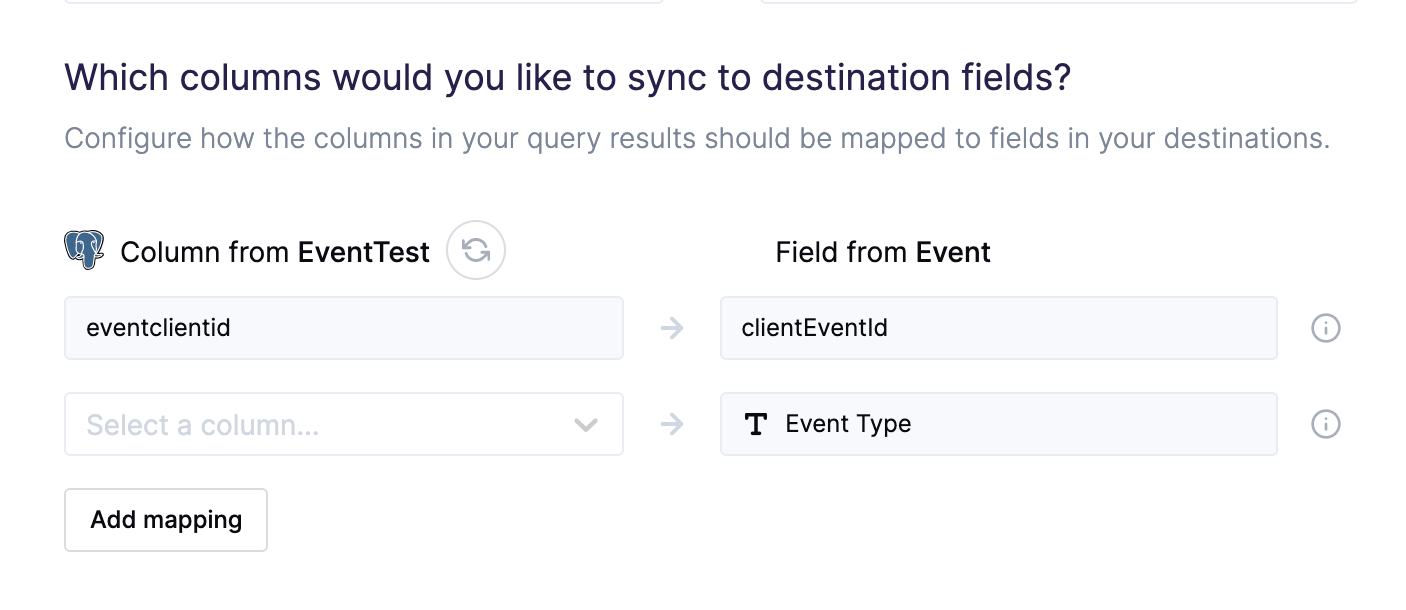 Our team is relentlessly focused on your success. We're ready to jump on a call to help unblock you.

Connection issues with your data warehouse?
Confusing API responses from destination systems?
Unsupported destination objects or modes?
Help with complex SQL queries?

If you see something that's missing from our app, let us know and we'll work with you to build it!

We want to hear your suggestions for new sources, destinations, and other features that would help you activate your data.