Rockset is a real-time analytics solution enabling low latency search and aggregations. Using Rockset, you can create personalized user experiences, build real-time decision systems, serve IoT applications, and more, with a real-time indexing database that can power sub-second queries at massive scale.
You will need to provide the API Key.
Once logged into your Rockset account, click on the API Keys option under the Manage section in the sidebar.
You can either copy an existing key, or click on the Create API Key button to generate one.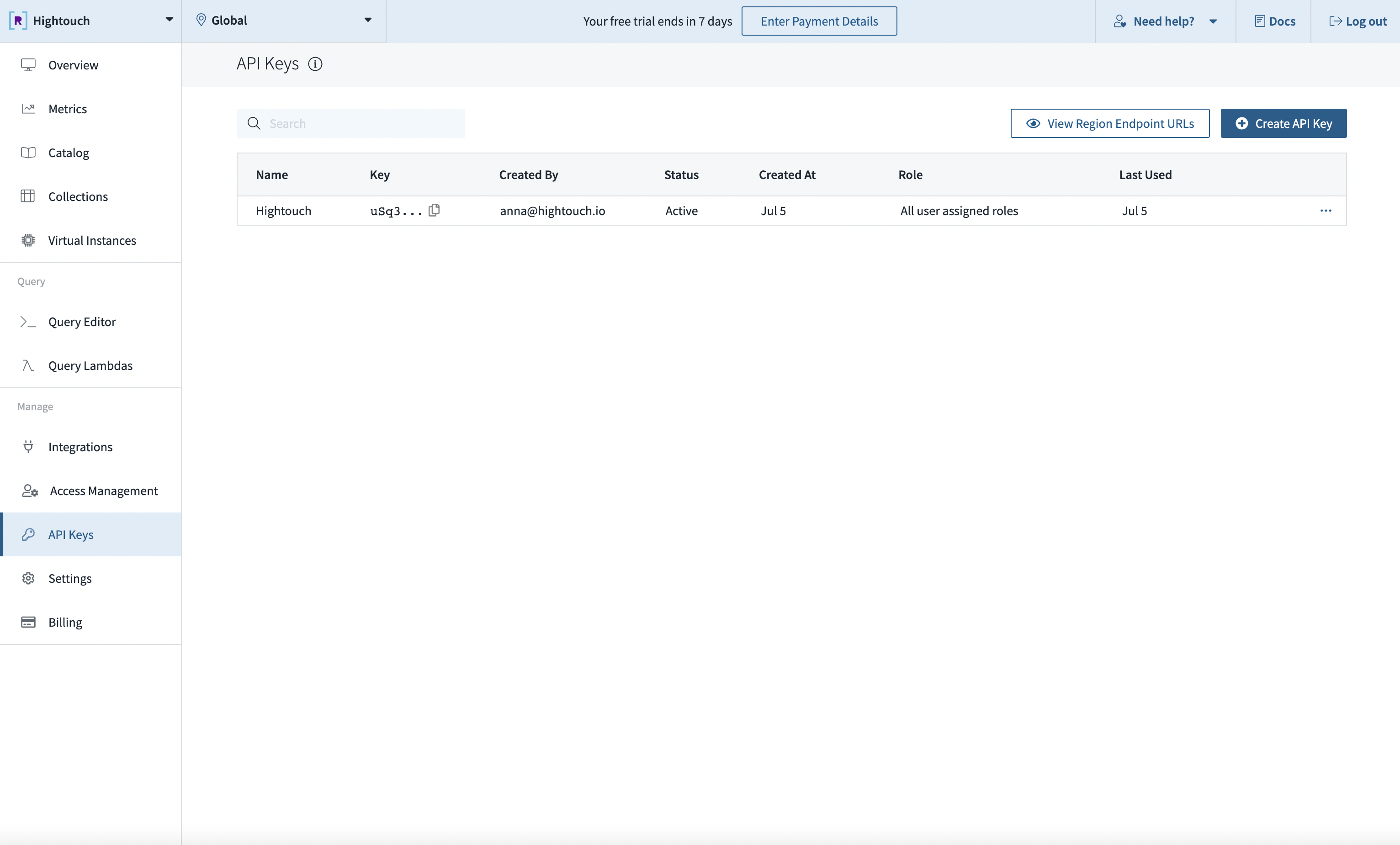 Hightouch let's you select the workspace and collection to sync to.
This integration supports the Insert, Update and Upsert sync mode.
In the Insert mode, new rows will be inserted into Rockset.
In the Update mode, rows will be kept up-to-date within Rockset.
During the Upsert mode, new rows will be inserted into Rockset and existing rows will be kept up-to-date within Rockset.
For Rockset, we give you the ability to send all columns as they are represented in your model.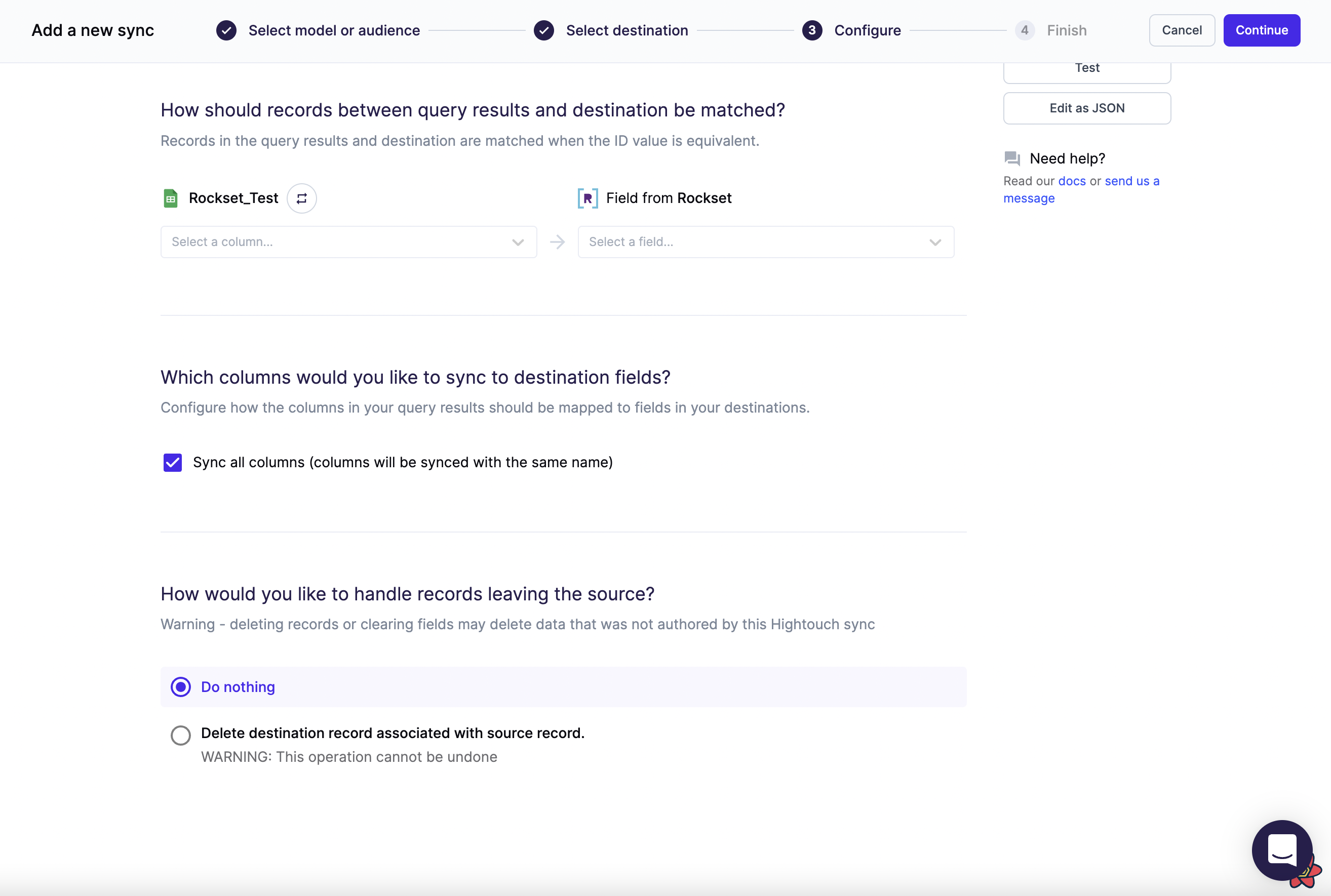 You can also choose to manually map fields. Only the fields that you map will be exported. All other columns from your results are ignored.
The default is to do nothing, but you can also set Hightouch to delete the record when it leaves the query result.
Our team is relentlessly focused on your success. We're ready to jump on a call to help unblock you.

Connection issues with your data warehouse?
Confusing API responses from destination systems?
Unsupported destination objects or modes?
Help with complex SQL queries?

If you see something that's missing from our app, let us know and we'll work with you to build it!

We want to hear your suggestions for new sources, destinations, and other features that would help you activate your data.