Enable your sales team to engage with prospects better by syncing enriched data from your warehouse to Pipedrive CRM
Grab your Pipedrive API Key under Settings > Personal preferences > API.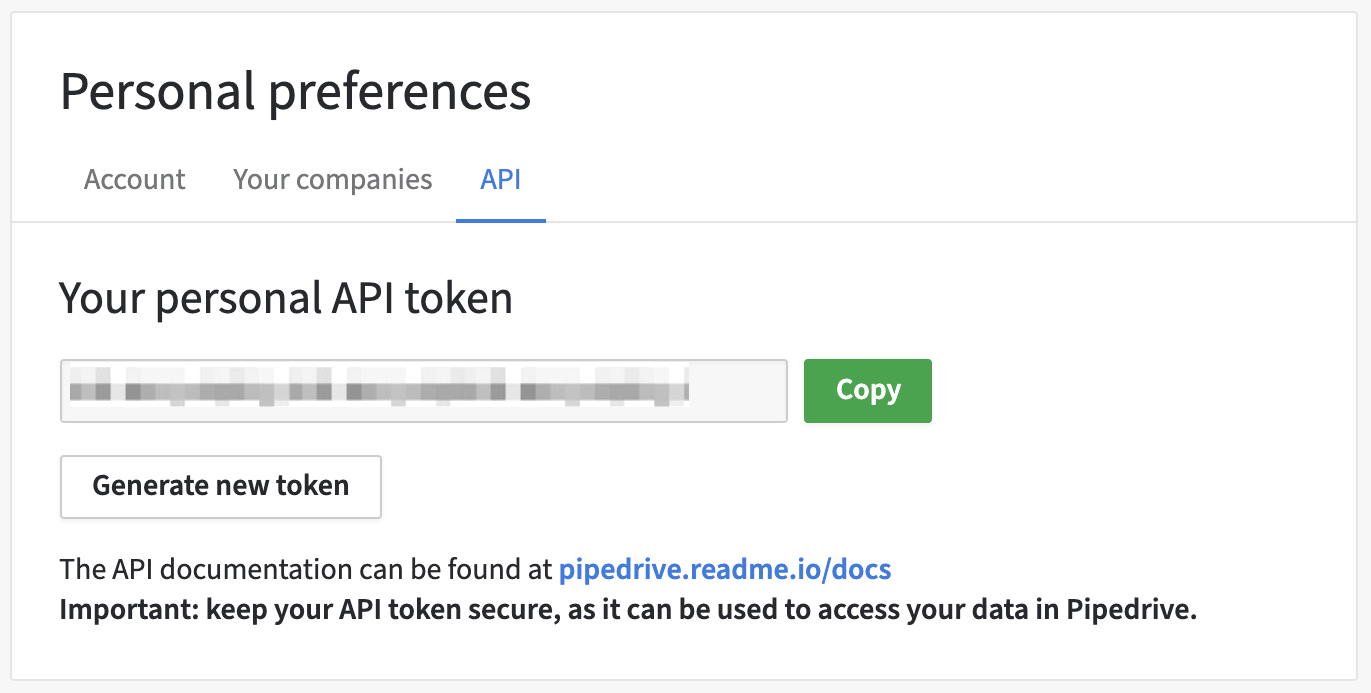 Grab your Pipedrive domain from Settings > Company Settings.

Hightouch supports syncing to the following Pipedrive objects:
Organizations
Persons
Deals
Leads
Hightouch supports Upsert and Update sync modes.
During Upsert mode, new objects will be inserted into Pipedrive, and existing objects will be kept up-to-date.
During Update mode, existing objects will be kept up-to-date however new objects will be ignored.
Records can be matched from your source to your Pipedrive workspace by any unique property.
To match Deal objects, the
Pipedrive API
requires a search term that is
not
the Deal ID. Available search terms will pre-populate your Deal matching field drop-down.
You can sync columns from your source to Pipedrive's default and custom fields.
Our team is relentlessly focused on your success. We're ready to jump on a call to help unblock you.

Connection issues with your data warehouse?
Confusing API responses from destination systems?
Unsupported destination objects or modes?
Help with complex SQL queries?

If you see something that's missing from our app, let us know and we'll work with you to build it!

We want to hear your suggestions for new sources, destinations, and other features that would help you activate your data.