Send events directly to Google Analytics from your data warehouse
For Firebase events, Google Analytics requires an api_secret and a firebase_app_id For Gtag.js events, Google Analytics requires an api_secret and a measurement_id
To generate your API secret, navigate to: Admin > Data Streams > choose your stream > Measurement Protocol > Create

For the firebase_app_id, you can find it in the Firebase console under: Project Settings > General > Your Apps > App ID.

For the gtag.js measurement_id, navigate to: Admin > Data Streams > choose your stream > Measurement ID
If you do not have any existing data streams you will need to create one.
Each gtag.js event sync will require a client ID, and firebase events require an app_instance_id. These are unique identifiers associated with a specific instance or client.
Hightouch supports the following Google Analytics event types:
Firebase App Events
Gtag.js Events
You can sync columns from your source to Google Analytics default and custom fields.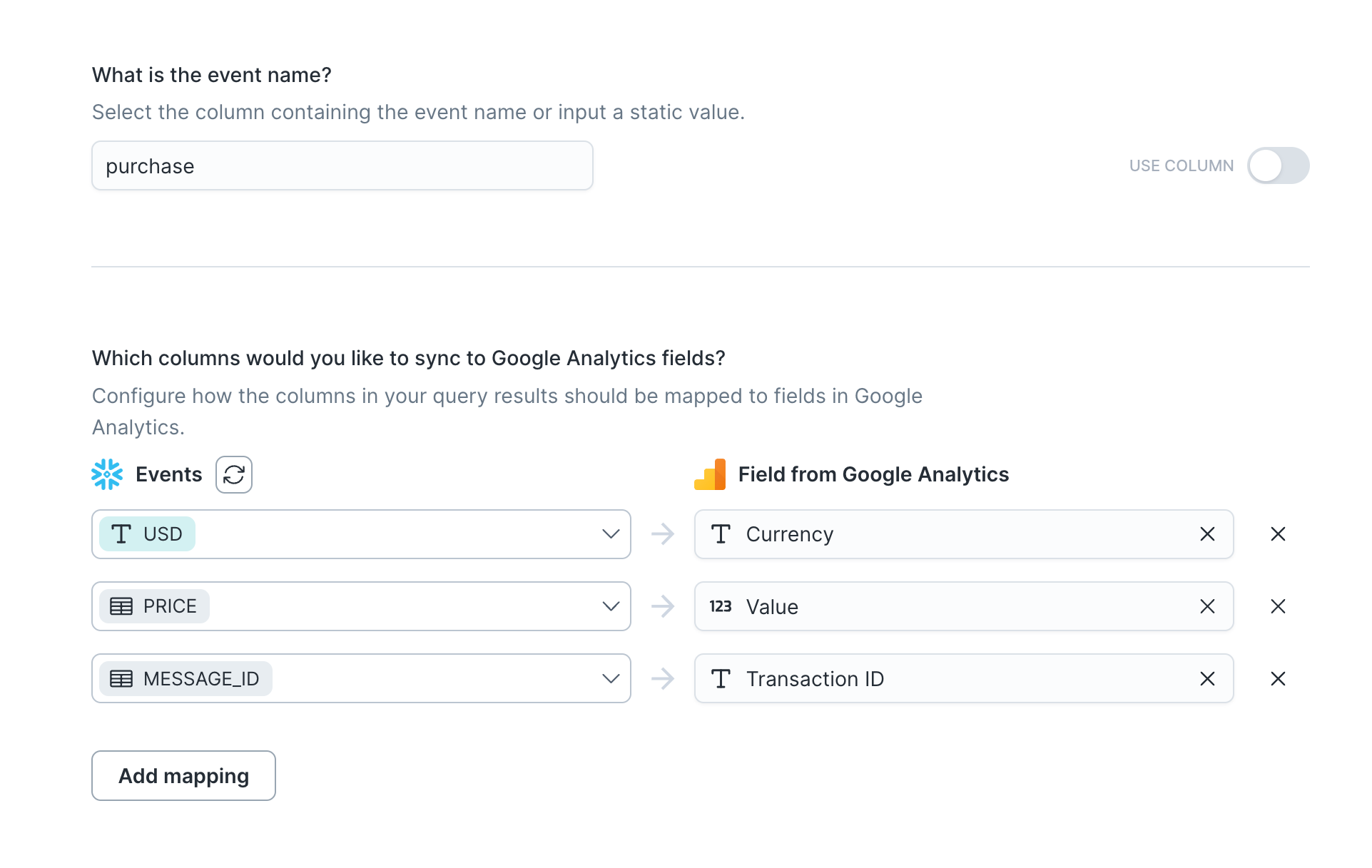 Our team is relentlessly focused on your success. We're ready to jump on a call to help unblock you.

Connection issues with your data warehouse?
Confusing API responses from destination systems?
Unsupported destination objects or modes?
Help with complex SQL queries?

If you see something that's missing from our app, let us know and we'll work with you to build it!

We want to hear your suggestions for new sources, destinations, and other features that would help you activate your data.