Measure how much your Facebook ads lead to real-world outcomes by syncing conversion and product data
Use an access token that has access to the offline event sets. To obtain an access token, follow the instructions listed here in the
Facebook for Developers Offline Conversions API
for creating an App. Select 'Direct Implementation' for your app type.
Follow the remainder of Facebook's instructions for creating a System User and token. Ensure you have selected 'ads_management' for the scope.
In this section, you can enter in the event set that you want to upload to, as well as the upload tag and an optional namespace ID.
Depending on the
event name
, Hightouch will allow you to map your columns to different fields in Facebook.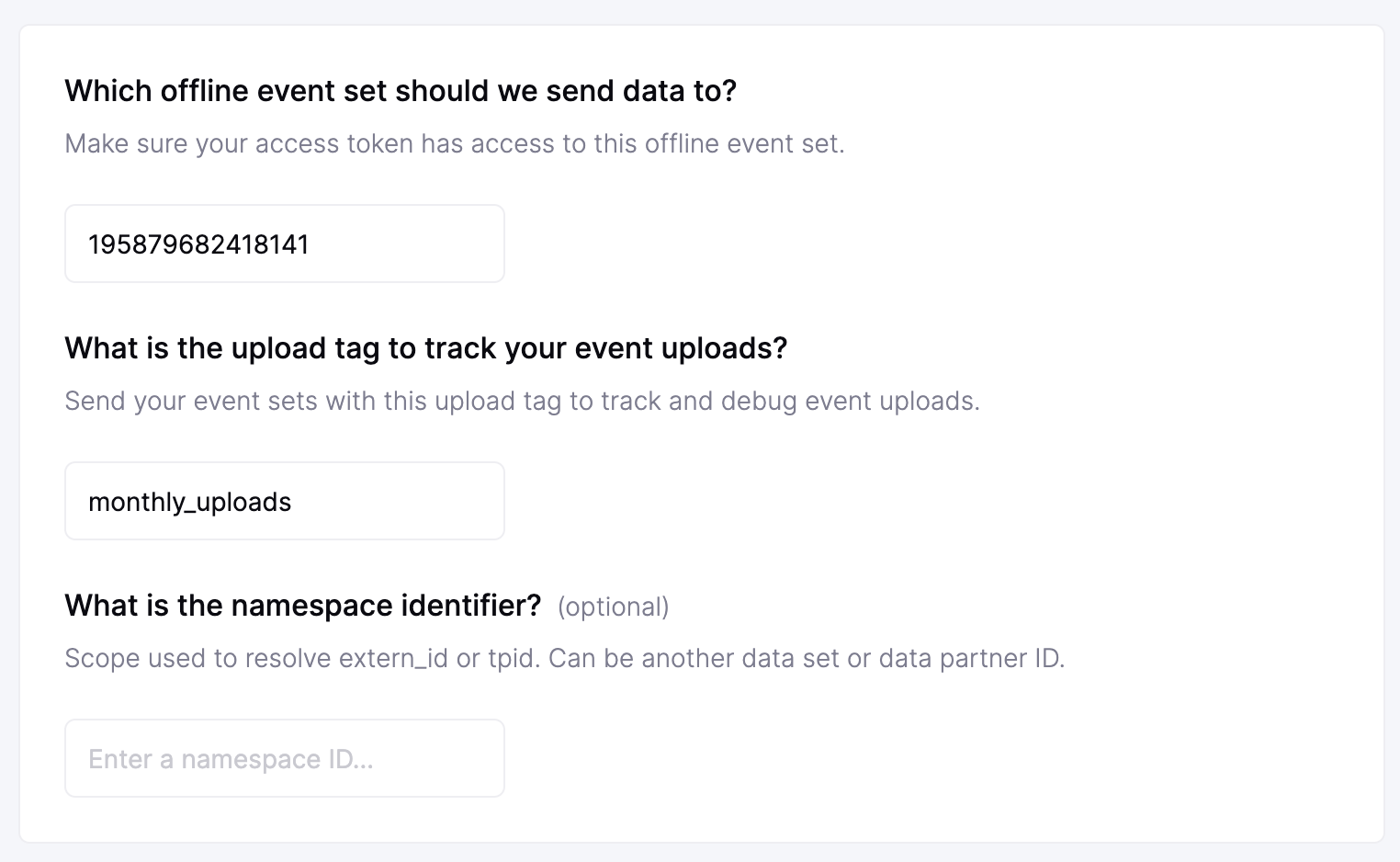 Hightouch allows you to pass data to the default properties and the custom event properties of a Facebook offline event. Hightouch expects the event_time to be a standard ISO 8601 format. Hightouch will automatically convert this to the unix time that Facebook expects.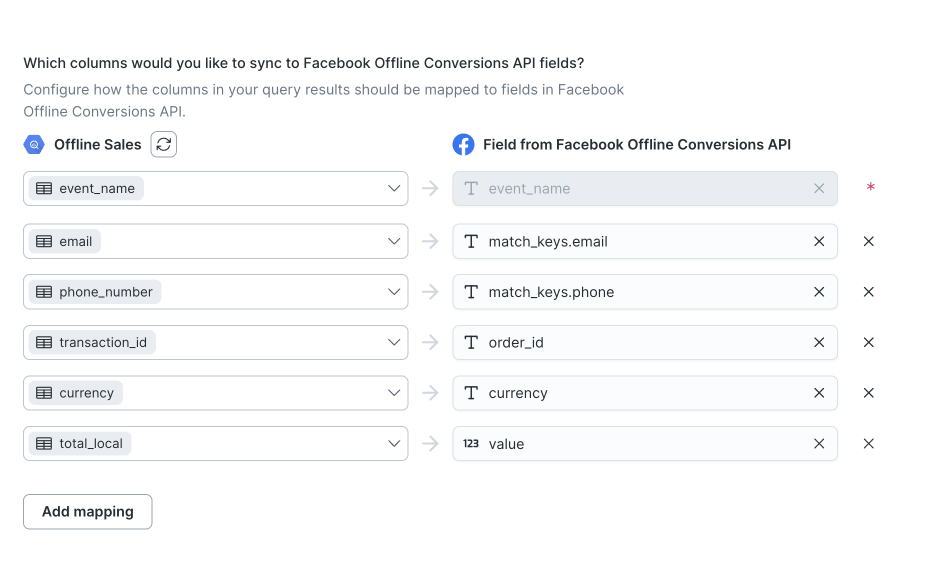 The following fields will be hashed automatically by Hightouch unless otherwise specified.
email
phone
gender
doby
dobm
dobd
last name
first name
first initial
city
state
zip
country
Our team is relentlessly focused on your success. We're ready to jump on a call to help unblock you.

Connection issues with your data warehouse?
Confusing API responses from destination systems?
Unsupported destination objects or modes?
Help with complex SQL queries?

If you see something that's missing from our app, let us know and we'll work with you to build it!

We want to hear your suggestions for new sources, destinations, and other features that would help you activate your data.