Gain in-depth insight into conversions by sending web events to Facebook from the warehouse
Navigate to Facebook Events Manager for your business
here
then select the "Data Sources" tab. Select the pixel that you would like to send events to and select the "Settings" tab.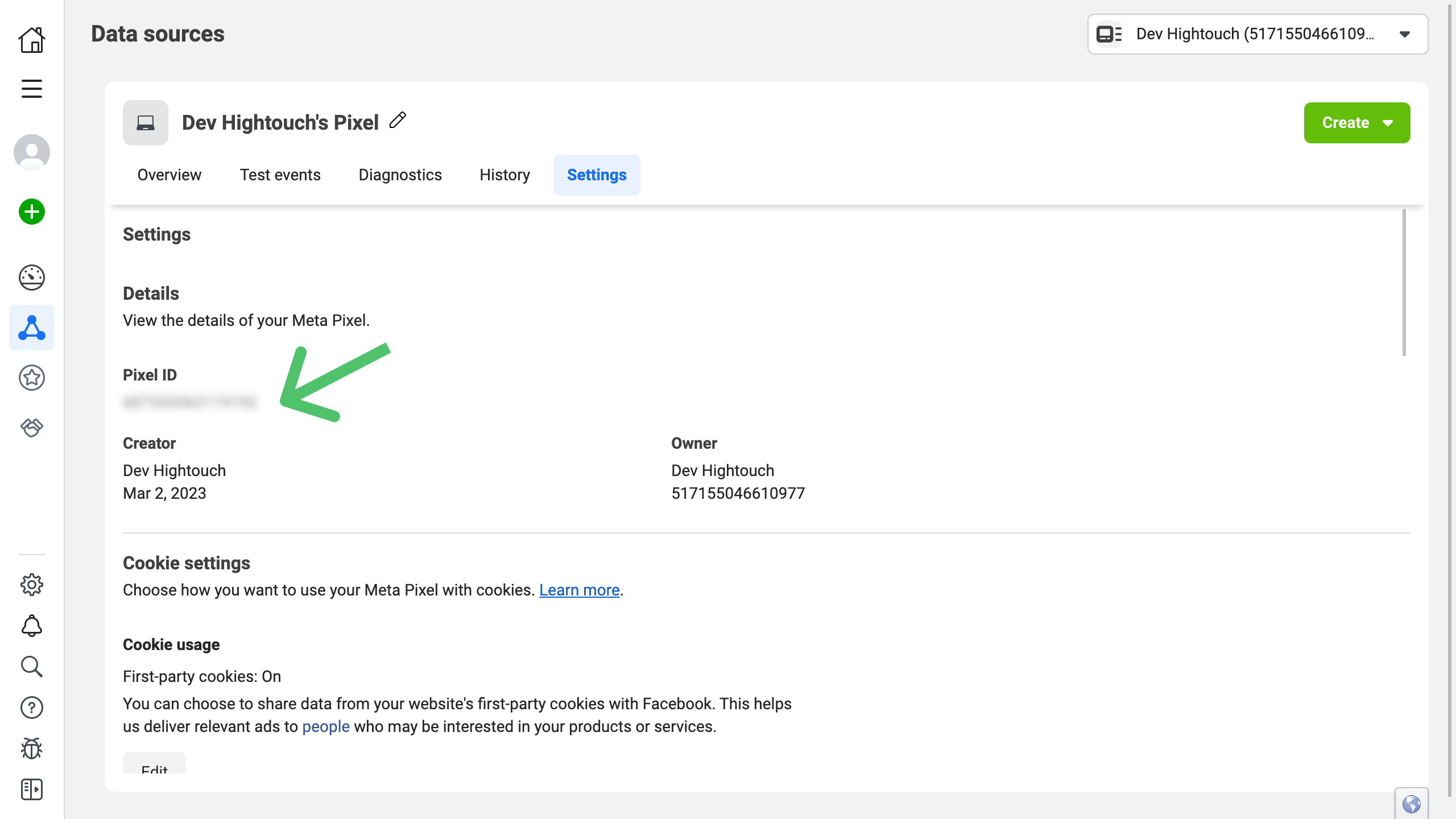 Copy the Pixel ID from the details into the "Pixel ID" field in Hightouch.
Under the Conversions API section, hit "Generate access token" and copy the result into the "Access Token" field in Hightouch.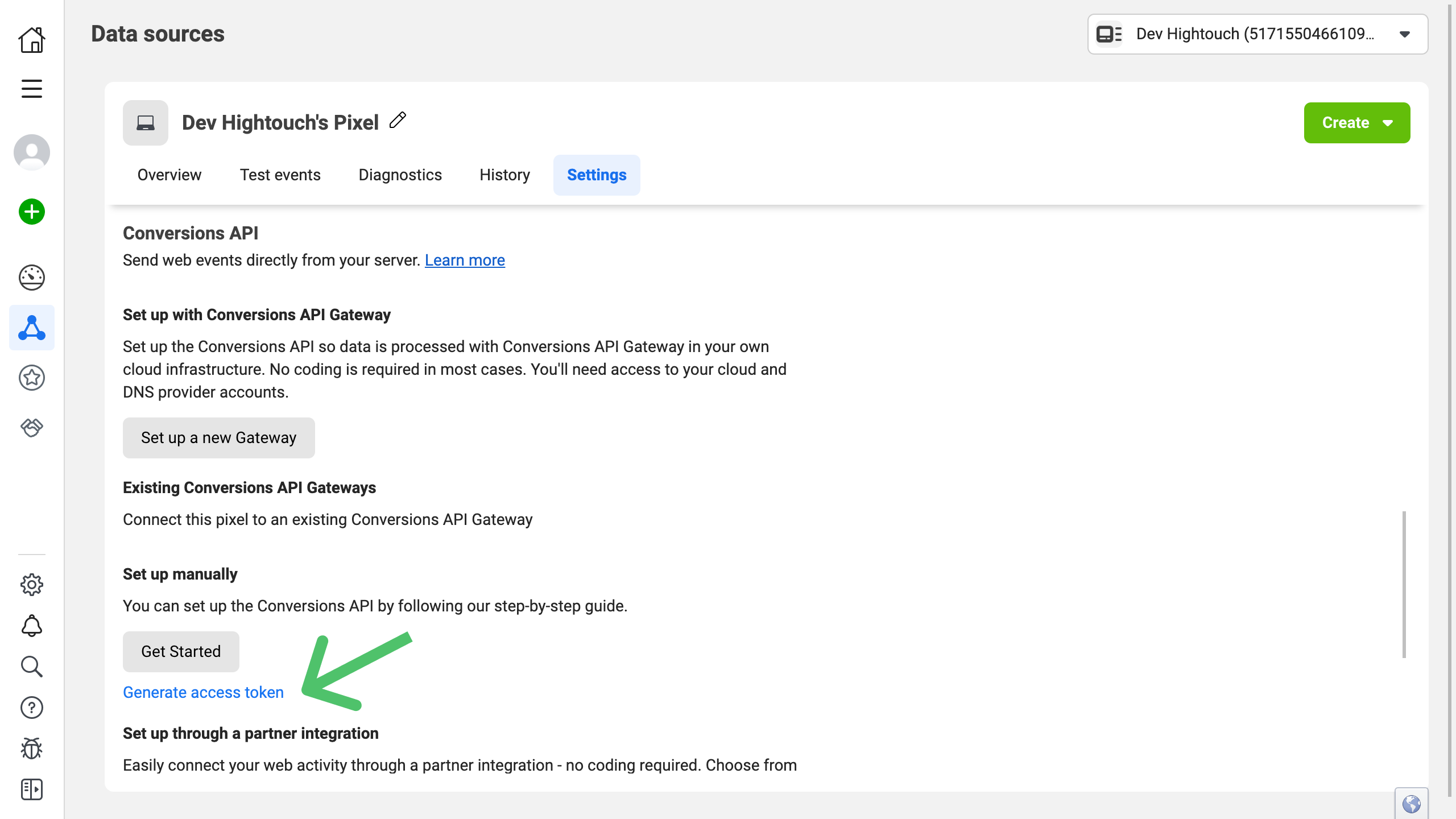 Hightouch supports sending events to Conversions API.
| Name | Description |
| --- | --- |
| Test Event ID | The ID from Facebook Events Manager used to test server events. This field is optional. |
| Hightouch to Facebook Conversions Field Mappings | These mappings allow you to map columns of your query result to the default fields in Facebook Conversions. Keep in mind that some fields are required. |
| Hightouch to Facebook Conversions Custom Field Mappings | These mappings allow you to add any additional information to the custom_data field of the event. |
There are some required fields in the Facebook Conversions Field Mappings. These are:
event_name
and
event_time
. You also need to specify one of Facebook's
user_data
fields so that they can attribute a given conversion to a particular user: learn more
here
. Some column in your query results must be mapped to these fields.
The
event_time
field should be in
ISO 8601
format and Hightouch will convert it automatically to the format Facebook expects.
The following fields will be hashed automatically by Hightouch unless otherwise specified.
email
phone
gender
dob
last name
first name
city
state
zip
country
Our team is relentlessly focused on your success. We're ready to jump on a call to help unblock you.

Connection issues with your data warehouse?
Confusing API responses from destination systems?
Unsupported destination objects or modes?
Help with complex SQL queries?

If you see something that's missing from our app, let us know and we'll work with you to build it!

We want to hear your suggestions for new sources, destinations, and other features that would help you activate your data.