Improve product adoption and reduce churn by enriching ClientSuccess with rich, up-to-date customer data from your data warehouse
This integration allows you to sync Clients, Contacts and Subscriptions from your warehouse to ClientSuccess.
To enable syncing with
ClientSuccess
first you need a username and a password for a user to perform the API calls on your behalf.
Then copy these values, and create a new Destination in Hightouch, selecting Client Success as the destination type. Lastly, paste the values into the configuration form. Save the destination and it's ready to start syncing data.
When creating a sync, first you need to select the type of object you want your data data to be transformed into. Following that, you could define the ID column and the rest of the mappings.
If you have custom-defined fields in your account, they will appear as mappings, with the appropiated data type.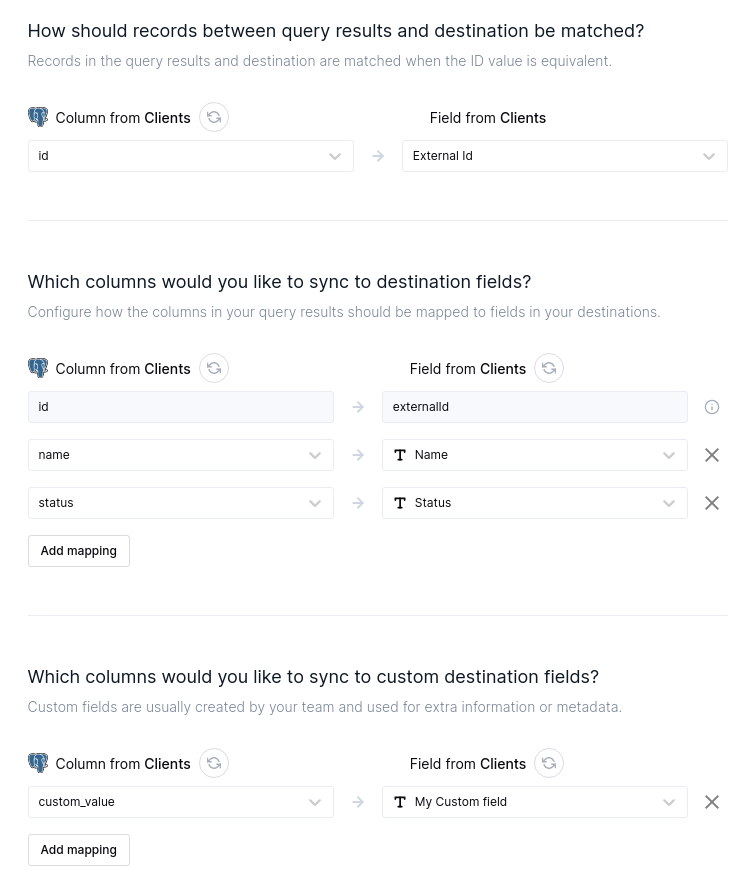 Our team is relentlessly focused on your success. We're ready to jump on a call to help unblock you.

Connection issues with your data warehouse?
Confusing API responses from destination systems?
Unsupported destination objects or modes?
Help with complex SQL queries?

If you see something that's missing from our app, let us know and we'll work with you to build it!

We want to hear your suggestions for new sources, destinations, and other features that would help you activate your data.