Push enriched data from your warehouse into Attio
After selecting Attio from our destinations catalog, you will be required to enter your Attio API key. You can locate this API key within your Attio account by navigating to Workspace Settings > Developers:

Hightouch supports syncing to the following Attio objects:
Hightouch supports the following sync modes:
Upsert - pushes new objects to Attio and updates fields that change in your warehouse.
Records can be matched from your source to your Attio workspace by domains or email_addresses, depending on the object you are syncing.
Attio requires domains and email_addresses to be in an Array format. Hightouch will automatically convert comma separated strings into the required Array format.

You may also sync columns from your source to Attio's object properties.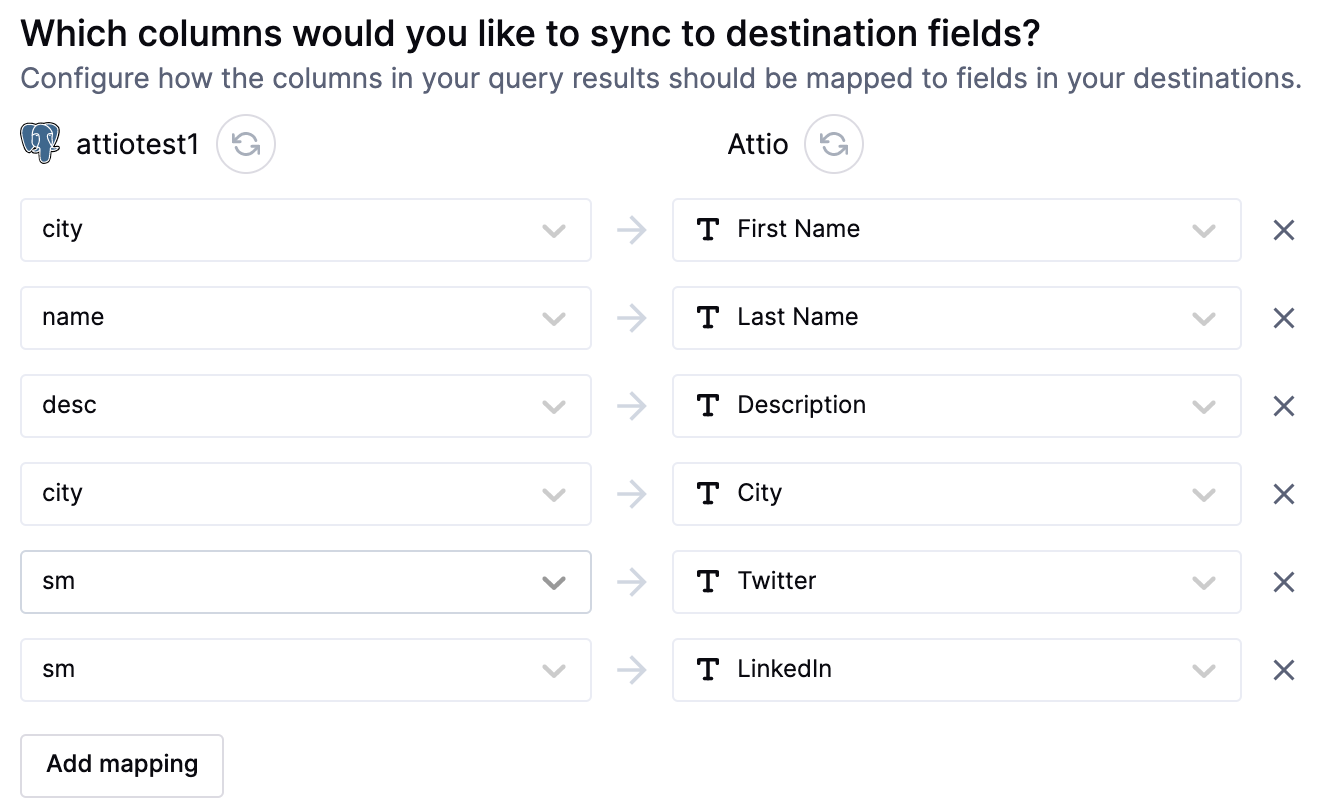 Our team is relentlessly focused on your success. We're ready to jump on a call to help unblock you.

Connection issues with your data warehouse?
Confusing API responses from destination systems?
Unsupported destination objects or modes?
Help with complex SQL queries?

If you see something that's missing from our app, let us know and we'll work with you to build it!

We want to hear your suggestions for new sources, destinations, and other features that would help you activate your data.