Ensure that you never serve another irrelevant advertisement with Amazon Ads
After selecting Amazon Ads from our Destinations catalog, you will be prompted to input an advertiser ID and to initiate an OAuth flow.
You will be able to select the profile associated with your ad account when you configure a sync.
Hightouch supports automatically creating a new audience for your sync. You can specify a custom name for this audience, or Hightouch will use the name of the model.
Here, the model name
Audience 1
will be used as the segment name: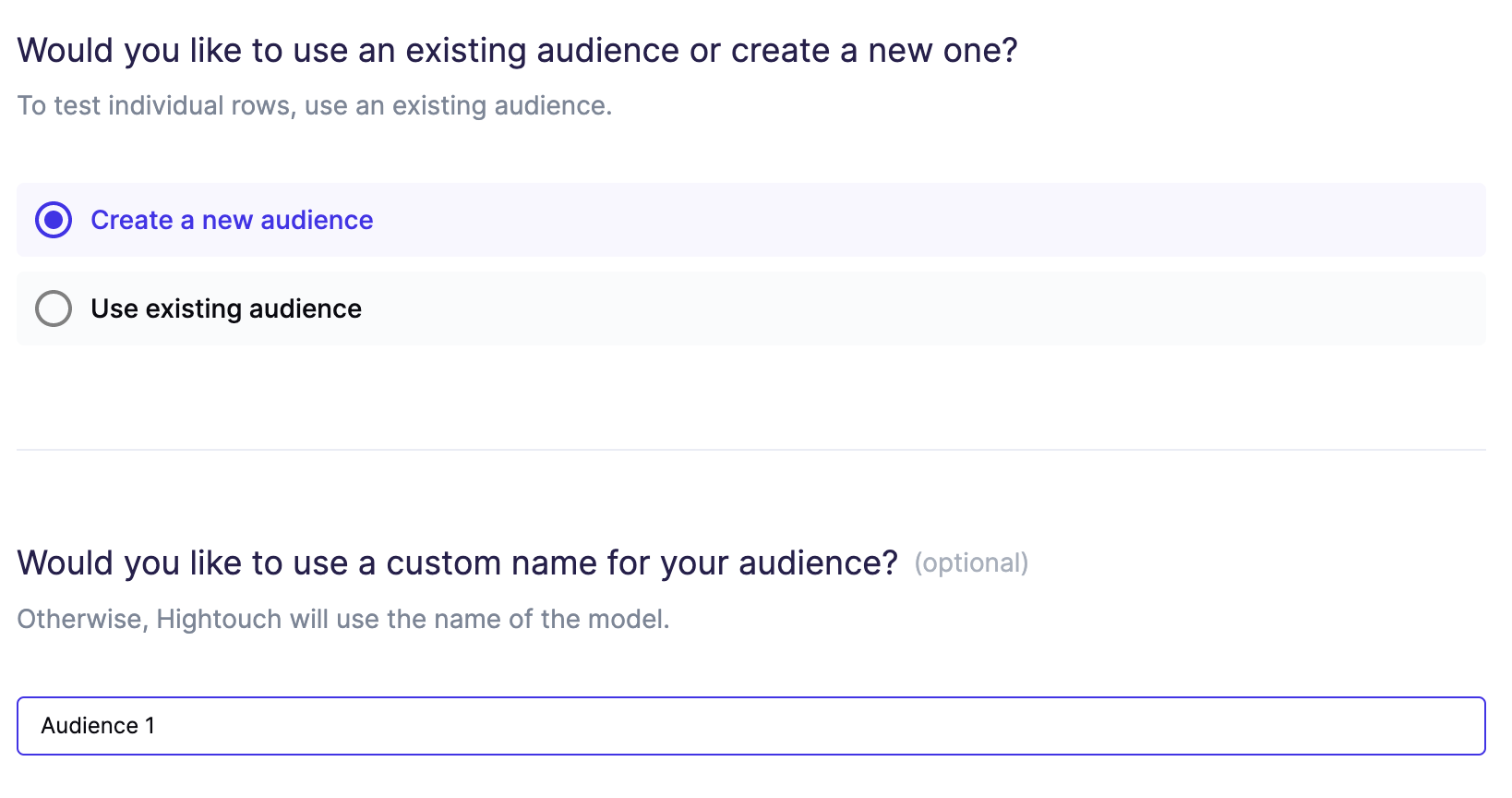 This integration supports Segment mode. New records will be inserted into the Amazon Ads audience segment. Users that are removed from the model will be removed from the segment.
Amazon Ads allows mapping to various record types including a cookie Id sent from a data provider to Amazon by a cookie sync, a mobile advertising identifier (MAID), and an external id defined by data providers.

Our team is relentlessly focused on your success. We're ready to jump on a call to help unblock you.

Connection issues with your data warehouse?
Confusing API responses from destination systems?
Unsupported destination objects or modes?
Help with complex SQL queries?

If you see something that's missing from our app, let us know and we'll work with you to build it!

We want to hear your suggestions for new sources, destinations, and other features that would help you activate your data.