Sync your database/warehouse to your airtable bases for ops, CRM, or anything you can imagine
Use the API key generated to create a new Airtable destination in the Destinations catalog.
You will need to copy your Base ID from your project's API page and write in the table's name that you want to sync to.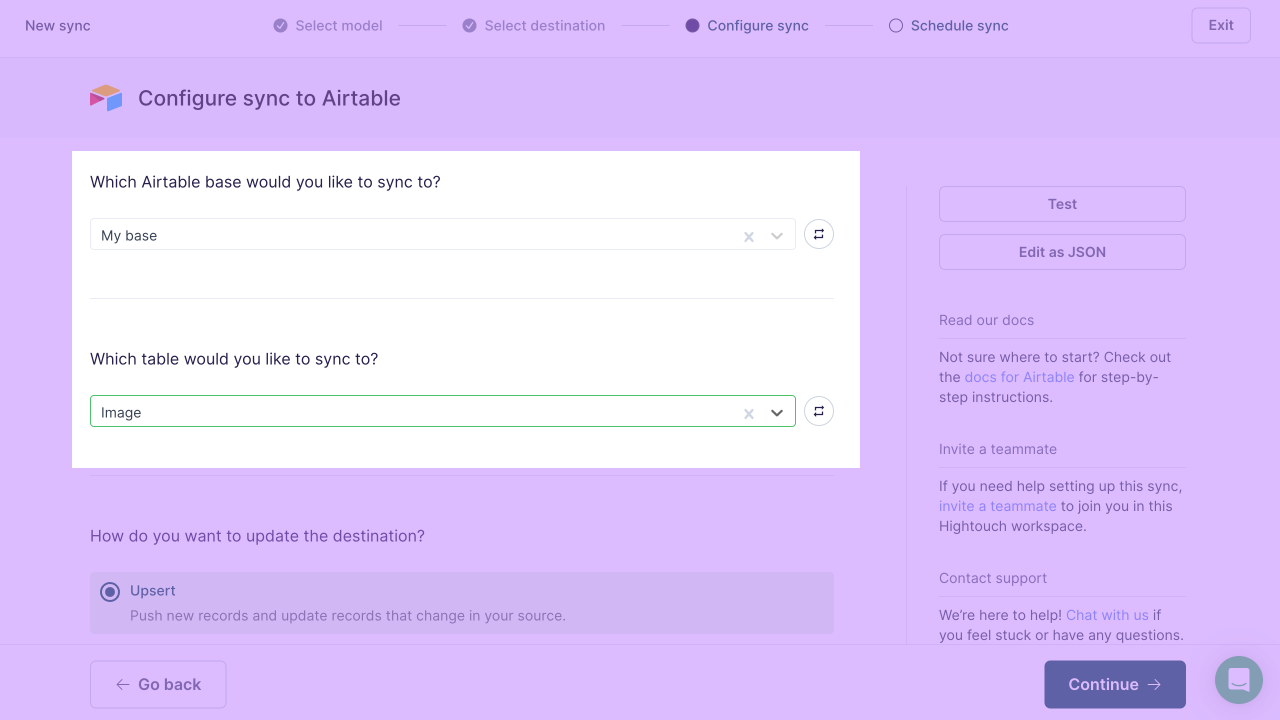 Here are the possible modes for how to alter Airtable objects:
Insert — pushes new objects to Airtable. It does not update any objects.
Upsert — pushes new objects to Airtable and updates fields that change in your warehouse.
Update — updates particular fields on existing objects in Airtable. It does not add new objects.
If you are using Upsert or Update mode, you will need to select a record matching field. Records can be matched from your source to Airtable workspace by id of the row or any unique fields in the table. You will have to type in your Airtable's field. Make sure the spelling and case are correct.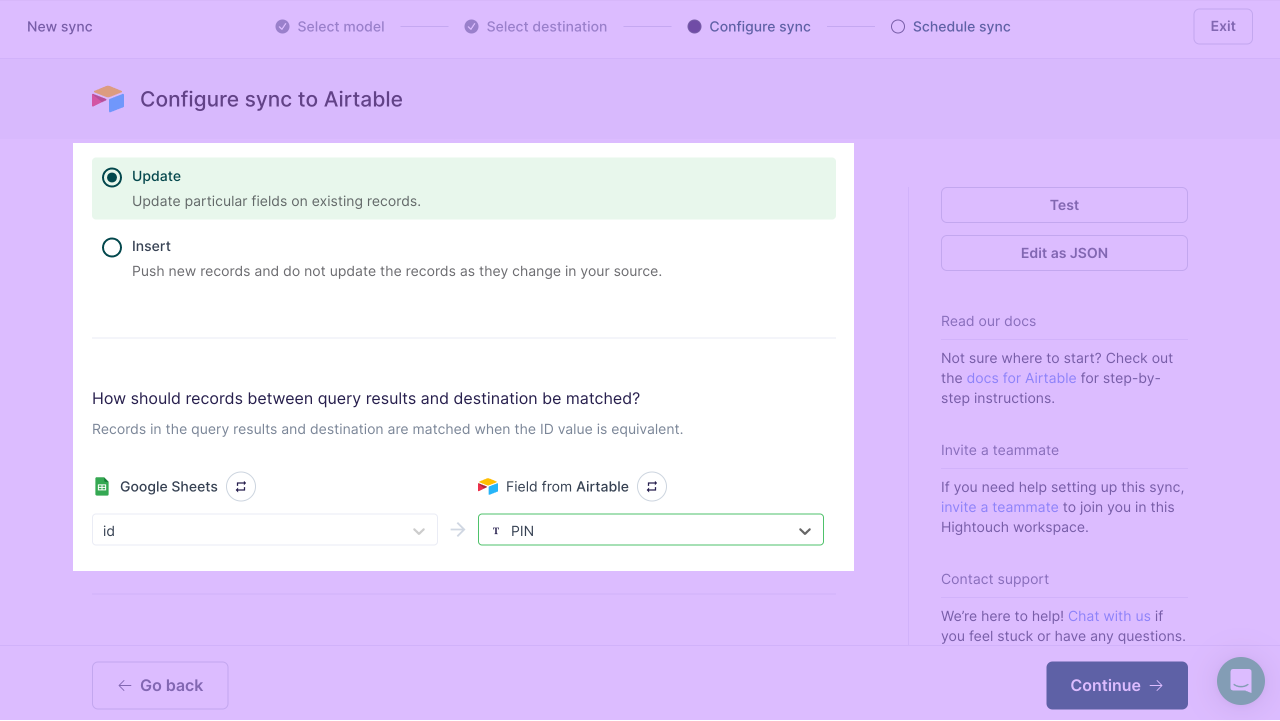 The record should be matched using a unique identifier, otherwise the intended records may not be updated properly.
You can sync columns from your source to any of your Airtable properties. The Airtable API will perform best-effort automatic data conversion from string values. Like the Recording Matching field, you will have to type out the exact field names.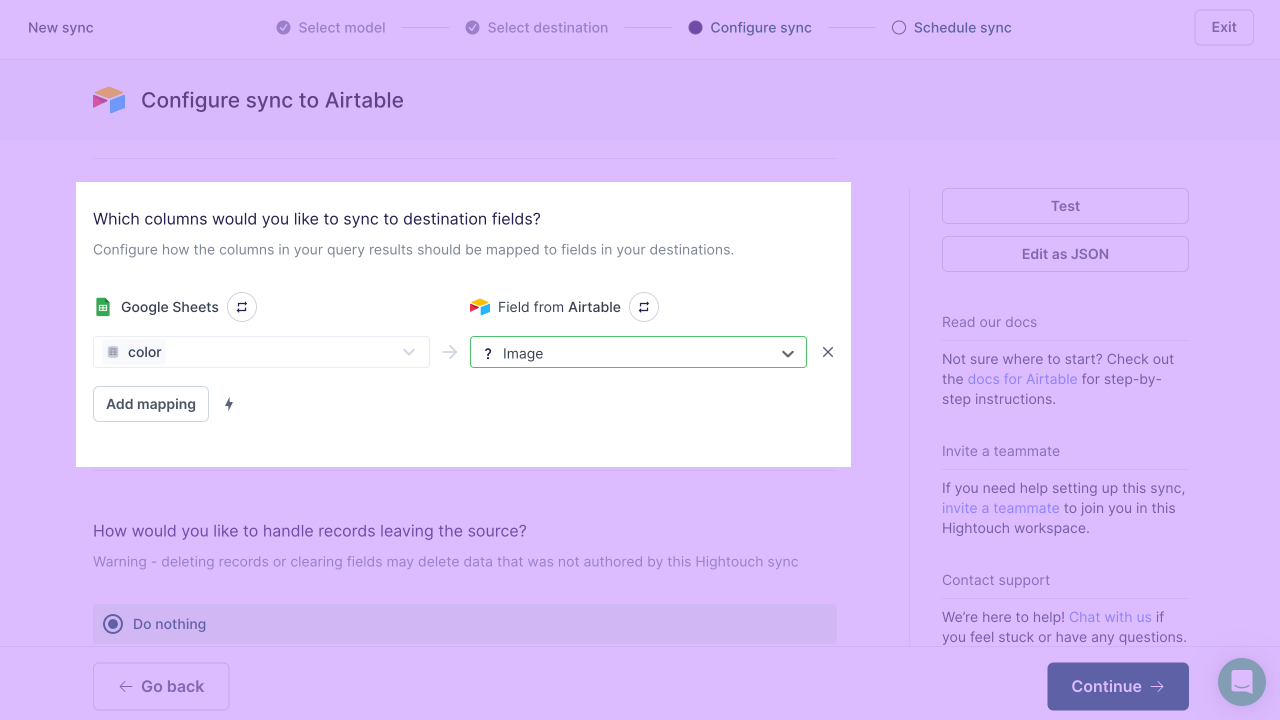 Our team is relentlessly focused on your success. We're ready to jump on a call to help unblock you.

Connection issues with your data warehouse?
Confusing API responses from destination systems?
Unsupported destination objects or modes?
Help with complex SQL queries?

If you see something that's missing from our app, let us know and we'll work with you to build it!

We want to hear your suggestions for new sources, destinations, and other features that would help you activate your data.