Sync data from SFTP to Facebook Conversions
Connect your data from SFTP to Facebook Conversions with Hightouch. No APIs, no months-long implementations, and no CSV files. Just your data synced forever.
Your favorite companies use Hightouch to sync data securely at scale.Our customers
Activate your data in 3 easy steps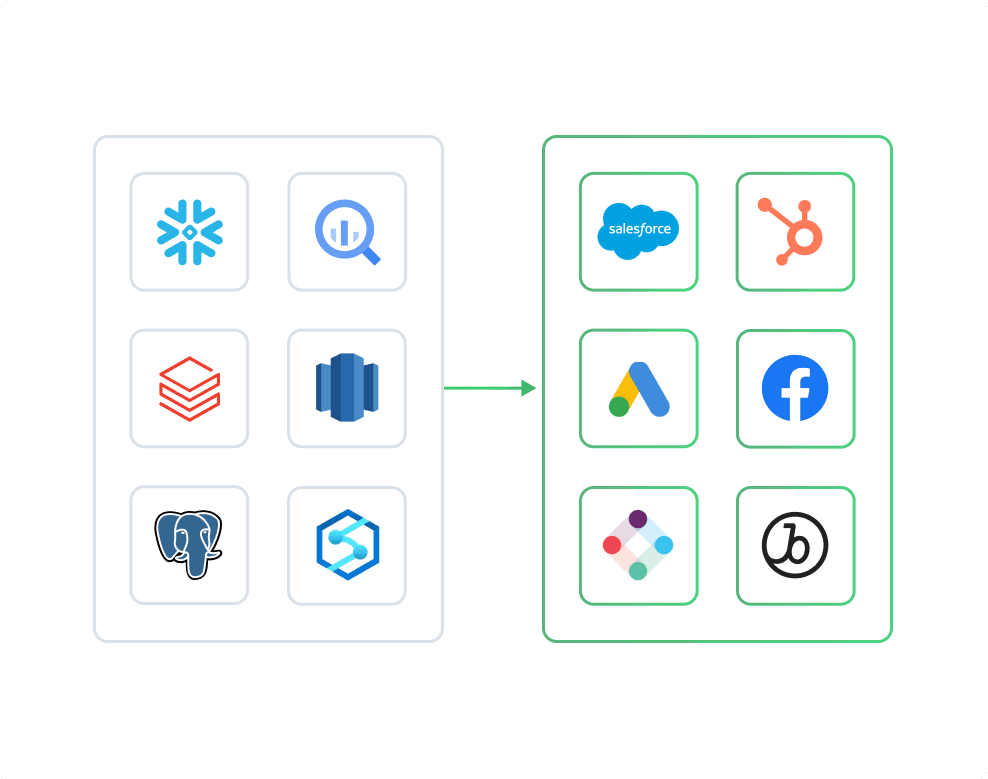 Use cases
Sync data from SFTP to Facebook Conversions in less than 5 minutes
Send events directly from your data warehouse to Facebook Pixel
Tune your measurement, optimization, and reporting processes with additional product data from the warehouse
What Facebook Conversions objects can you sync to?
Conversion Events

The Conversions API is designed to create a connection between an advertiser's marketing data (such as website events, app events and offline conversions) from an advertiser's server, website platform, mobile app, or CRM to Meta systems that optimize ad targeting, decrease cost per result and measure outcomes.
Other SFTP integrations
Other Facebook Conversions integrations
It takes less than 5 minutes to activate your data. Get started today.