Sync data from SFTP to HTTP Request
Connect your data from SFTP to HTTP Request with Hightouch. No APIs, no months-long implementations, and no CSV files. Just your data synced forever.
Your favorite companies use Hightouch to sync data securely at scale.Our customers
Activate your data in 3 easy steps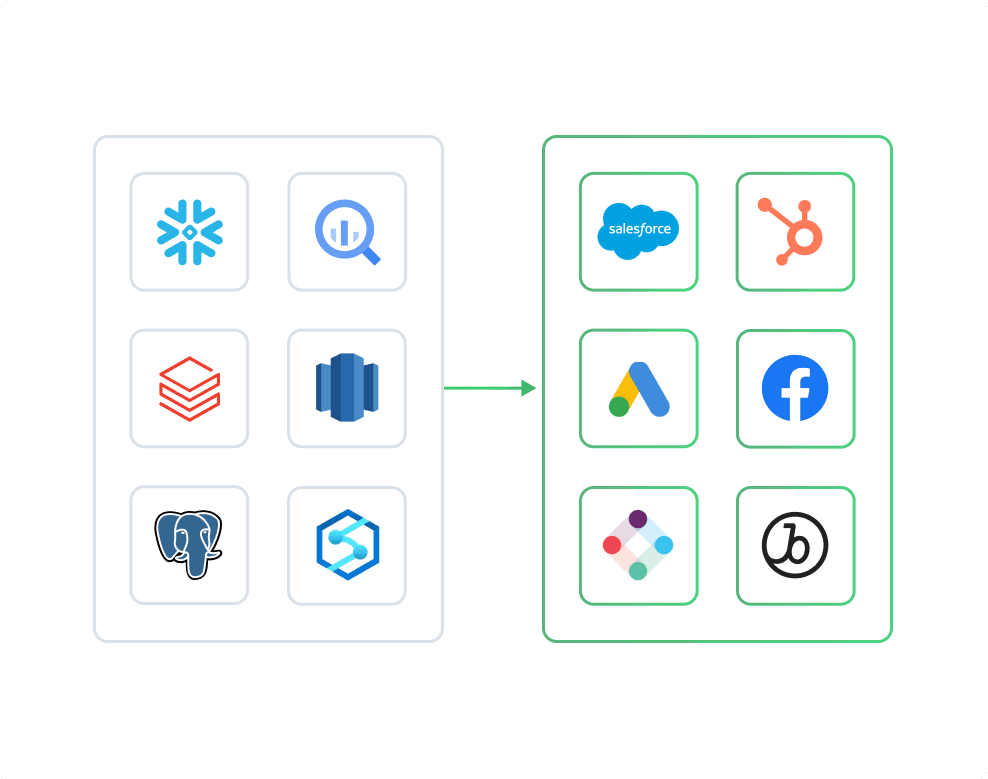 Use cases
Sync data from SFTP to HTTP Request in less than 5 minutes
Customize your payload using our JSON template builder, which supports variable injection, control flow, and loops. (XML payloads and URL encoded forms are also supported.)
Exercise precise control over rate limits, concurrency, and error handling behavior.
Specify different HTTP methods and URLs for each trigger (i.e., "row added", "row changed", "row removed").
Other SFTP integrations
Other HTTP Request integrations
It takes less than 5 minutes to activate your data. Get started today.