What's New at Hightouch (August 2022)
Catch up on all the latest Hightouch features, platform enhancements, and integrations released in August 2022.
Welcome to September! We're another month complete, so let's look at the great work the Hightouch team has been working on.
New Destinations

Box Destination: Export your data directly from your warehouse as a .json or .csv file and save it directly in Box.
Microsoft Dynamics 365 Destination: Power your Dynamics 365 applications with data directly from your warehouse.
ChartMogul Destination: Level up your product team with enriched data directly from your warehouse to build advanced customer profiles. Sync invoices and transactions to ChartMogul for real-time reporting.
Twitter CAPI Destination: Send conversion events defined in your warehouse directly to Twitter so you can reduce your customer acquisition costs and increase your return on ad spend. Read our docs for more information.
Destination Enhancements
Looker: Persistent Derived Tables: You'll no longer receive an error when you try to leverage Derived Looks to power your Highotuch models.
SFMC Advanced Mappings: Our Salesforce Marketing Cloud destination now supports advanced mappings such as templating, static values, variable values, and column values.
Stripe Quotes: Provide pricing estimates and quotes to your customers using the data in your warehouse before starting a subscription or billing an invoice in Stripe.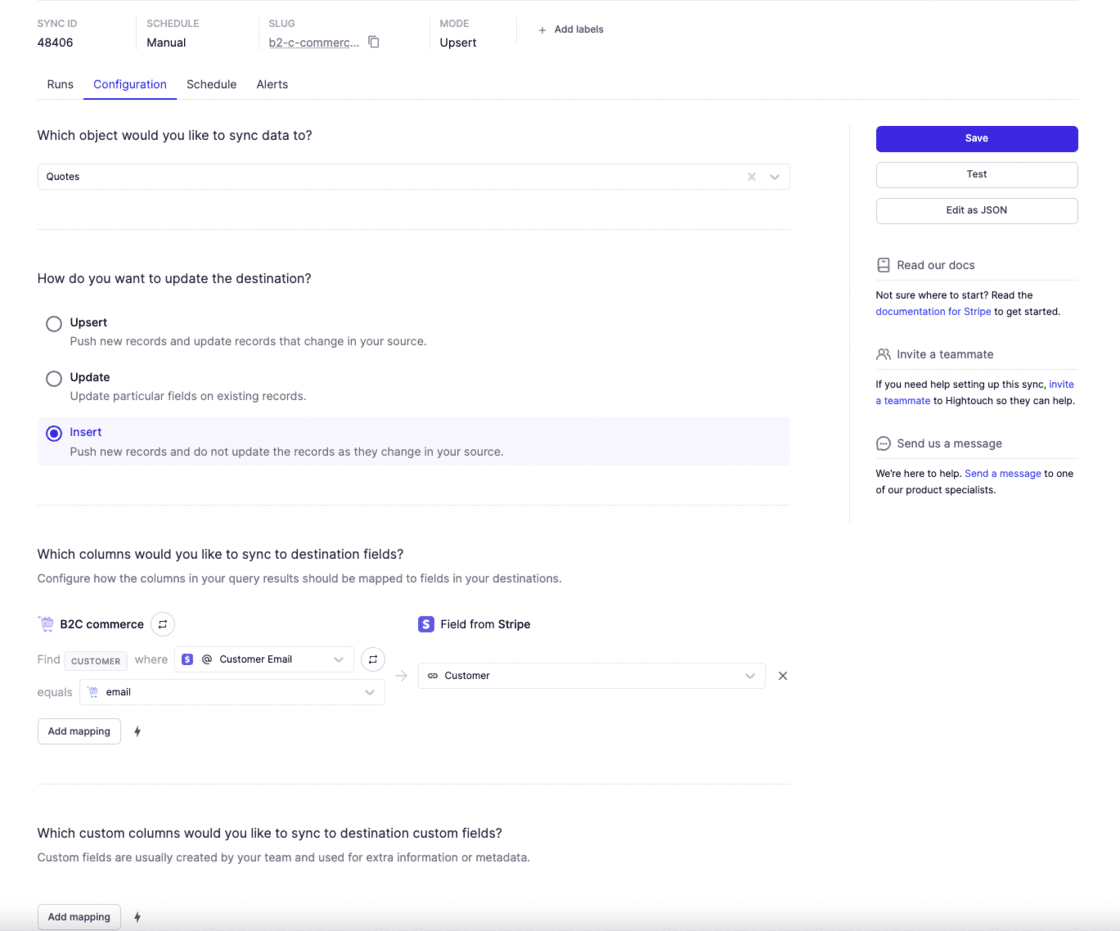 Query Optimizations for MySQL: You can now take advantage of LOAD DATA statements in your upsert queries in your syncs. This can be up to 20x faster than the default INSERT INTO queries.
Platform Enhancements
Sync Schedules: You no longer have to manually stop a sync after your marketing campaign ends. With sync schedules, you can optionally set a start/end date for all of your syncs.
dbt Exposures: Hightouch now supports natively supports dbt exposures giving you deeper visibility over your data lineage and clearer context over how data moves through your pipelines. You can automatically update your dbt repos and exposures to see where models are being used in your syncs.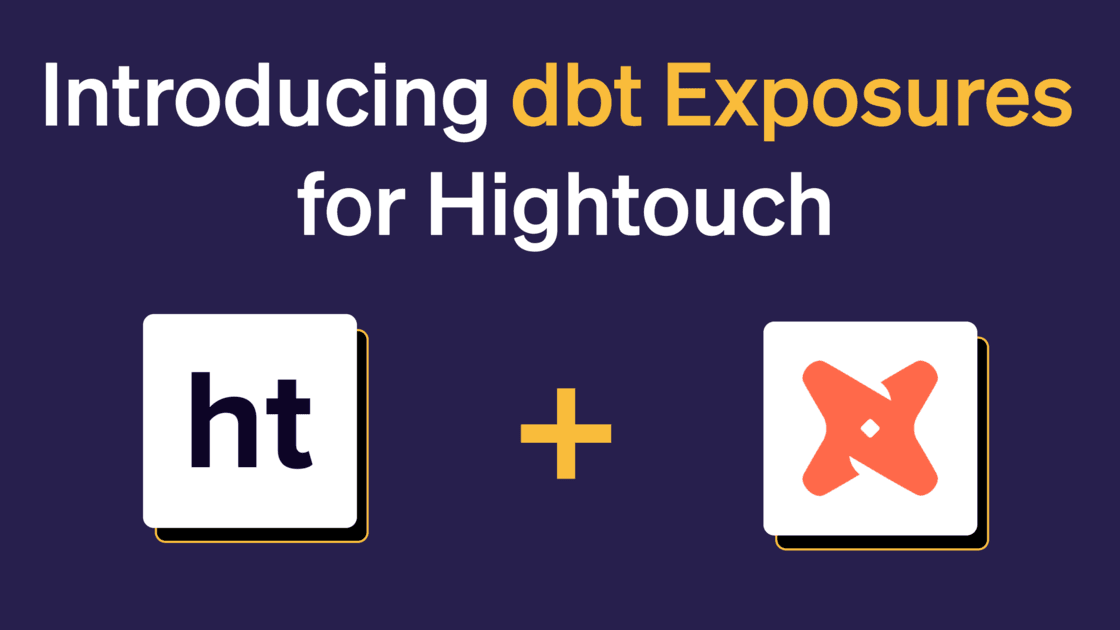 Custom Text for Redacted Columns: You can now add custom text to redacted columns.

dbt Exposures Enhancements: Users can now manually trigger a full resync and also specify a different git branch for their dbt exposures sync. You can also see the columns of the dbt model used.
In Case You Missed It…
Here are some great reads from August.
Power your Product Experiences with Hightouch: Did you know you can power in-app experiences with Reverse ETL and create a better customer experience?
I Got Tired of Dealing With Data Problems, so I Quit My Job and Joined Hightouch: Brian Kotlyar joined the Hightouch team as the VP of Marketing and Growth. Read about his journey to join Hightouch.
Driving Paid Media ROAS Through Audience Activation: Getting more out of your ad spend is everyone's dream. Find out two ways that you can achieve this easily using Hightouch.
Your Audience Builder Needs an Upgrade: If we said Related Models, does that mean anything to you? If it does, you know how challenging managing this data type is. But not anymore.
Announcing Our Solutions Partner Program: Learn how you can become a Hightouch solution partner and drive more value for your customers.