What's New at Hightouch (April 2022)
April is over and it's time to catch up on everything you missed. Check out our latest announcements, new integrations, latest features, product updates, and see what's coming up!
April has been a busy month for us. Not only did we make two huge announcements (more on that shortly), but we've been hard at work cranking out new features and building new integrations to continue on our mission of making Hightouch the most versatile and flexible Reverse ETL platform available on the market.
Workbase Acquisition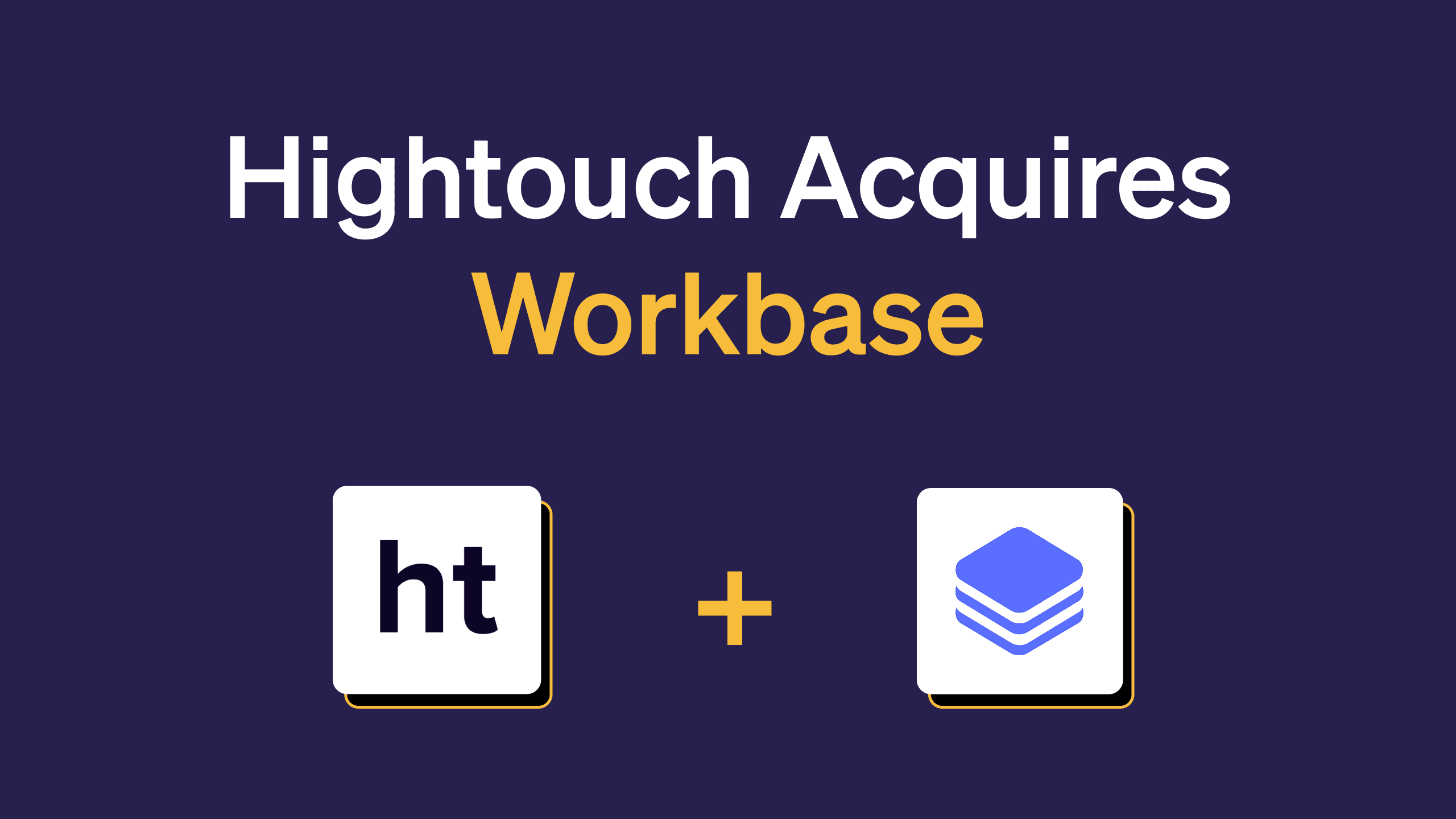 Up until recently, Hightouch has mainly been a data tool, but our mission is to empower business users and make data actionable to everyone. With this acquisition, we see a world where we can expand the capabilities of Hightouch to include
workflow automations
, giving you the flexibility to configure workflows directly in parallel with your data syncs. We strategically made this acquisition not only to expand upon our product but also to gain access to Workbases's expertise and technical depth. We're excited to welcome John Tan, Ed Parsons, and the rest of the Workbase family into our fold (
Read our full blog post
.)
Data Activation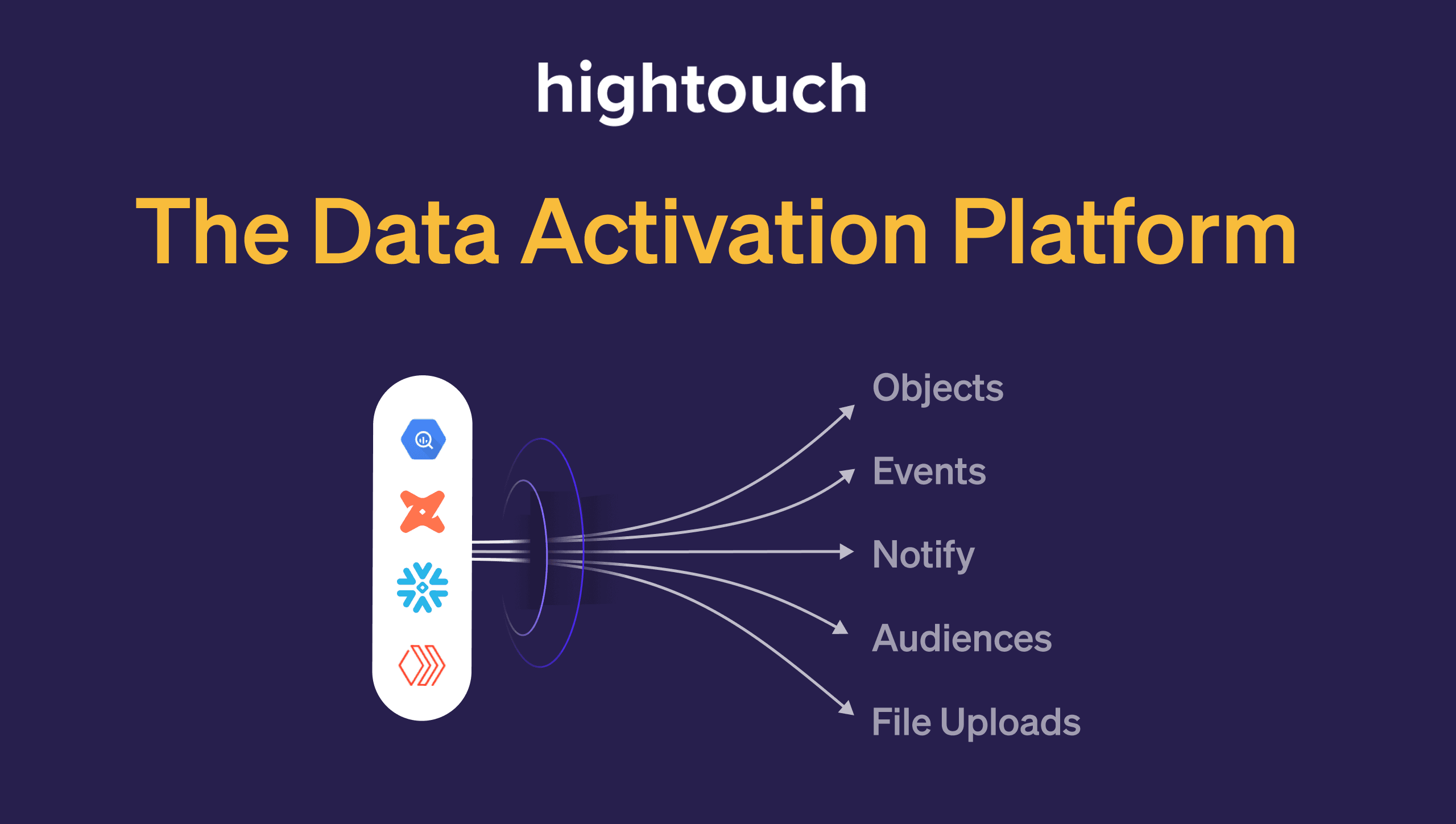 This month we created a new category and launched Data Activation. Over the past year and a half, our customers have continued to find more and more use cases for the Hightouch product, and our engineering team has worked tirelessly to fulfill these requests. Reverse ETL , as a term, is only meaningful to a select group of people. Today, nearly every Hightouch customer is using the platform to power Data Activation. We'll continue to use the term Reverse ETL to describe our core technology under the hood, but Data Activation embodies the complete scope of the variety of data problems that we solve (
Read our full blog post
.)
New Features/Product Updates
This month we've rolled out a ton of new features and product updates.
Multi-Region
Hightouch is officially available in the EU. You can now select EU-West-1 Ireland when creating a new workspace to better comply with data residency laws (Read our full blog post.)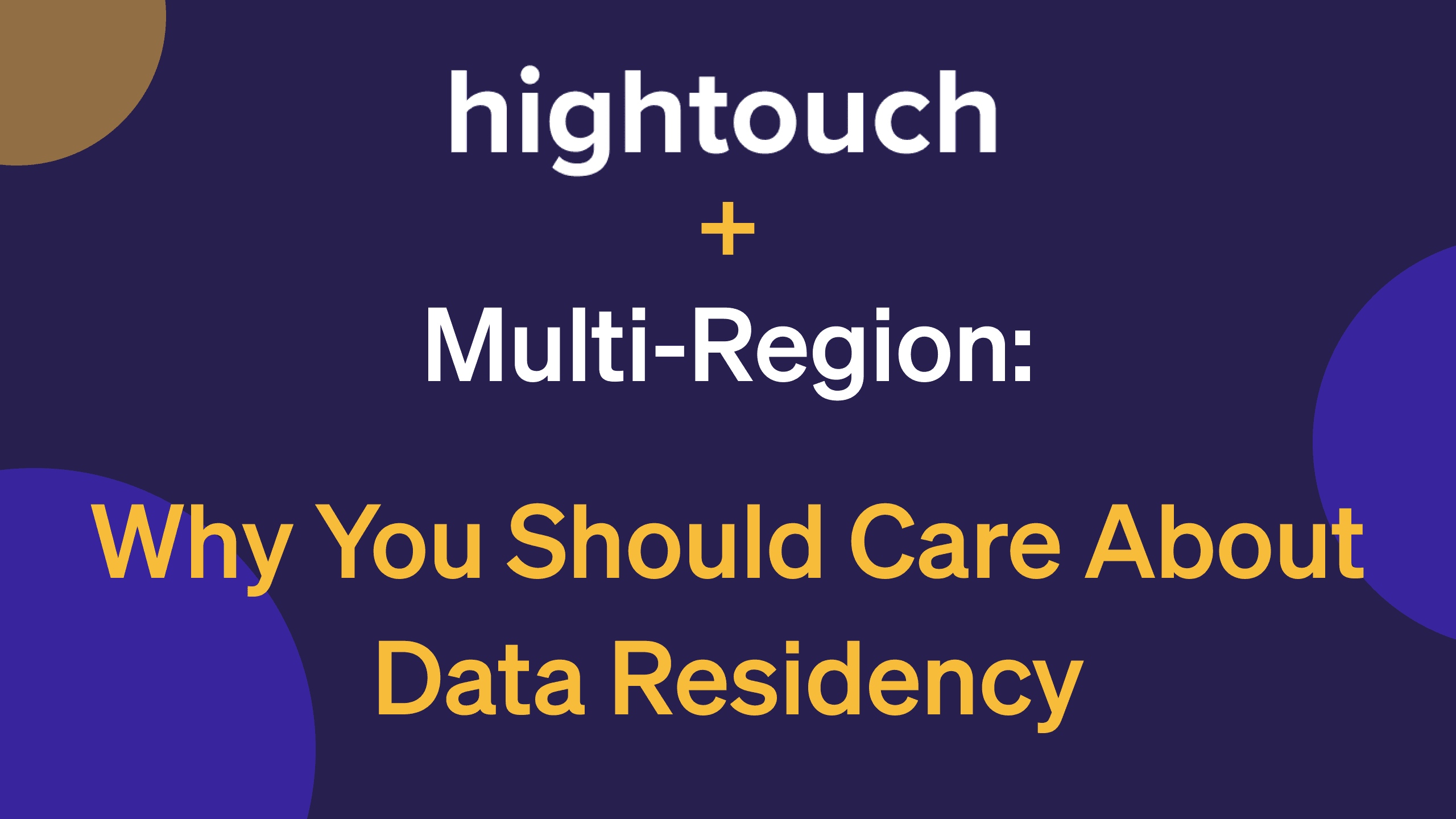 Hightouch Notify
With Hightouch Notify, you can stop checking dashboards and running daily reports, and instead send notifications directly to your users/channels in your favorite tools like Slack, Mattermost, or Microsoft Teams (Read our full blog post.)
Extended Sync History
Look deeper into your old sync history and see more than 50 sync runs to better your syncs and models.
New Interface to Delete Sources
We've pushed an improvement to surface all related syncs, models, and audiences you'll be removing when deleting a source. This action will permanently delete a source and all of its associated resources (models, audiences, and syncs.)
Live Debugger Improvements
We updated our Live Debugger so that it only shows the requests that affected selected rows. It's now even easier for you to debug your syncs.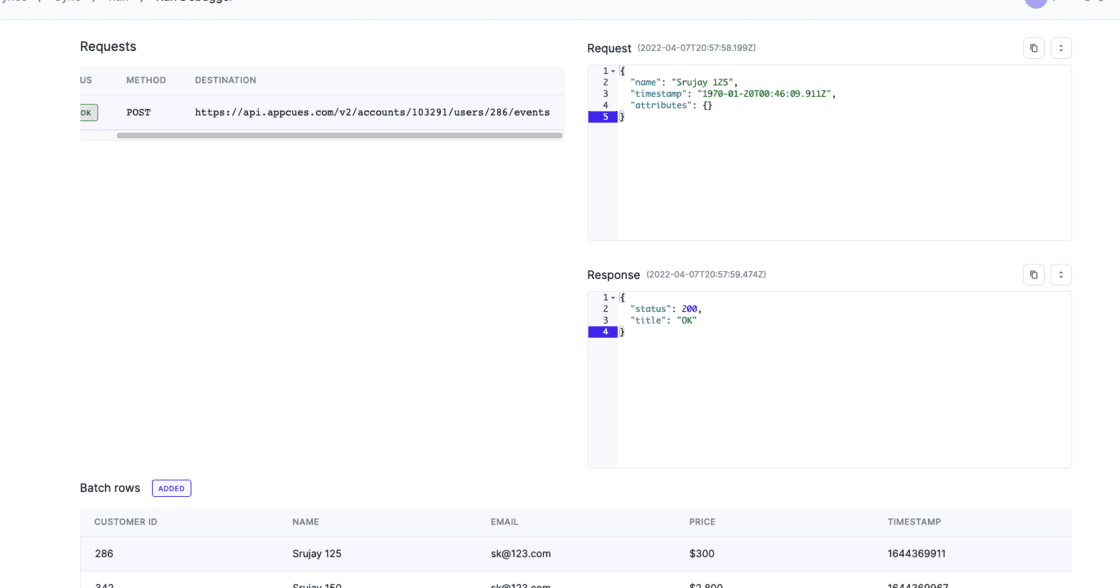 Hightouch Audiences for Databricks.
Hightouch Audiences is now available for Databricks, meaning that you can activate your data even faster.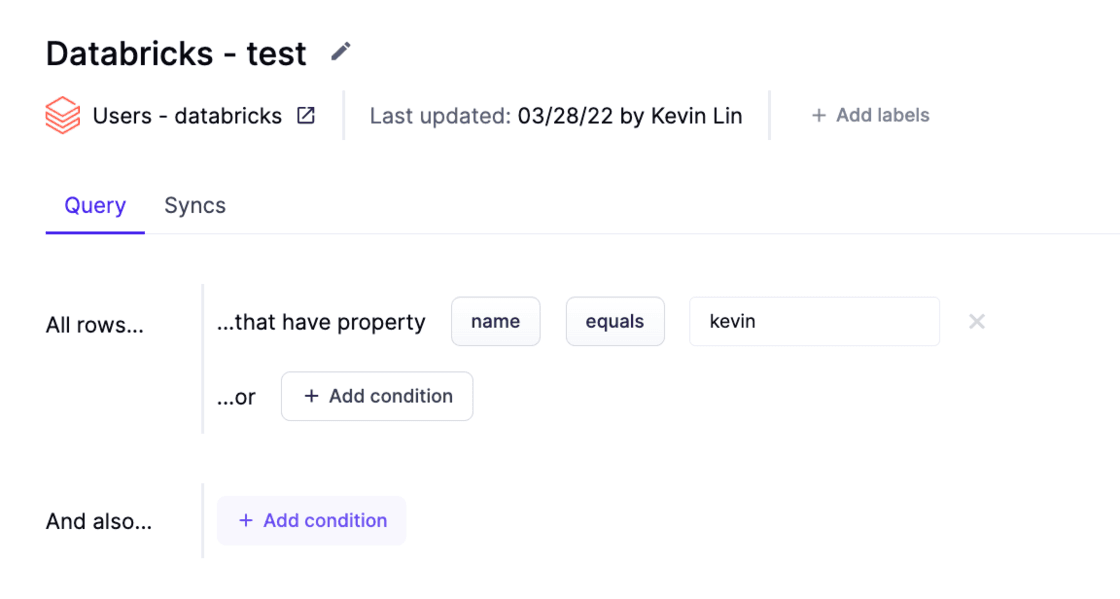 Advanced Mappings for More Integrations
You can now leverage advanced mappings such as templating, static values, variable values, and column values, in Pipedrive, Notion, Salesforce, Google Sheets, Mailchimp, and Hubspot.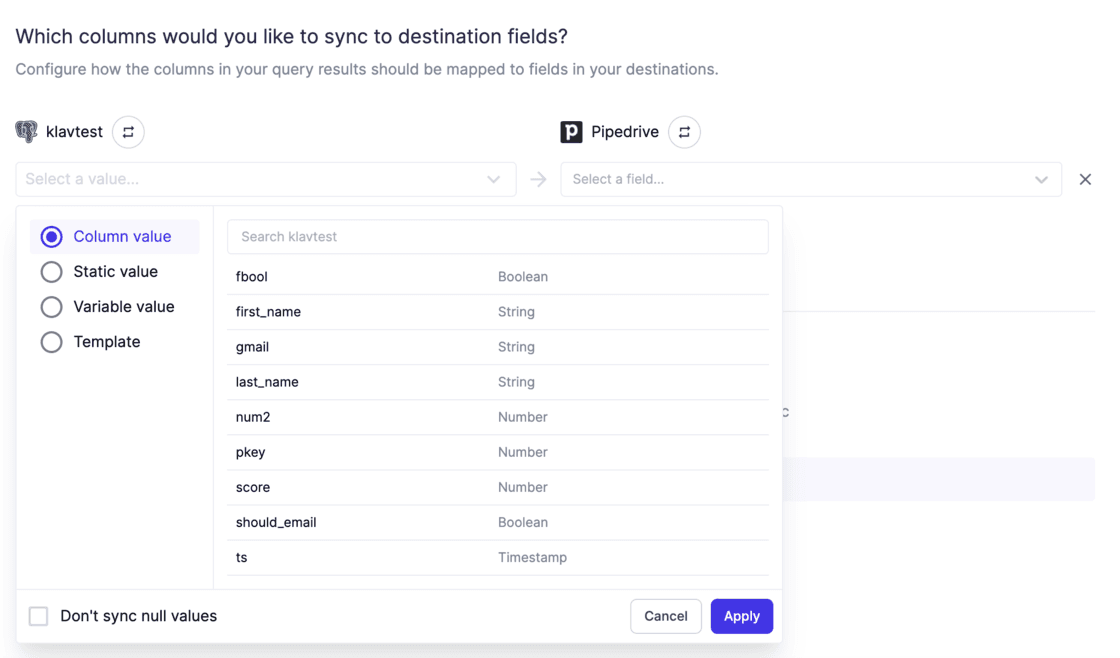 Snapshot Mode for Google Sheets
With this new snapshot mode for Google Sheets, you can automatically create a new sheet for every sync and send snapshots of your data. Keep in mind that Google Sheets supports a max number of 200 sheets within a workbook.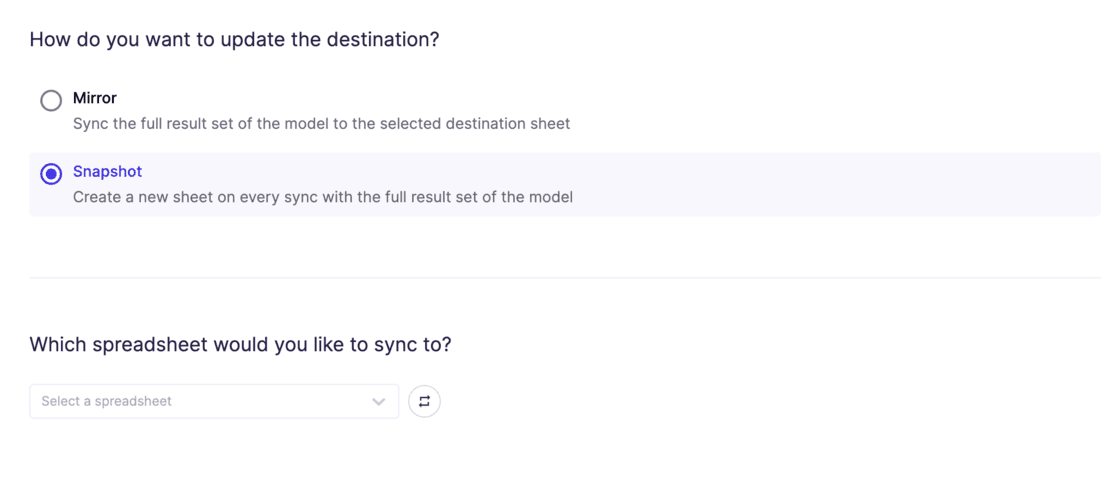 Braze Optimizations
We updated our Braze destination to better support nested objects and arrays of objects. This will result in lower data point costs when making changes to complex objects.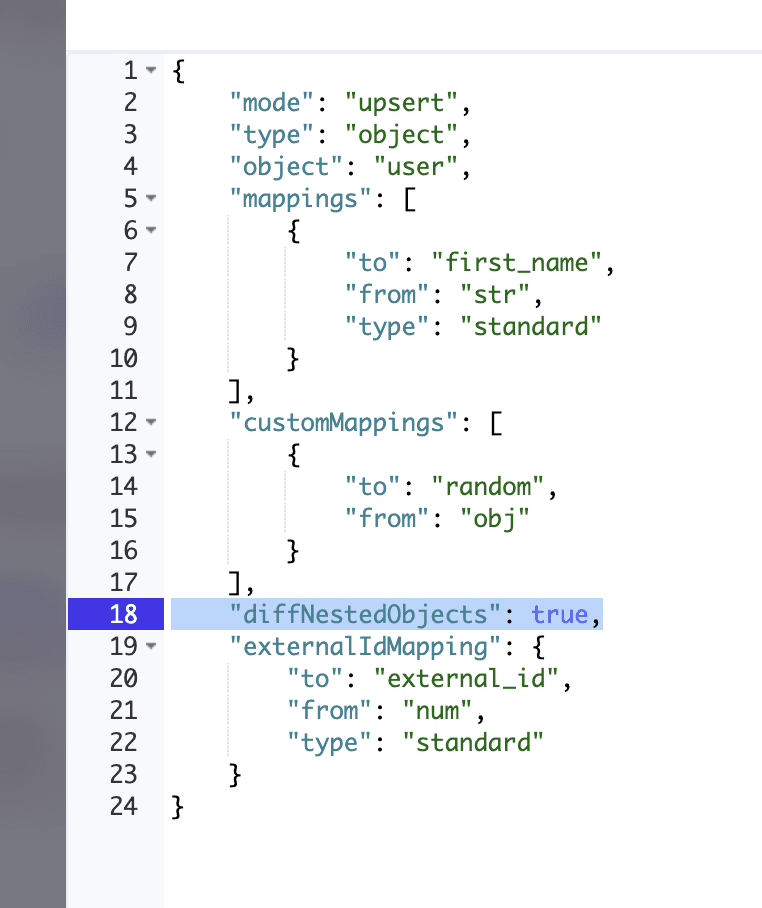 Klaviyo Lists
We now support Klaviyo lists. This means you can segment users in Hightouch using SQL or audiences to send them directly to Klaviyo as lists.
Updated Docs
We completely revamped our documentation, making them more detailed and easier to understand/navigate (Check out our new docs.)

New Integrations
SFTP Data Source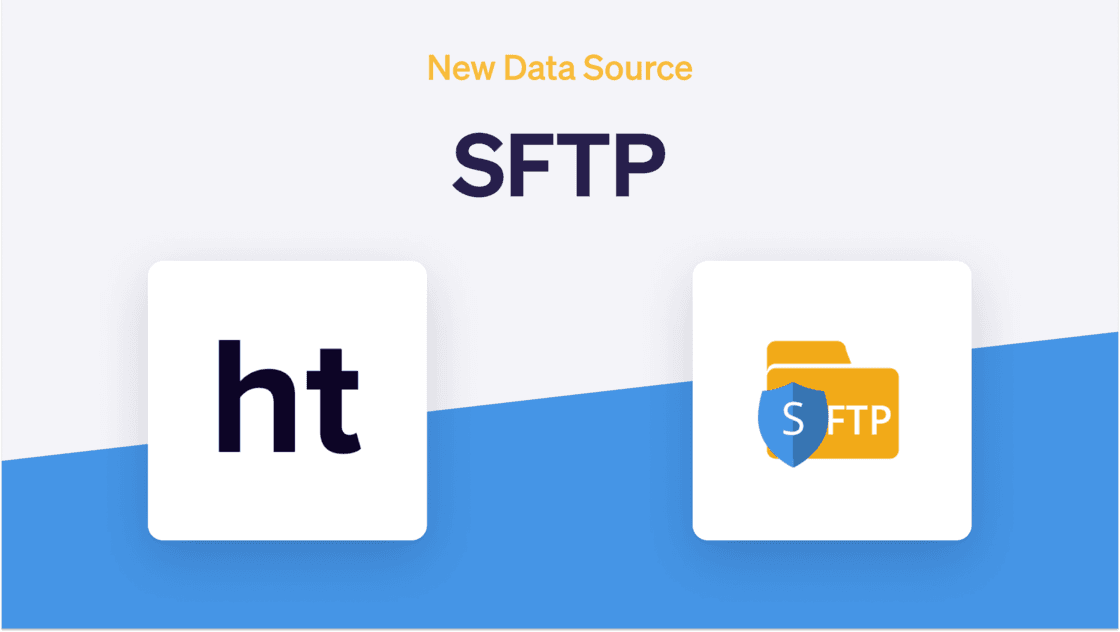 You can now use CSVs as your data source and take advantage of Hightouch's visibility, logging, and change data capture features to sync data to any of our destinations (
see our docs for more info
.)
Looker Data Source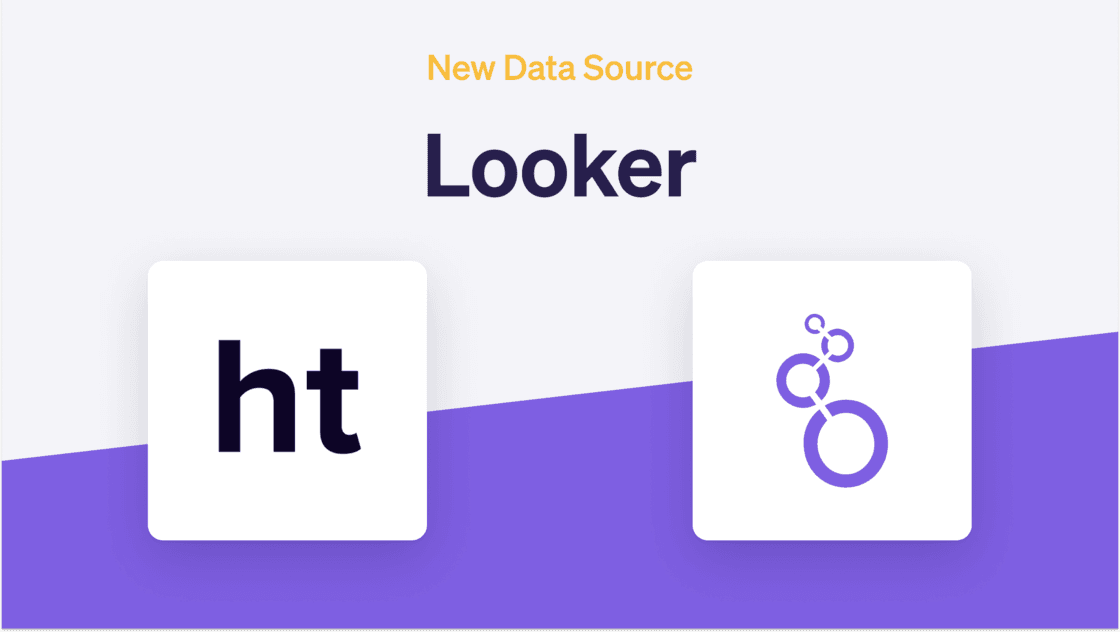 Leverage all of the work you've done in your BI tool and activate your data with Hightouch. You can now enable your users to select Looks to run on top of your source when creating a model (
see our docs for more info
.)
GCS Storage
Previously, we only supported SFTP and S3 as destinations for storage. Now you can store your CSV files directly in Google Cloud Storage (
see our docs for more info
.)
GA4 Destination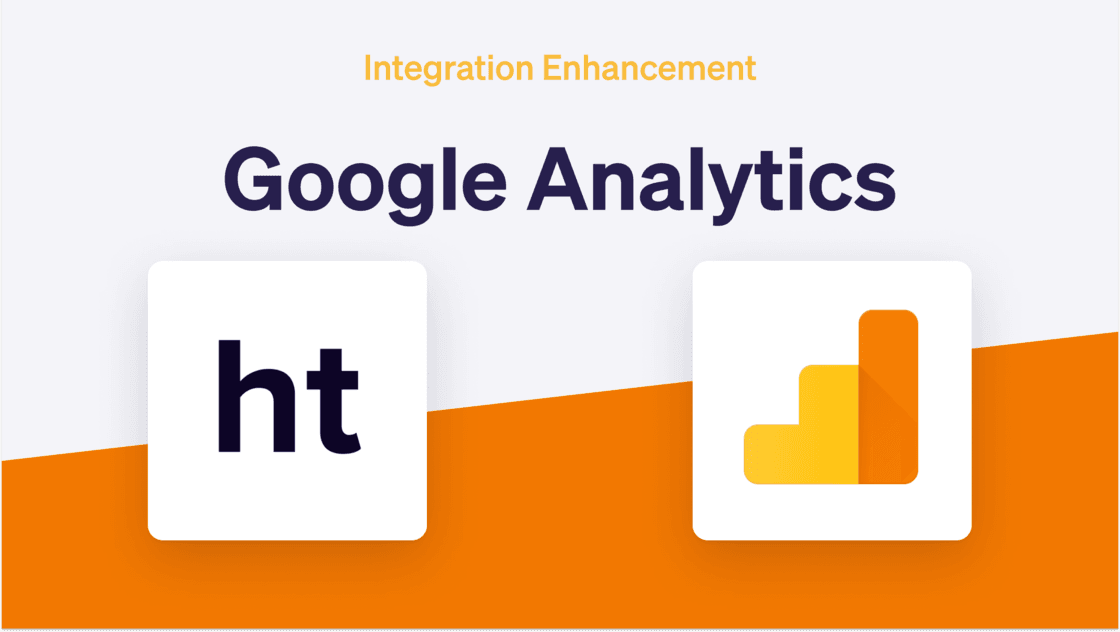 We've updated our Google Analytics destination to support GA4. We support Firebase and gtag.js events. You can now send events directly from the warehouse and leverage offline behavior data in GA4 (
see our docs for more info
.)
Microsoft Teams Destination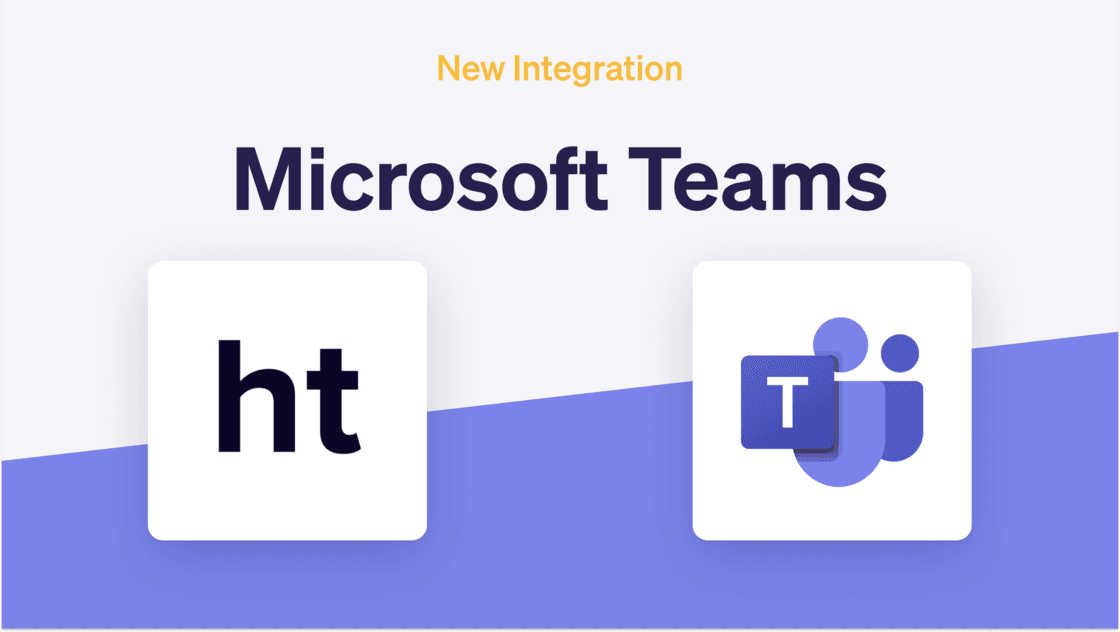 Microsoft Teams is now supported as a destination. You can customize notification content with data from your warehouse and send messages to any #channel or any @user (
see our docs for more info
.)
Beeswax Destination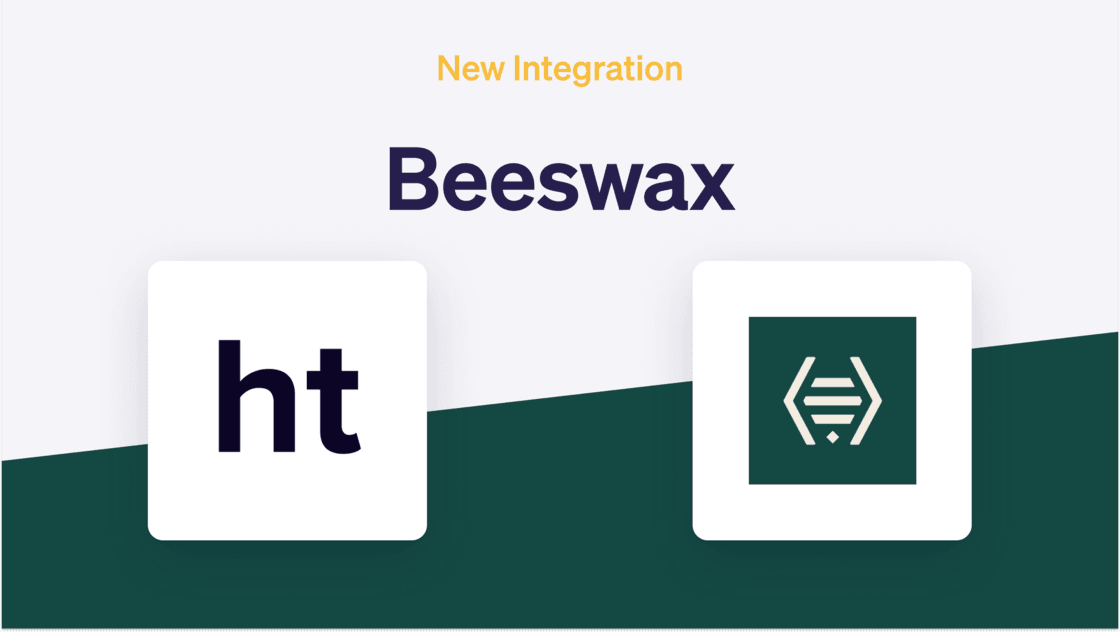 Beeswax is now available as a destination. Improve and optimize your marketing spend by updating your Beeswax Segments with fresh data from your warehouse (
see our docs for more info
.)
Launch Darkly
With our new Launch Darkly destination, you can create and update segments via Hightouch, whether it's through updating rules or syncing users. Tune your user's product experience in granular detail by managing Segments with Hightouch (
see our docs for more info
.)
Mattermost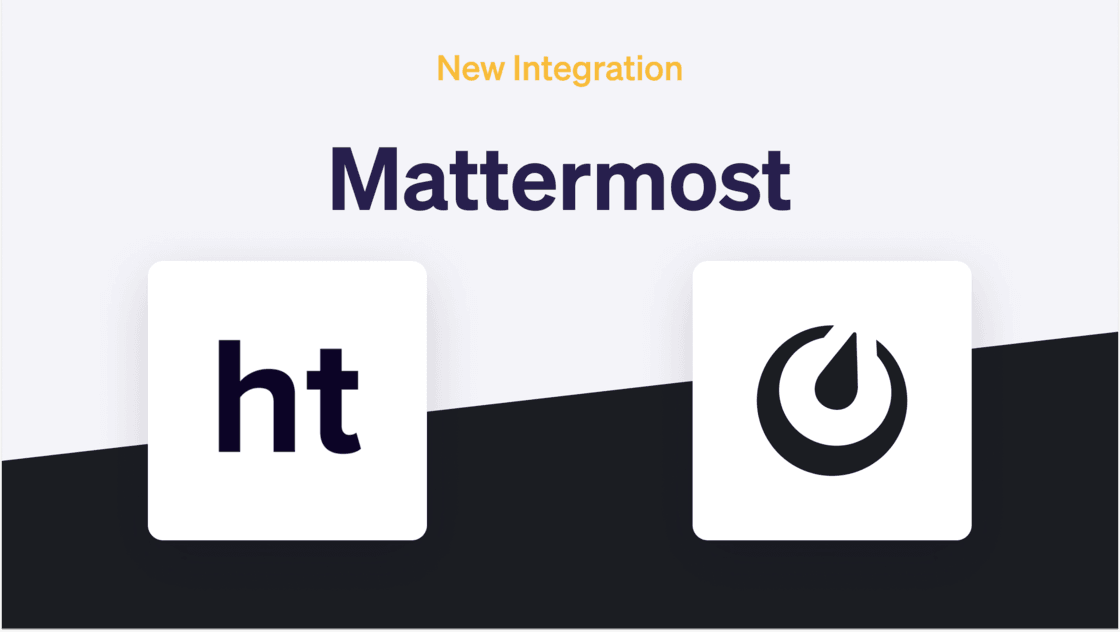 We built a new Mattermost integration so you can leverage Hightouch Notify to send messages and notifications based on the data in your warehouse to any #channel or any @user (
see our docs for more info
.)
CDPs are Dead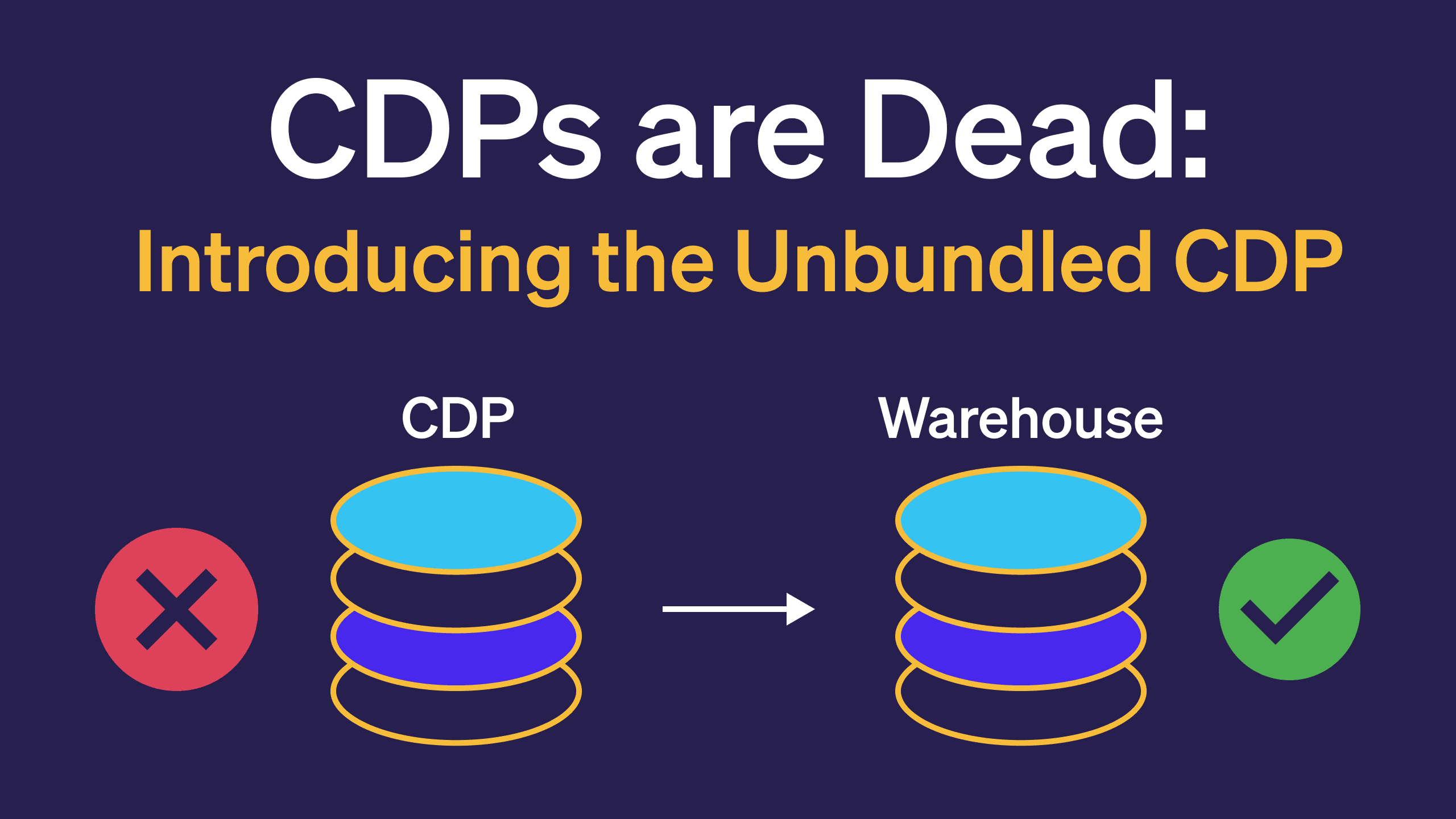 Customer Data Platforms (CDPs) as we know them are fundamentally broken. In the next few years, every CDP vendor (Segment, mParticle, Treasure Data, etc.) will either pivot their offering to an unbundled, warehouse-first offering or completely lose relevance in the market (Read our full blog post.)
How to Integrate with Third-Pary APIs
We know that integrating with third-party APIs can be tough, so we put together an all-encompassing guide just for you, so you can learn everything you need to know and get started today (
Read our full blog post
.)
The Data Tea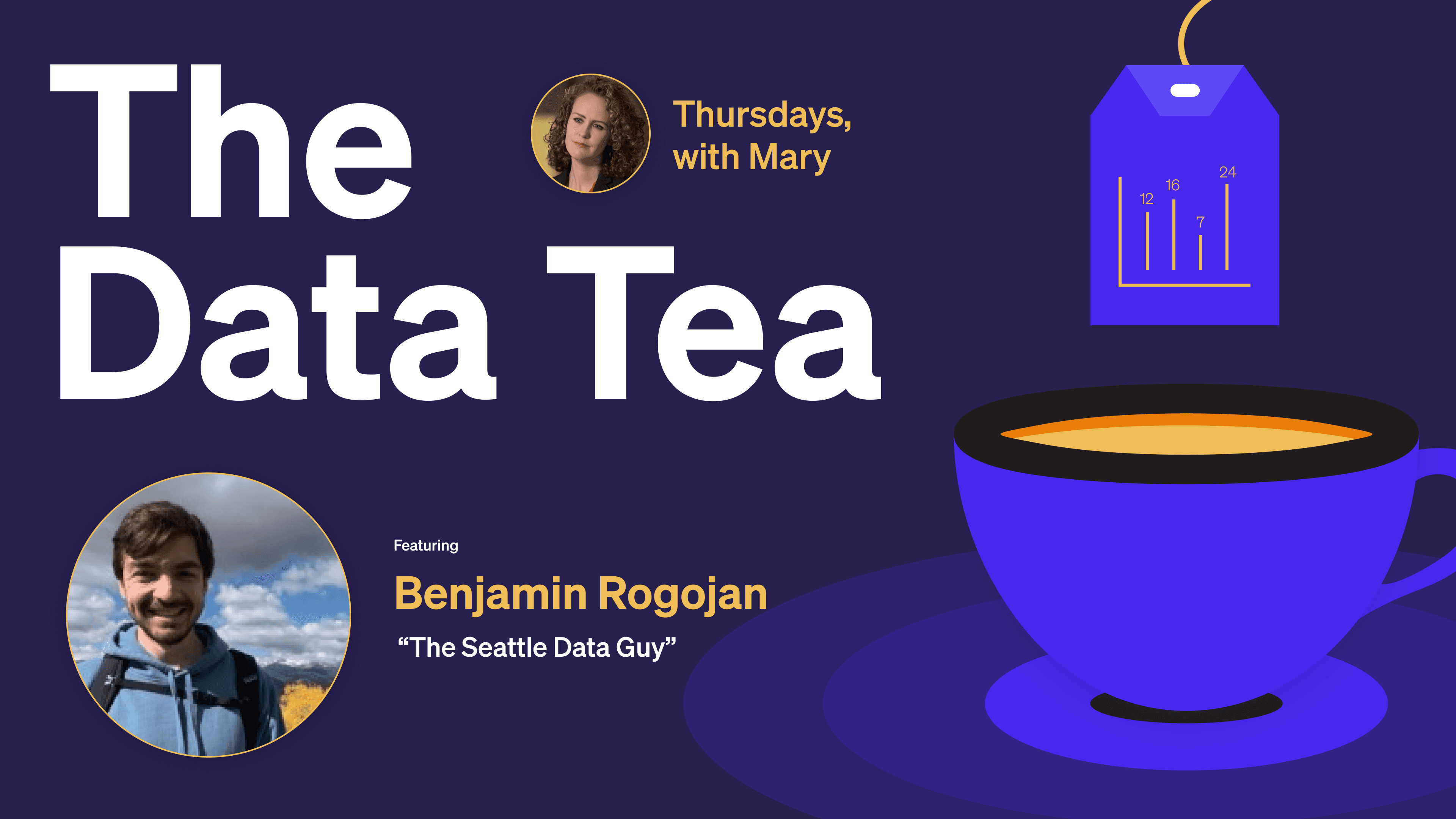 Catch our new Linkedin Live show on Thursdays with Mary MacCarthy where she interviews different people in tech and covers a wide range of different topics and technologies.
Customer Highlights
Discover how Lucid increased ROAS by 52%, lowered engineering time by 12.5 hours and increased new users by 37%.
Thanks to Hightouch, I no longer have to wake up on Saturdays and Sundays to upload manual CSV files. With Hightouch, we can trust that the same data that lives in our internal reports is the same data that is getting passed to our ad platforms.
Mallory Reese-Bagley
Senior Marketing Operations Manager
•
What's Coming Up
Webinar: How Lucid's Marketing Team Uses Data to Drive Growth
Learn how Lucid uses Snowflake, dbt, and Hightouch to create a unified view across their enterprise to make data-driven decisions, and improve marketing outcomes (Sign up to save your seat.)
Join Us
We're going to be at Snowflake Summit this year and Databricks Data & AI Summit, so make sure to stop by and meet our team.
In the meantime, check out our careers page because we're hiring!