What's New at Hightouch (March 2022)
See what's new with Hightouch in March 2022. Check out new features including Template Mappings, View SQL, new integrations, etc., and the latest news.
We've been hard at work over the past month adding new features and building out our product, so we thought we'd give you a brief update. We will be speaking at Data Council from March 23-24 so make sure to stop by and say hello if you are in Austin.
New Features
We were a little light on product features this month because we are in the process of finalizing a huge new product feature that is going to revolutionize the world of Reverse ETL and data activation.
View SQL:
We just rolled out a new feature for Hightouch Audiences. You can now view the SQL behind every audience. That way, you can fully understand the operations that Hightouch is performing on your behalf (and make sure we're doing what you want us to do for you!)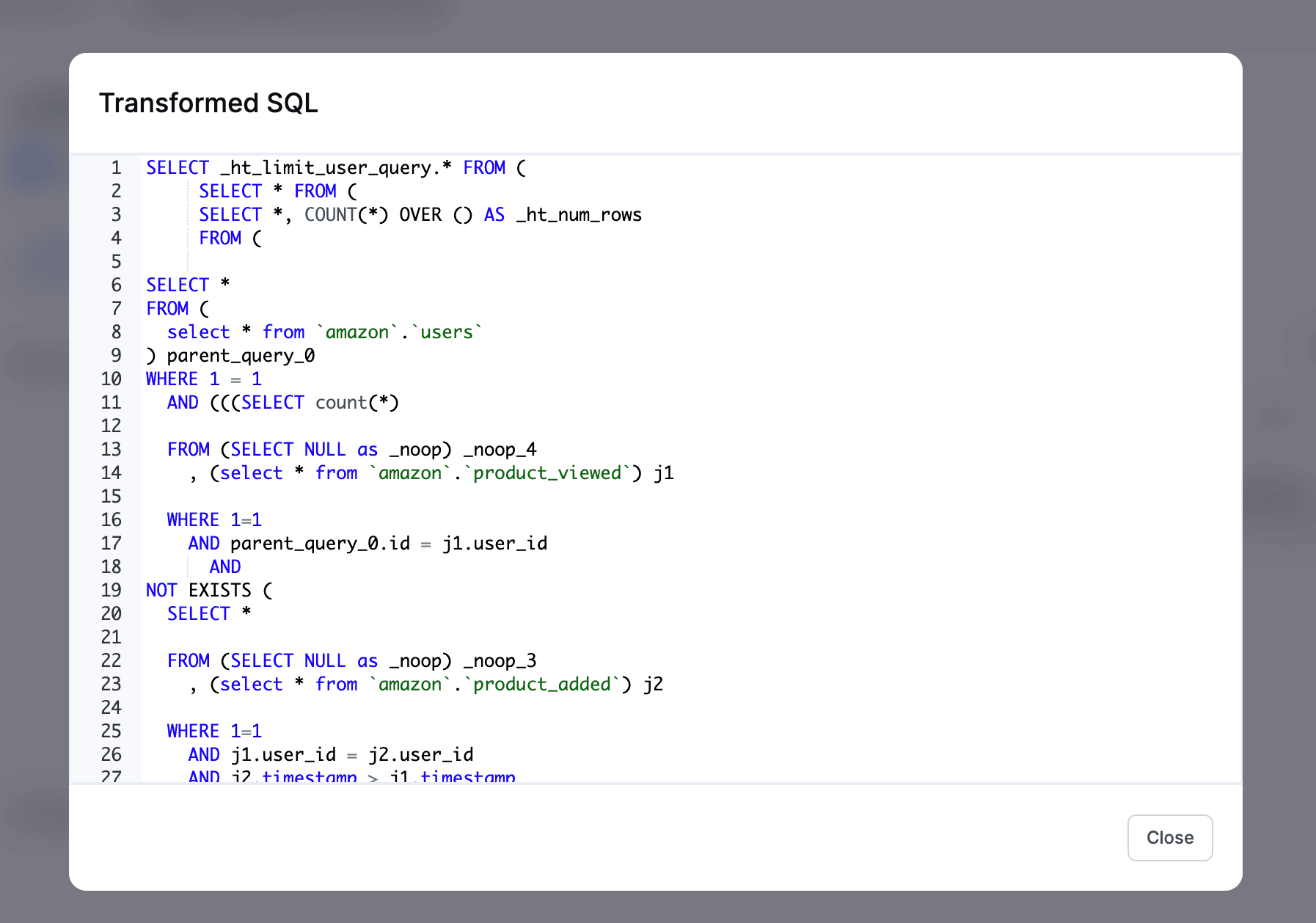 Template Mappings
With Template Mappings, you can now manipulate data directly in Hightouch using transformation functions. You are no longer forced to do data manipulation in your SQL queries and models. With Template Mappings you can apply LiquidJS to your data columns, enabling all sorts of super-easy transformation, validation, or hashing features. Instead of just a simple dropdown to select data columns, you'll see the following box, which includes super flexible manipulations.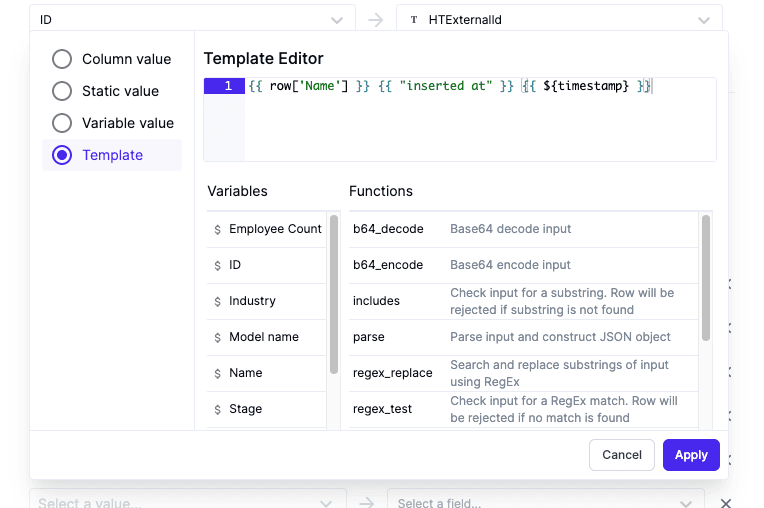 Currently, Template Mappings only supports the following destinations:
Airtable

Google Sheets

Appcues

Attio

Freshsales

Front

Gainsight

Linkedin

Salesforce

Pardot

Pendo

Posthog

Servicenow

Snapchat

Webflow
However, we are working hard to implement this feature across all of our integrations.
New Integrations

We've also been hard at work building out new integrations to continue in our efforts in offering the most integrations and creating the most versatile Reverse ETL platform available.
Pedram's Community Newsletter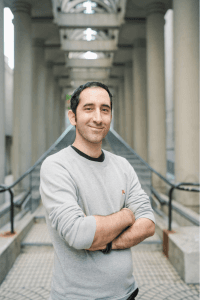 Pedram, our resident data expert and Head of Data, launched a newsletter specifically for data practitioners. It's completely editorially independent from Hightouch. In it, he focuses on bringing you relevant, topical advice on practical matters that data people can relate to you. If you're interested in seeing what he has to say, you can subscribe to Data Columns and check out the previous two editions.
Unbundling the CDP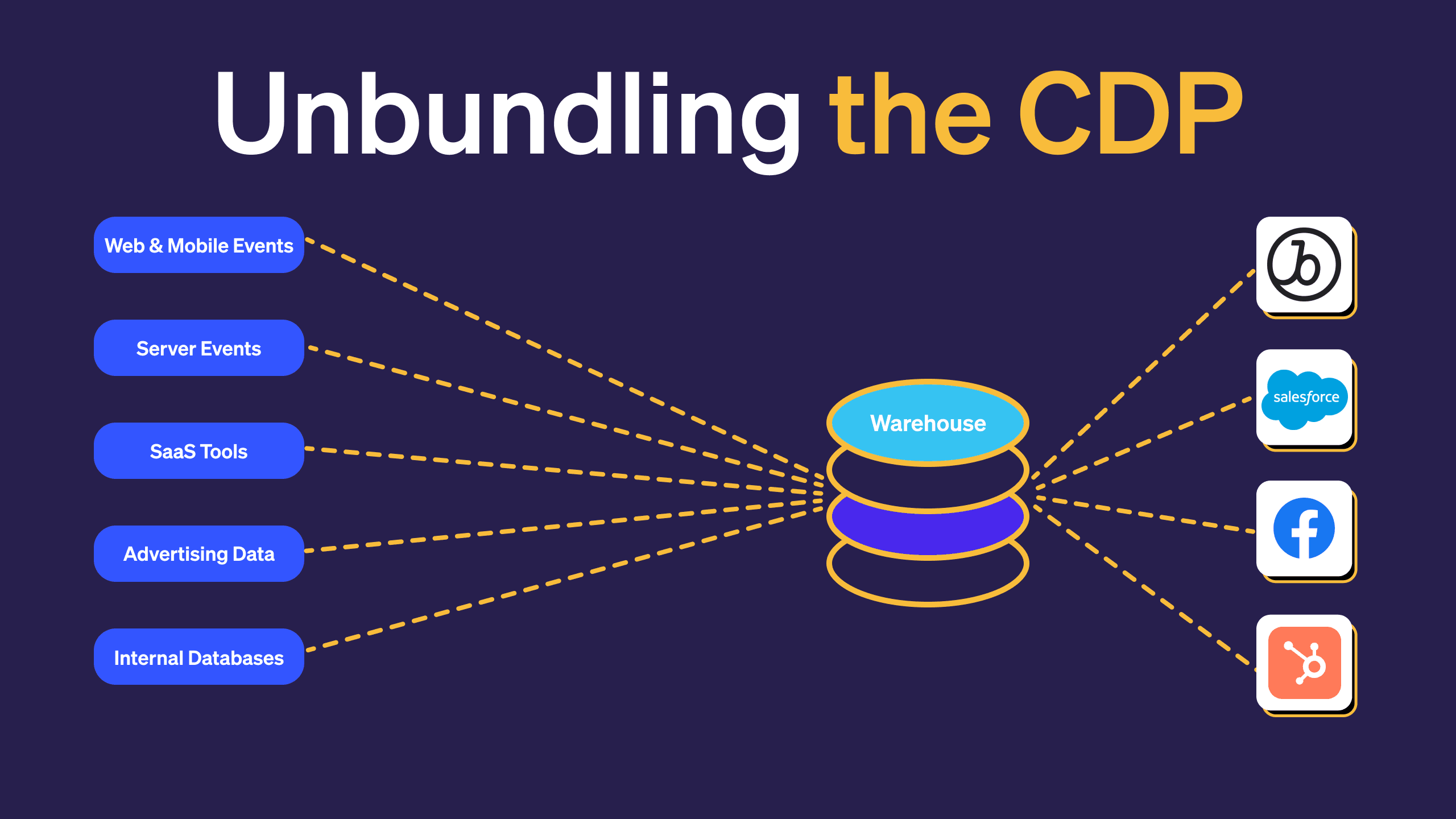 There are a lot of components to a conventional CDP and even after a successful implementation, there are still many problems. Fortunately, Lee Hammond, our foremost Product Evangelist, was willing to share the lessons he's learned working in Martech over the past 10 years at companies like Universal Music Group to show how you can build an
unbundled CDP
on top of your warehouse.
The Implementation Free CDP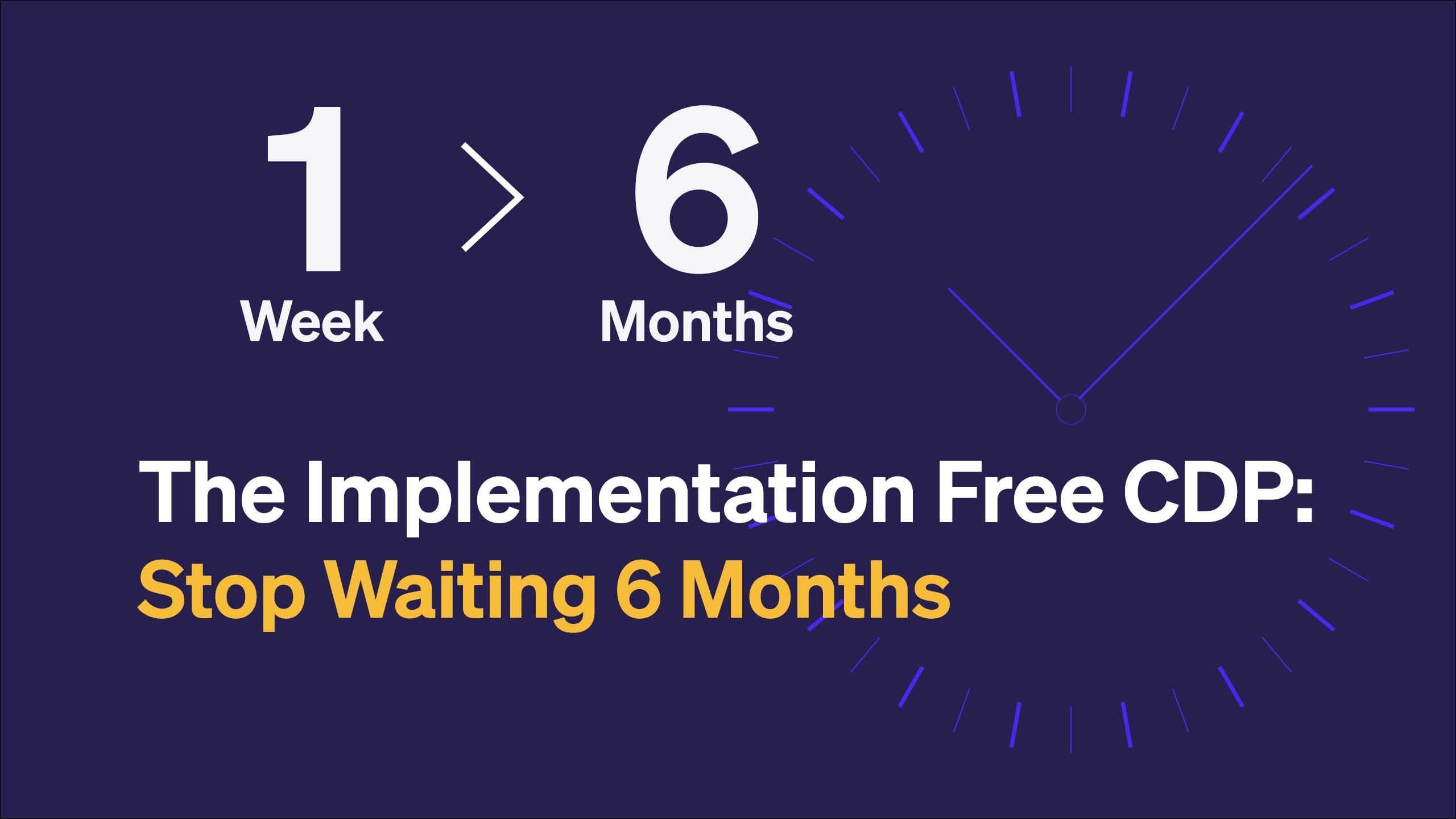 There's a lot of discussion around CDPs as every vendor in Martech tries to sell the promise of a single unified customer profile. How long are you willing to wait to implement a CDP though? The average implementation time is usually around six months. Read Lee Hammond's latest blog post to learn how you can accelerate time-to-value with an
unbundled CDP approach
.
Observability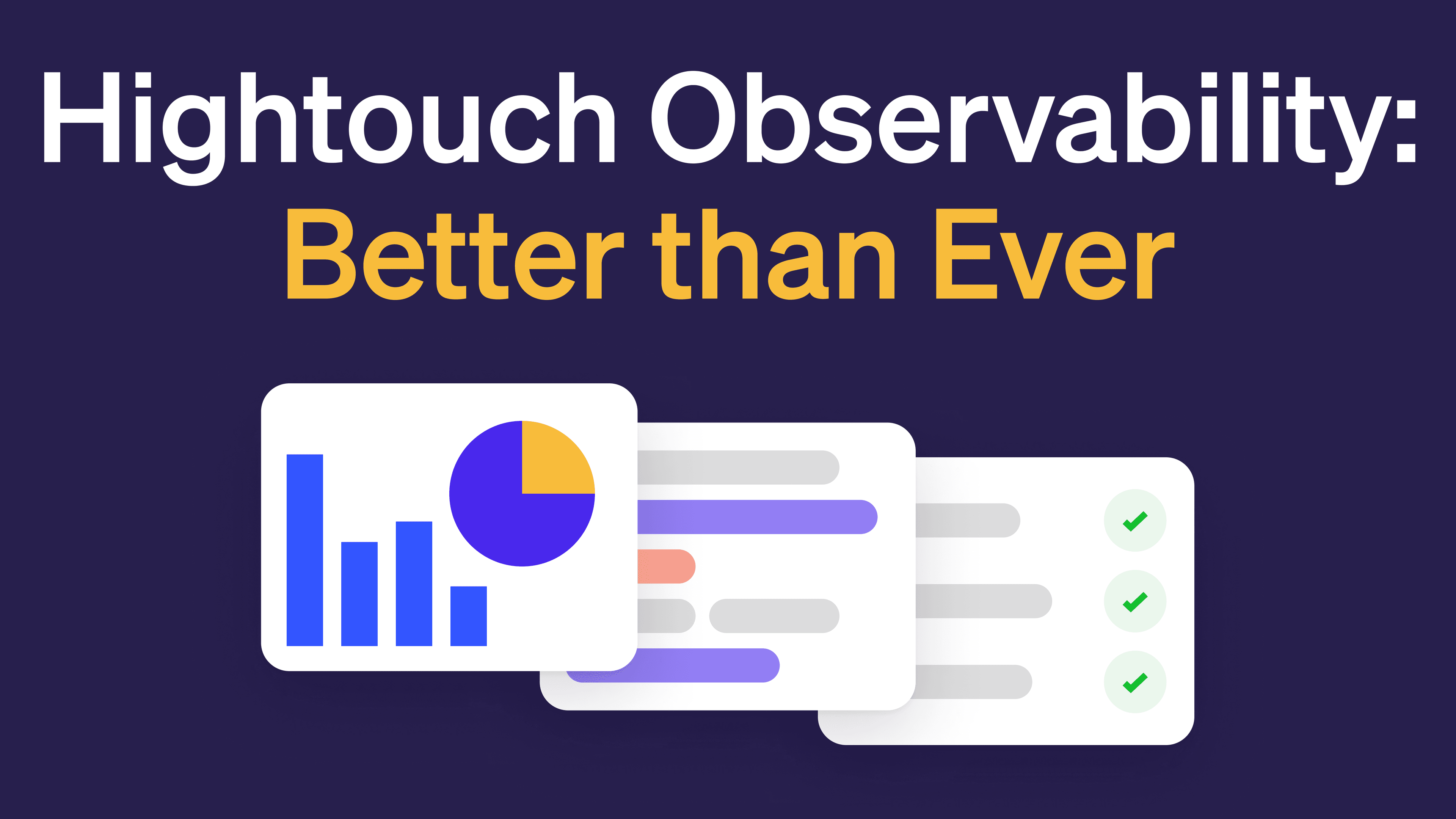 It's been over a year since we announced our live debugger and we've added a lot of features since then. It's never been easier to view row-level and sync-level errors. Check out our latest blog post on
observability
to learn why no other Reverse ETL platform compares to Hightouch.
Customer Highlight
As one of the largest comparison services companies in Australia, multi-channel touchpoints are crucial to Compare Club's success.
Moving data out of Snowflake was challenging and time-consuming. The adoption of Hightouch has also lowered engineering time from weeks to minutes and increased the revenue generated per lead and lower the CPL in Facebook. Using Hightouch, Compare Club has lowered the cost of customer enquiries by as much as 9.5% for some segments.
We were worried about the implementation time moving from Salesforce Marketing Cloud to Braze, but with Hightouch it was a breeze. If we didn't have an easy tool like Hightouch to get started, Braze would not have been approved.
Ryan Newsome
Head of Data and Analytics
•
New hires
We've been hiring like crazy over the last few months and still have many more roles to fill on our Careers Page. Recently, we hired our first VP of sales, Prakash Durgani. He has 20+ years of experience in technology leading Sales and go-to-market teams across companies like Segment, Sourcegraph, Opower, etc.