Third Party Data Isn't Dead. Introducing Match Booster.
Hightouch now brings together the power of first party data with trusted data from the world's top data providers to maximize ROAS - without 3rd party cookies.
Introduction
We are in the midst of a scary moment for the marketing industry. Google's decision to make third party cookies disappear by the end of 2024 seems like the final nail in the coffin of a technology that helped build what is now a $600 billion dollar digital advertising industry. Brands and publishers have scrambled to find replacements in their first party data amid calls that 'third party data is dead.' I think people are right to be scared, but that they're taking the wrong approach. Marketers are making the mistake of conflating 'third party cookies' with 'third party data.' There is a new powerful trend emerging that offers a path to a post-cookie future that is not only secure and compliant, but also performs even better than the old way of doing things. It's called data sharing and enrichment and it's built on top of the data warehouse.
Data sharing and enrichment are a new set of capabilities that are unique to the modern data warehouse. These reference architectures allow organizations to unify first, second, and third-party data in a way that is transparent, controllable and easy to use for ad targeting, audience building, and reporting. It's a transformative evolution of traditional cookies that is more performant, transparent, and controllable.
To demonstrate this power, Hightouch is announcing a new product called Match Booster. It's our first of several products dedicated to adTech, built on top of the data warehouse. It helps organizations better match their first-party audiences with profiles in advertising platforms by securely enriching them with identifiers sourced from trusted third-party sources. Because Match Booster is warehouse-native, sensitive data never leaves a customer's infrastructure, and marketers get direct access to the valuable information in their organization's source of truth.
Our vision for Match Booster is grounded in our prediction that the modern data warehouse will eat adTech. It's the first of many future product releases that transform the data warehouse far beyond an actionable data store. The data warehouse is the new center of gravity for marTech and adTech alike, and we couldn't be more excited about it.
The Race To Replace Cookies
A 23-year-old Netscape engineer "invented" cookies in 1994 so browsers could persist user data. While cookies have become opaque in the following three decades, cookies – in particular 3rd party cookies – serve three simple purposes: (1) identify a user via their device, (2) track which web pages the user visits, and (3) enable this data to be shared among vendors.
This functionality has made third-party cookies the foundation of the global digital advertising industry. However, due to growing concern over online privacy and data protection, major web browsers such as Firefox and Safari have moved to block them by default. The most significant change is looming as Google plans to phase out third-party cookies by 2024. This is a massive change, and organizations are scrambling to reinvent their approach to advertising to account for it.
Advertisers today have an opportunity to restore consumer trust by establishing strong first-party relationships and investing in technology that focuses on transparency and control.
Lee Hammond
Marketing Data Stack Leader
•
Hakkoda
While the form of 3rd party cookies are disappearing, it's likely the function they served is still needed – at least for targeted ads. Every publisher still needs to "identify" their visitors; every company needs to "track" their customers; and the industry needs an ethical protocol to "share" data.
The key to this reinvention is gathering first-party data from consenting users and activating it securely and competently. If brands and publishers can solve this challenge, they can continue to deliver personalized marketing on their own properties as well as across channels without relying on third-party cookies. For most brands, the logical place to store and organize their customer data is the data warehouse. Hightouch helps them activate this rich data set from the warehouse into all of their business applications.
That said, no matter how much you invest in collecting and organizing first-party data, advertisers often find themselves missing critical attributes in their data to fill the gap of 3rd party cookies. For example, a publisher might be tracking which articles their subscribers read but have no idea what recent purchase categories they're interested in. Or a B2B marketer building audiences in social platforms knows their audience uses Instagram but don't have the right personal email addresses to identify them. All of these instances require you to look outside of the four walls of your business to second and third-party data sources to round out your customer data picture. And here's our thesis: with the demise of 3rd party cookies, their function is going to be decoupled across multiple parties, each of which has critical data to required to complete the puzzle,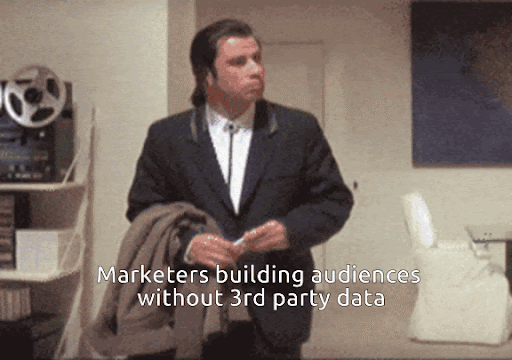 But where to look for the right external data? And how, even when you find it, do you combine it with your own in a secure manner?
Secure Data Sharing Can Ressurect Third Party Data
Thanks to rapid innovation in cloud data warehouse technology from market leaders like Snowflake, Databricks, and BigQuery, organizations can now use secure and collaborative data sharing to fill in the gaps in their data.
These new capabilities enable organizations to enrich their customer data with external information from leading data providers securely and compliantly without exposing or relinquishing access to their own data. This means you can securely link customer identities with second and third-party data sets without exposing them outside your infrastructure. It has all the benefits of external data with none of the risks.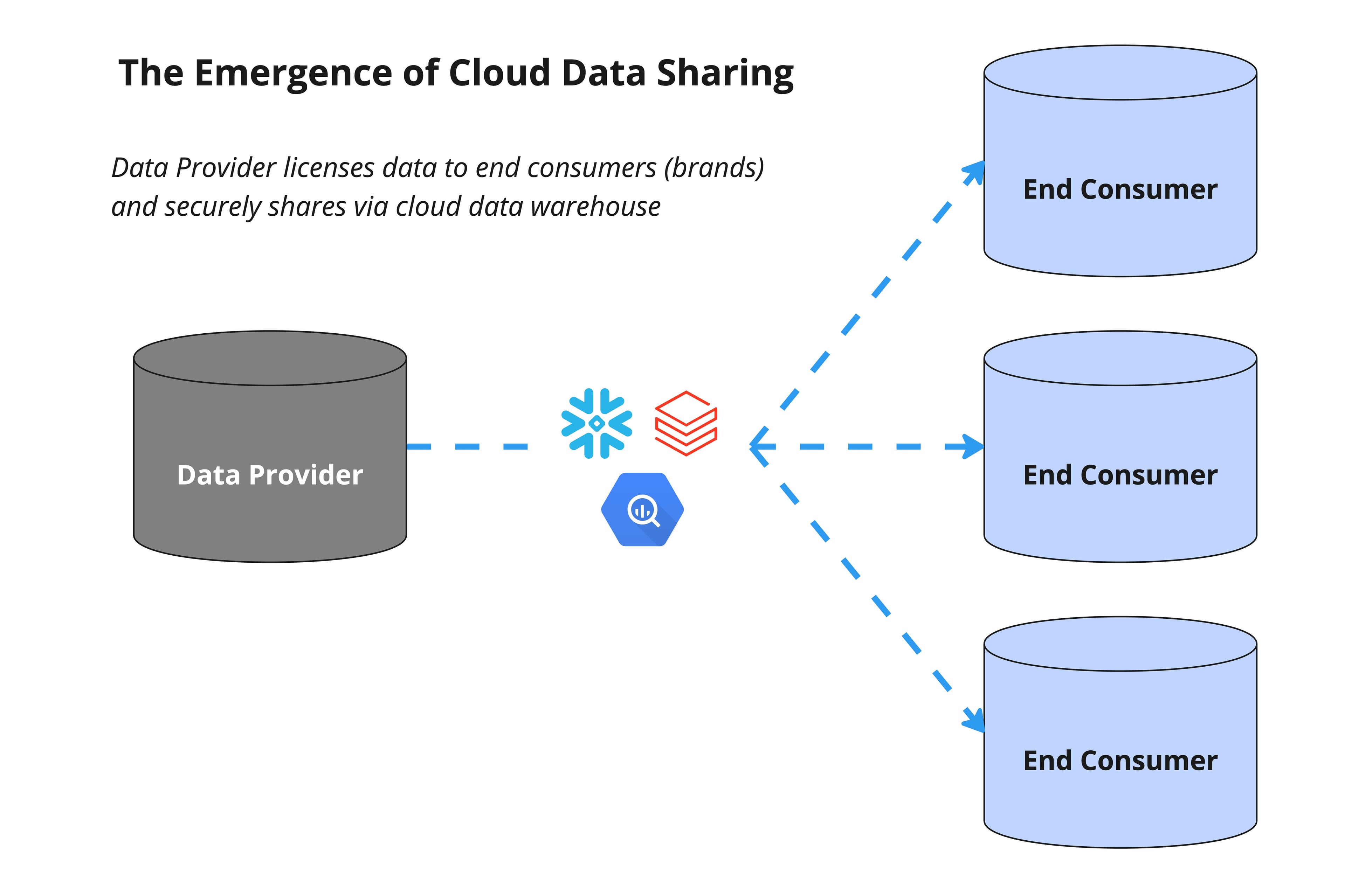 Match Booster: Filling In Customer Data Gaps
Match Booster is the first of many products and features within Hightouch that will help organizations capitalize on these new data-sharing technologies.
Match Booster is designed for growth and performance marketing teams looking to maximize the effectiveness of marketing campaigns in paid media platforms like Facebook or Google Ads. It's a data onboarding product that securely appends additional user identifiers to existing first-party customer data. This additional data, sourced and shared from a number of data partnerships Hightouch has established, helps advertising platforms better match customers to user profiles and results in more effective ad campaigns.
The secret to Match Booster is the extensive identity enrichment data set we have built through partnerships with the world's leading data providers. This identity store securely houses billions of hashed user identifiers such as email addresses, phone numbers, or device IDs.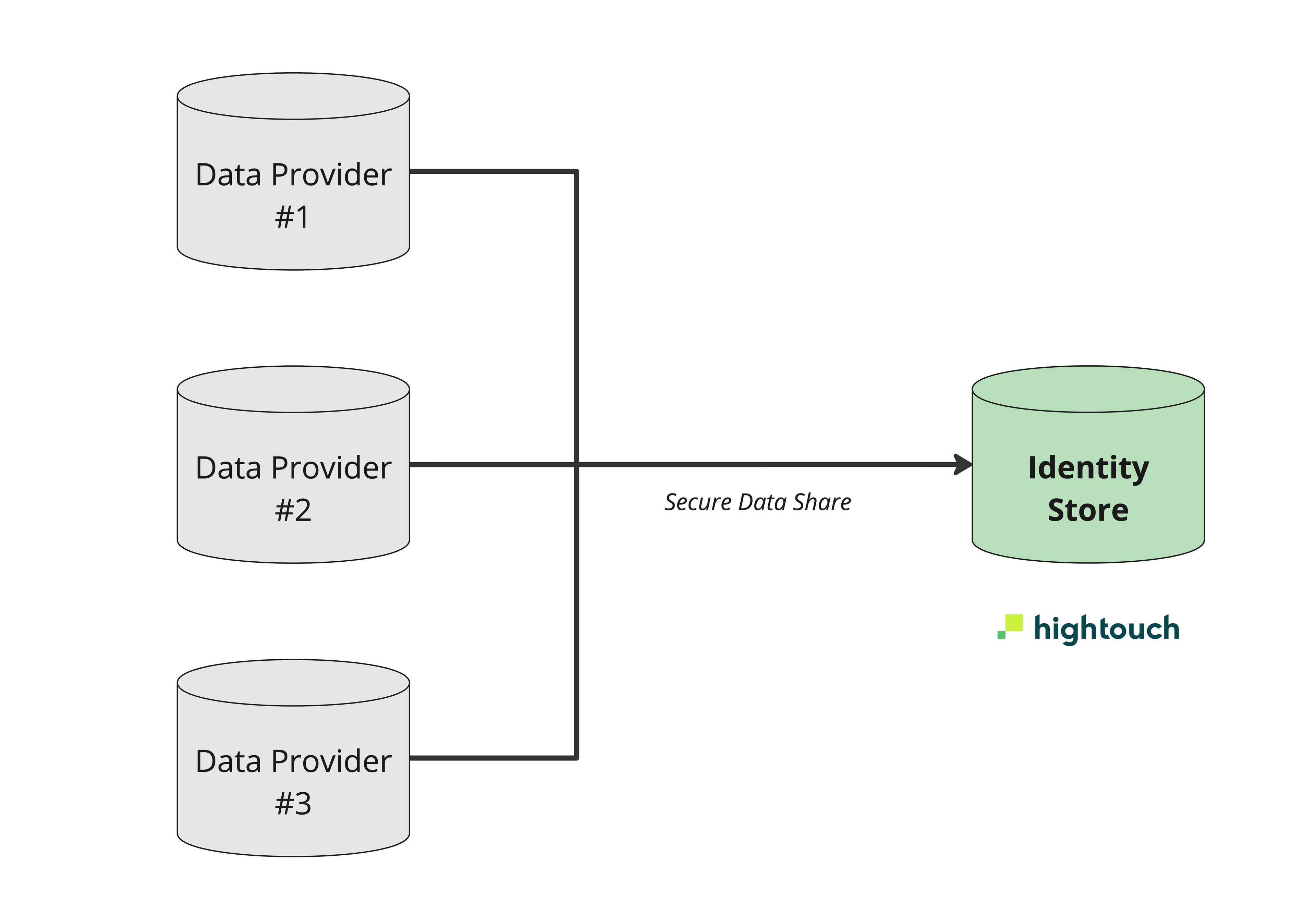 When Match Booster is toggled on, our match engine resolves identifiers from your first-party audience data with the identity store. As audiences are sent to destinations like Facebook, Hightouch references the identity store and enriches the audiences with the hashed identifiers before final upload to the various ad destinations.
With enriched identity data, advertising platforms can better match desired user profiles, providing larger, more precise audiences. With larger audiences, marketing teams can target or suppress more customers across channels, optimizing segmentation, driving personalization, and maximizing their overall return on ad spend.
It's like pushing the easy button for improving ad performance.
Adam Ribaudo
VP of Data Activation
•
Velir
For the first time, data onboarding doesn't mean storing your sensitive customer data with a third party. Now, enrichment can be done in real-time as your audiences get pushed into the advertising platforms, providing the security and flexibility desired by modern organizations.
Additional Match Booster benefits include:
Reach: With more hashed identifiers available, ad platforms can more effectively match your desired customers to their social profiles - increasing overall audience availability. We've seen average increases ranging from 15-40% for early customers like large publishers and B2B software companies.

Personalization: Match Booster's data enrichment capabilities help businesses better target more of their desired customers across ad networks. Suppress existing customers or retarget those who abandoned carts with more precision than ever before.

Compliance: Every single part of this ecosystem is walled off from the other, and each is only using data that they've directly gathered or licensed in a compliant way. The advertiser only uses their compliant data. Hightouch only uses compliant, licensed data. The publisher only uses their compliant data. It's a highly functional, fully compliant data supply chain to power the modern advertising ecosystem.

Affordability:

This approach is much more affordable than the next best alternative. For most businesses, the alternative to this approach is to work with a DMP like LiveRamp. These can be comically expensive - running into the hundreds of thousands of dollars for often inferior results. Our approach allows you to consolidate your

Customer Data Platform

(CDP) and DMP budgets into a single line item and possibly save you as much as 50% of your software costs - all while boosting performance and peace of mind.
In the post-cookie world, marketers must lean into advanced data strategies using first, second, and third party data. With Customer Studio and Match Booster, Hightouch enables them to do exactly that.
Dio Favatas
Head of AdTech, MarTech, and Identity Solutions
•
CapGemini
The Road Ahead
Two megatrends are colliding for businesses right now. First, the data warehouse is quickly becoming the center of gravity for data at every company. And second - privacy, compliance, and security are becoming regulatory priorities that change how every business works. Hightouch is in the thick of both of these trends. We started building Reverse ETL and Customer Studio to help anyone activate their data from the data warehouse to unlock a more flexible, powerful and secure CDP alternative. Now, we're exploring new ways to help businesses operate more efficiently and grow faster despite a rapidly changing advertising environment. We don't plan to slow down.
MarTech and AdTech are converging on the warehouse. It's a rare situation where we can rapidly comply with even the strictest regulatory framework for consumers while delivering better business outcomes for organizations. Watch this space as we continue to experiment and build. We hope you'll join us on the journey.
Onwards,
Tejas