What's New at Hightouch (September 2022)
Catch up on all the latest Hightouch features, platform enhancements, and integrations released in September 2022.
September is over. It was a busy month for us at Hightouch. We released some fantastic new features and started the discussion about why you shouldn't let your friends buy a CDP.
New Integrations
SQL Server Destination: Send data directly from your warehouse to SQL Server to power your internal applications and on-site/in-app personalization. Read our docs for more info.
MongoDB Data Source: Sync Document data from MongoDB to marketing, sales, and other business applications. Read our docs for more info.
Destination Enhancements
Bing Ads Audiences: We've made a minor improvement to our Bing Ads destination so you can automatically create an audience when you run an initial sync.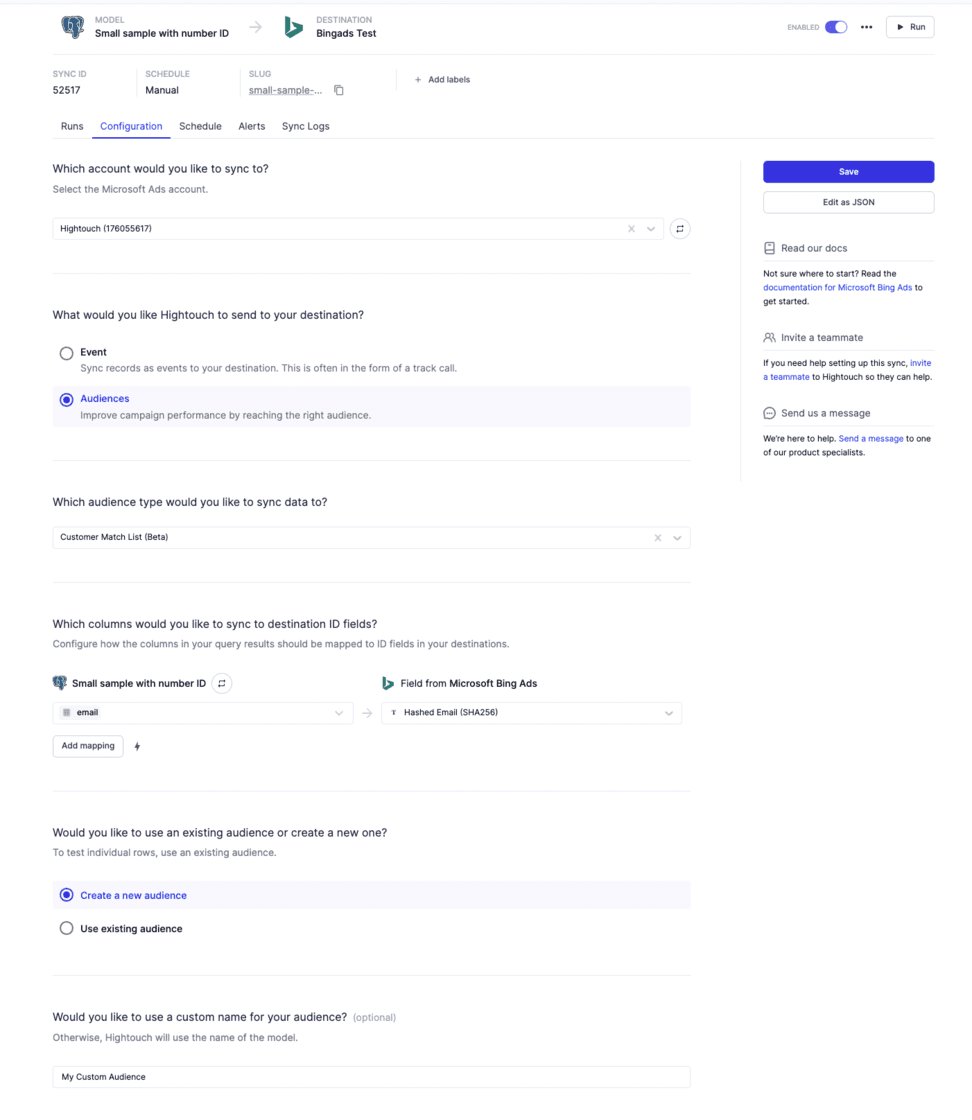 Marketo Campaigns: Trigger Marketo Campaigns directly in Hightouch and send emails to your leads.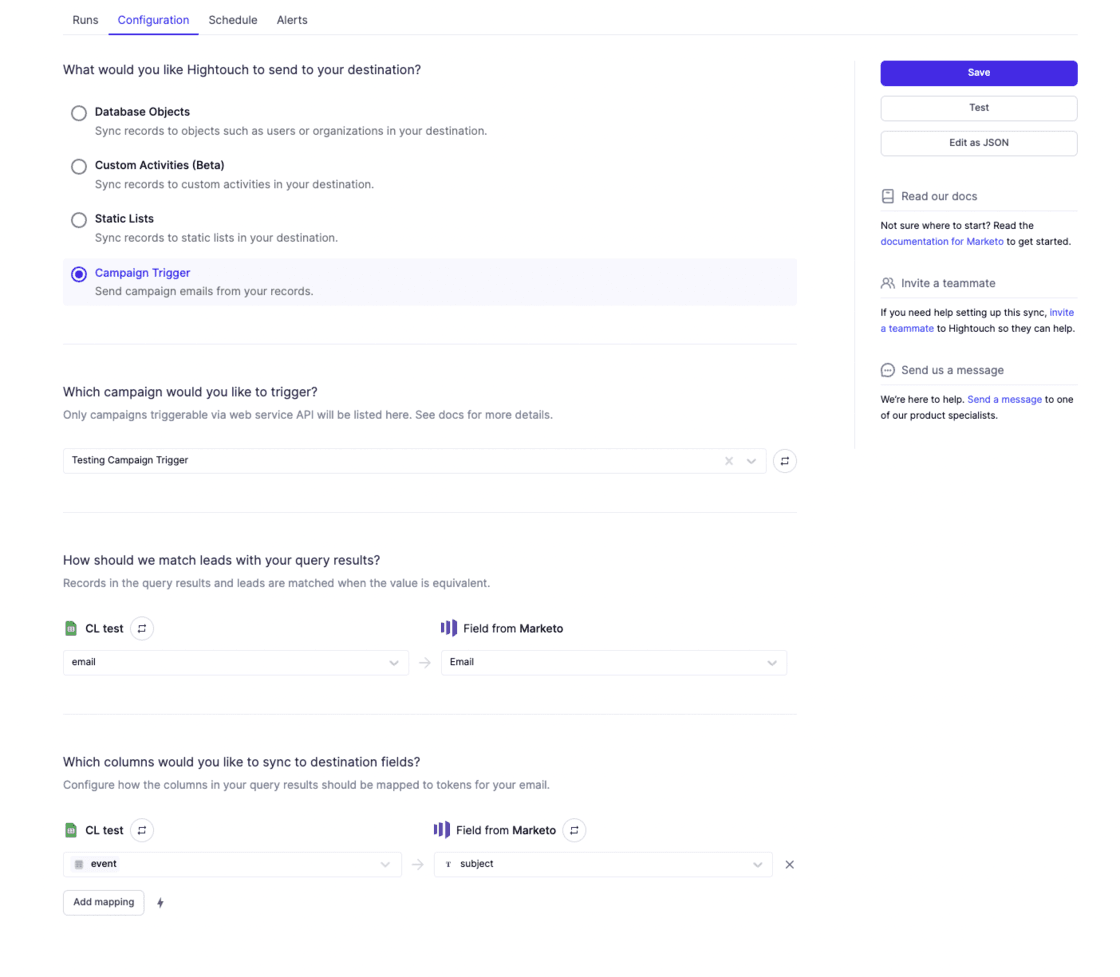 Salesforce Marketing Cloud Data Extensions: You can now configure whether your SMFC data extensions are sendable or testable.

Platform Enhancements
Custom Destination Toolkit: You can now use a suite of developer-focused destinations that make it effortless to connect Hightouch to your internal tools and third-party APIs. Read our latest blog post for more information.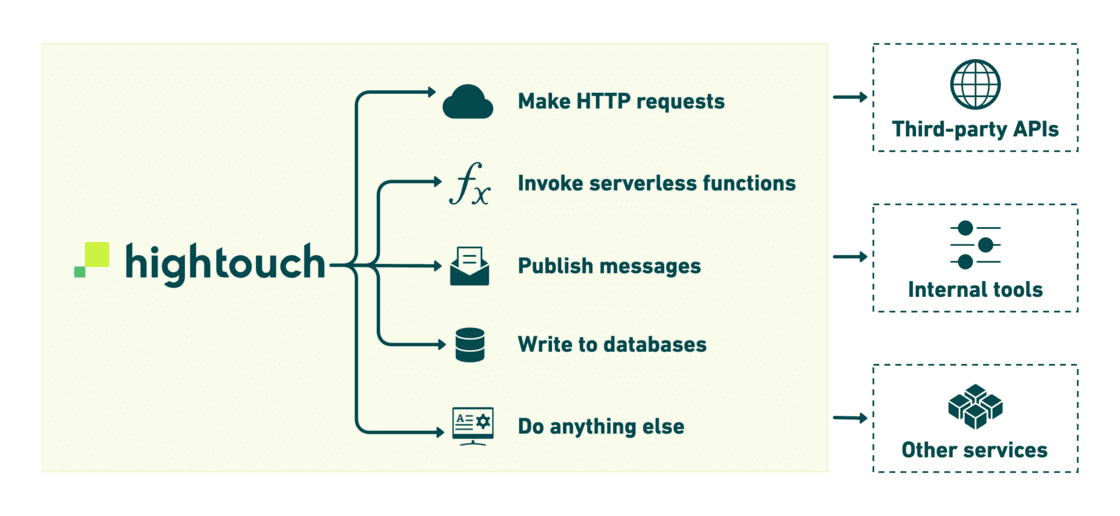 Sync Sequences: You can schedule your syncs to run sequentially in a specific linear order. Your syncs can be triggered to run upon the successful completion of another sync or dbt cloud job.
This is especially useful when you have hierarchies with nested dependencies like accounts, workspaces, and contacts. Read our latest blog post for more info or check out this short demo.
Audience Splits: Seamlessly create randomized audiences and distribute customer attributes evenly for cross-channel multivariate testing. Read our latest blog post for more info.


Audience Overlaps: Compare your Hightouch audiences against your existing audiences and identify potential overlap to limit (or maximize) collisions across multiple audience segments. Read our latest blog post for more info.
Source Level Sync Logs: You can now apply sync logs at the source level and Hightouch will apply the setting to all syncs in a source.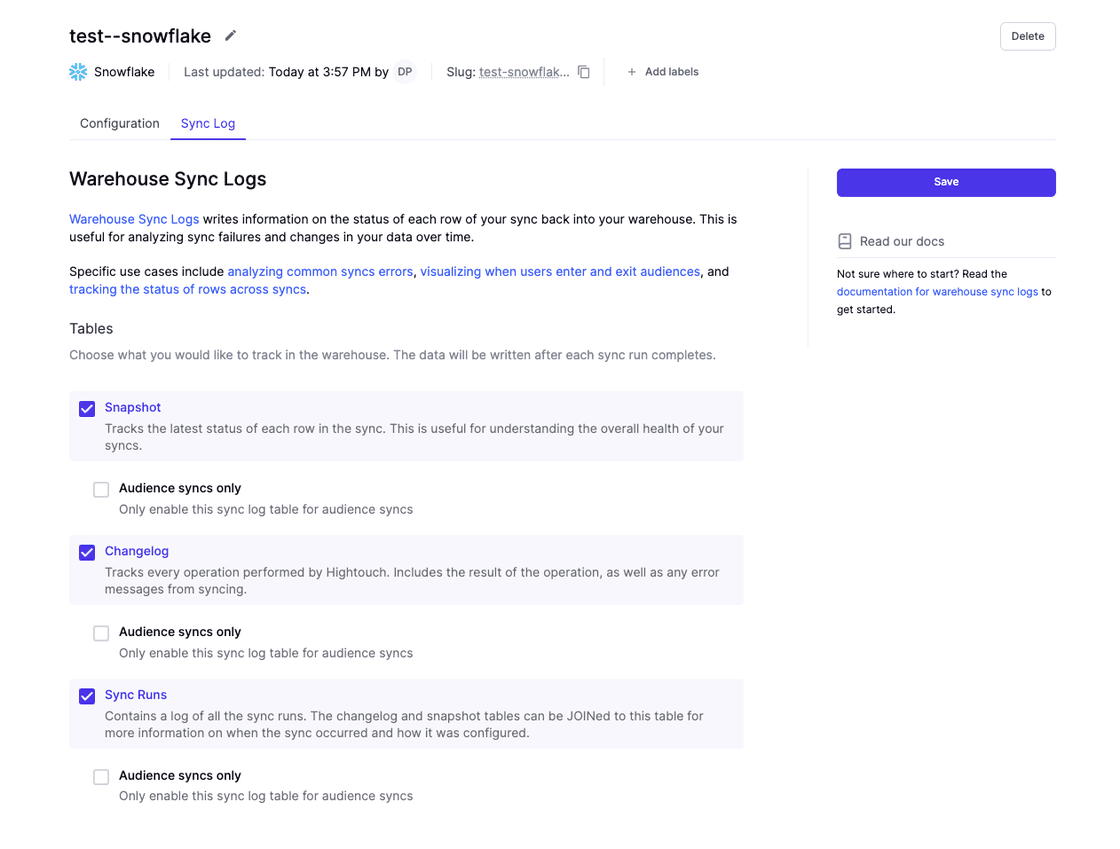 In Case You Missed It…
Here are some great reads from September.