Sync data from Tableau to Apache Kafka
Connect your data from Tableau to Apache Kafka with Hightouch. No APIs, no months-long implementations, and no CSV files. Just your data synced forever.
Your favorite companies use Hightouch to sync data securely at scale.Our customers
Activate your data in 3 easy steps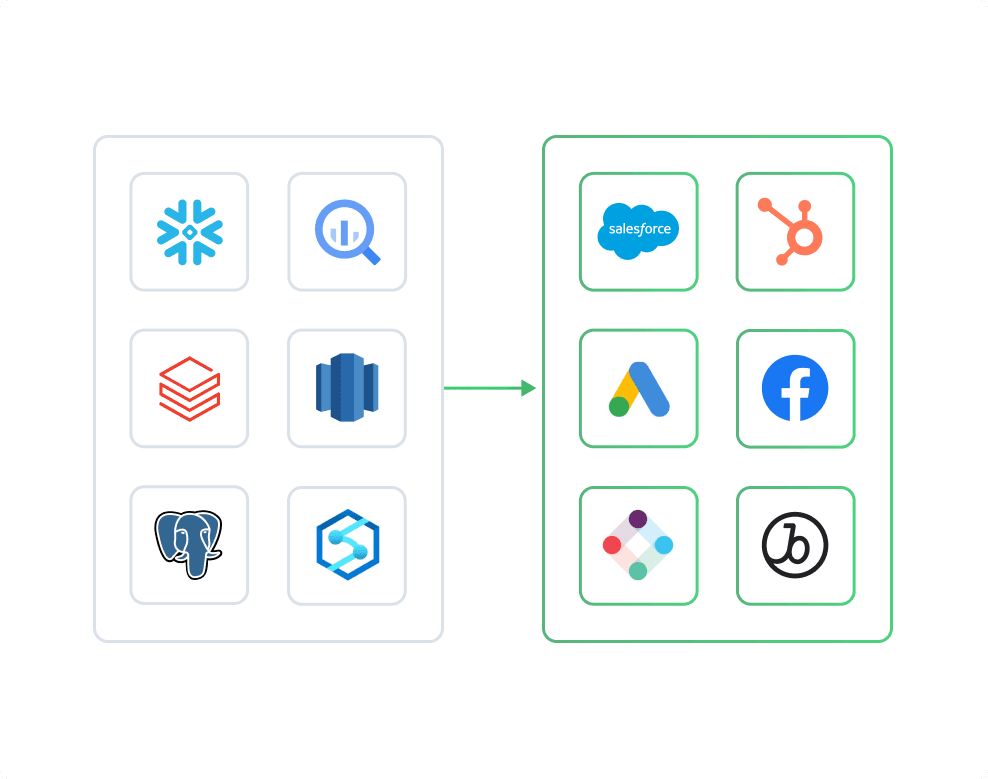 Use cases
Sync data from Tableau to Apache Kafka in less than 5 minutes
Publish messages into different topics whenever rows are added, changed, or removed in your data models.
Compose your messages using SQL or our Liquid-based templating engine, which supports variable injection, control flow, and loops.
Define custom ordering and partition keys.
Authenticate with SASL (SCRAM, AWS IAM, etc.) and bring your own certificate authority.
Hightouch supports all managed Kafka services (e.g., Amazon MSK and Confluent Cloud), as well as self-hosted instances.
Other Tableau integrations
Other Apache Kafka integrations
Activate your data in less than 5 minutes