What's new at Hightouch in February: Templates, Auto-mappings, SSO, & Filters
See what's new with Hightouch including suggested mappings, sync templates, sync filters, new integrations, Reverse ETL use cases, and new product features right around the corner.
January is finally over and we can start getting into the groove of things again. Hopefully, you were able to rest up for another long year. We've been hard at work over the last month trying to create the best possible product for you. In case you missed it, we released several new features, integrations, and have much more planned in the coming months.
New Integrations:
Over the last month, we've rolled out several new integrations.
New Features:
Our engineering team has been hard at work cranking out several new features to make your life within Hightouch even easier.
Suggested Mappings: You no longer have to scroll through endless column names. Our suggested mappings will help you map to destination fields faster (ex: first_name in your data model mapping to firstName in Salesforce). We even added a "Suggest Mappings" button that does everything for you!
Sync Templates: With sync templates, you can centralize configuration when syncing audiences to a particular destination. You define your sync configuration in one place and then sync multiple audiences to that destination without duplicating your config. Your marketing team can more easily create audiences with all of the config mappings already handled so that nothing goes wrong.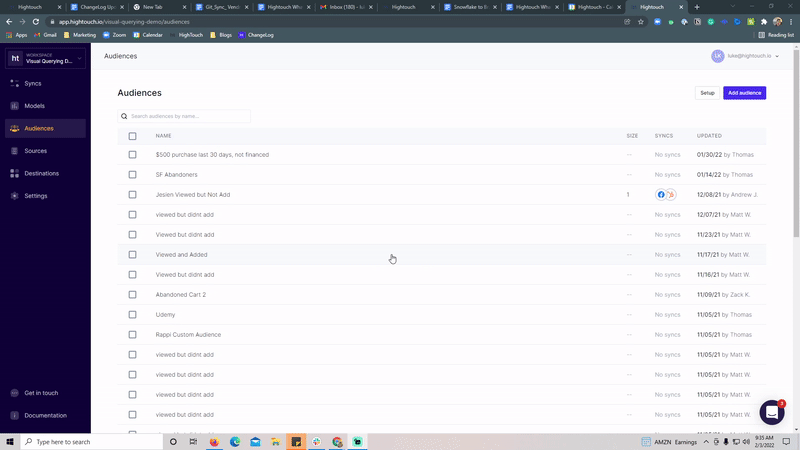 Sync Filters:

You can analyze your syncs with even more granularity by filtering your syncs with 3 different options:

Show all Runs

Hide All Runs with 0 Operations (these are runs where there were no changes between syncs)

Hide All Runs with 0 Successful Operations (these are runs where syncs were attempted but failed)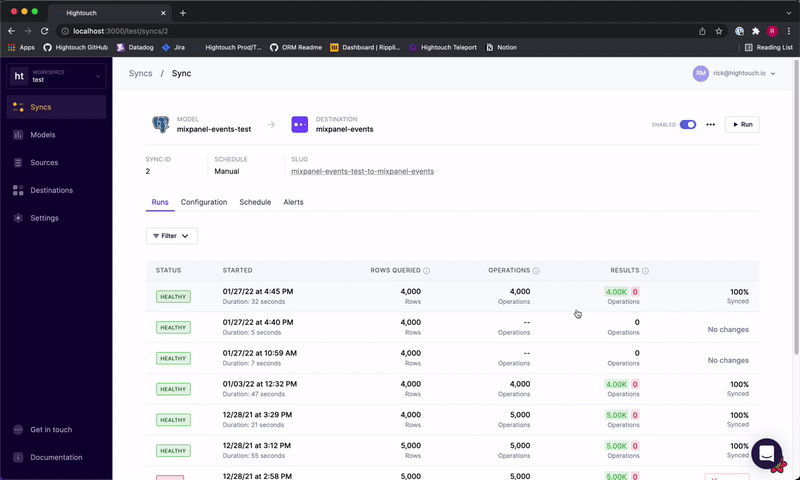 Additional SSO Support
We've also improved our SSO support. You can now access Hightouch through even more of your favorite SSO providers and with optional just-in-time user provisioning you can ensure that you don't have to create accounts for every single new user on your team.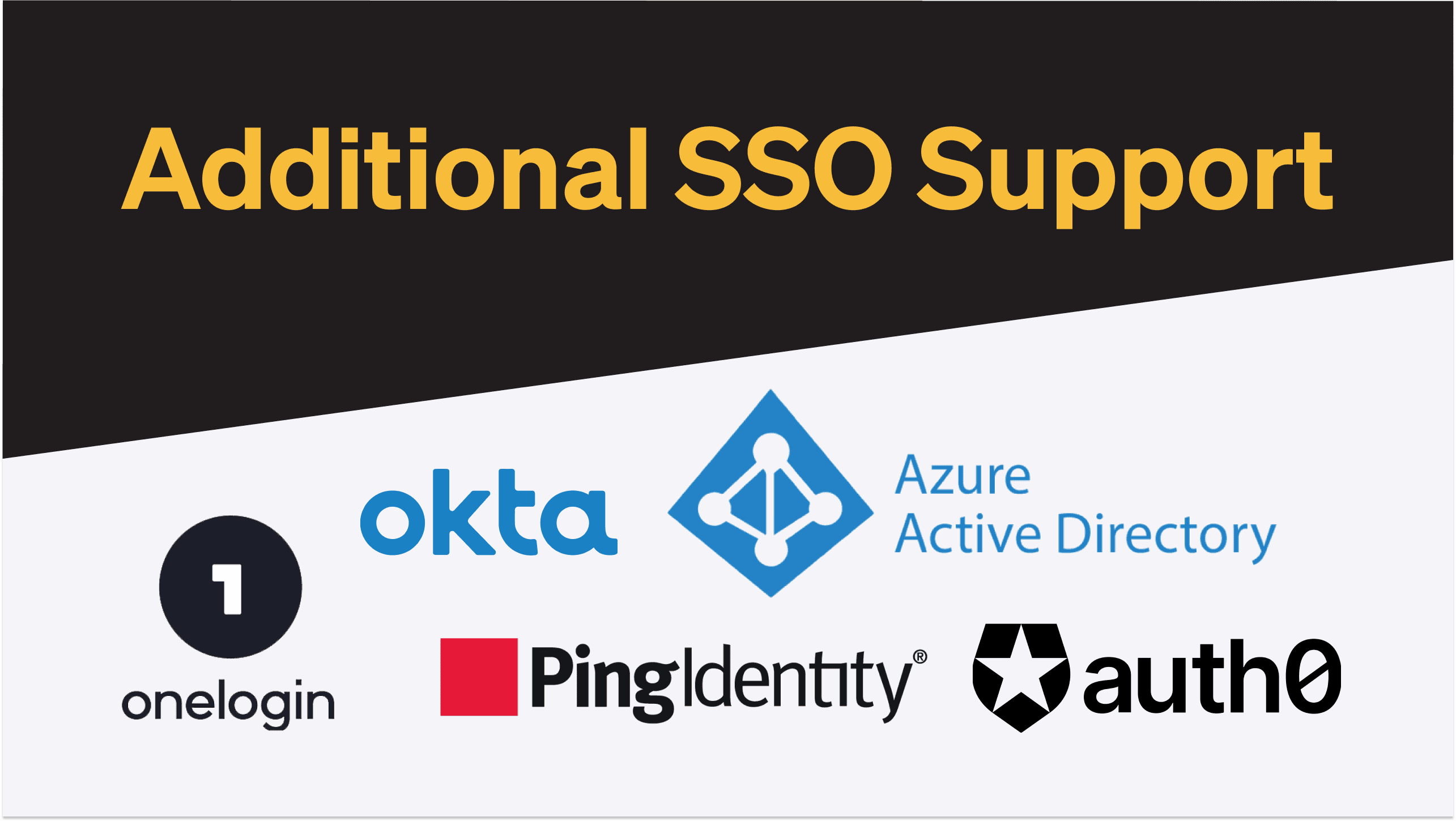 Here's a full list of the SAML services that we support:
Azure Active Directory

Auth0

Okta

OneLogin

PingIdentity
Customer Highlight: Vendr Saves You 💰
Customers continue to surprise us every day with new and interesting Hightouch use cases, like Vendr. If you are evaluating SaaS tools Vendr can save you a ton of time and money and negotiate on your behalf.
Vendr uses dbt to model the next action needed to be taken by a customer in order to close a deal. Then, they use Hightouch to send that model to HubSpot and automatically ping those customers over email reminding them about the next action, saving their customer success teams multiple days of work (and closing deals faster).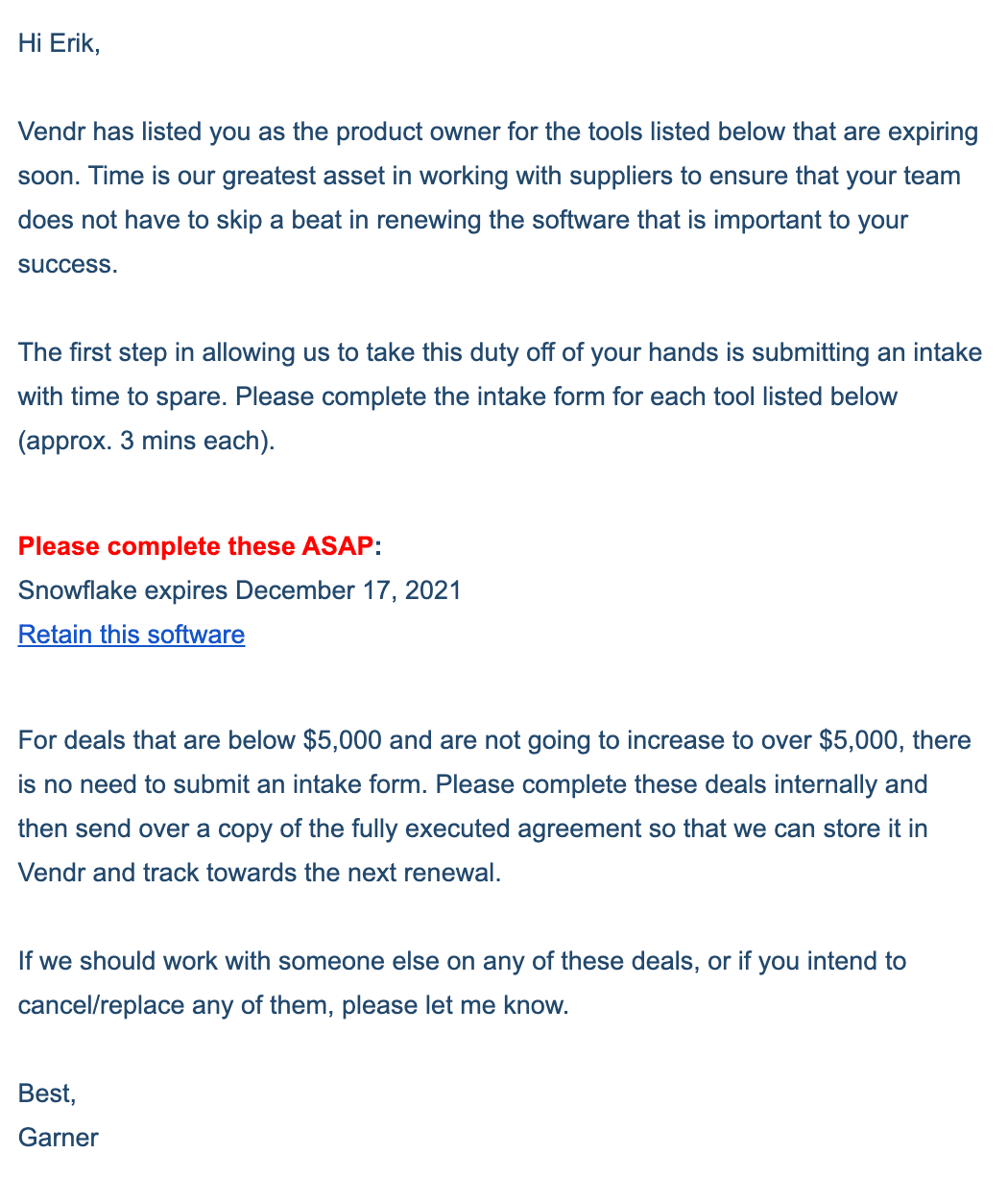 If customers are unresponsive over email, Vendr uses Hightouch to escalate messages in Slack directly.
Vendr also uses a deal success bot to improve morale and give credit to employees who save customers over 25% or $100k in savings.

This is just one example showcasing the power of Reverse ETL. Nando's lowered engineering time by 80%, Seesaw accelerated product usage and adoption and scaled 10x during the peak of Covid, and CircleCI lowered the time it took to sync data to Salesforce from 20 hours to minutes.
Cookies Are Out, Conversion APIs Are In
If you have been using web pixels to capture events then you might want to rethink your strategy. Recent changes in consumer privacy on the internet have dramatically altered the way companies are doing advertising. It's getting harder and harder to track events and cookies are quickly being replaced by Conversion APIs. If you want to know how to solve this problem you can schedule a free consultation with Lee Hammond, former VP of Marketing Technology at Universal Music Group.
What's Coming Up?
We've got a lot planned for the future, but here are a few things that we are working on that are right around the corner:
Real-time event forwarding: We have a private beta for syncing data from streaming sources like Kafka, Kinesis, Materialize, Segment, and webhooks.

Optimized delta calculations: Hightouch automatically only syncs data to destinations. This process can be sped up for event syncs.

Multi-region: Today, Hightouch can store data in your own cloud (AWS, GCP, Azure) and region of choice, but all data is transiently processed in the US. We're deploying our Reverse ETL pipelines across the glove so if your warehouse or destination (e.g. email server) is in a non-US region, your data doesn't have to go around the world and back. This has both speed and compliance benefits.
In the meantime, don't forget to join us for our upcoming webinar with Snowflake and Compare where you will learn how to leverage your data warehouse to create a single source of truth to power all of your end-to-end marketing strategies.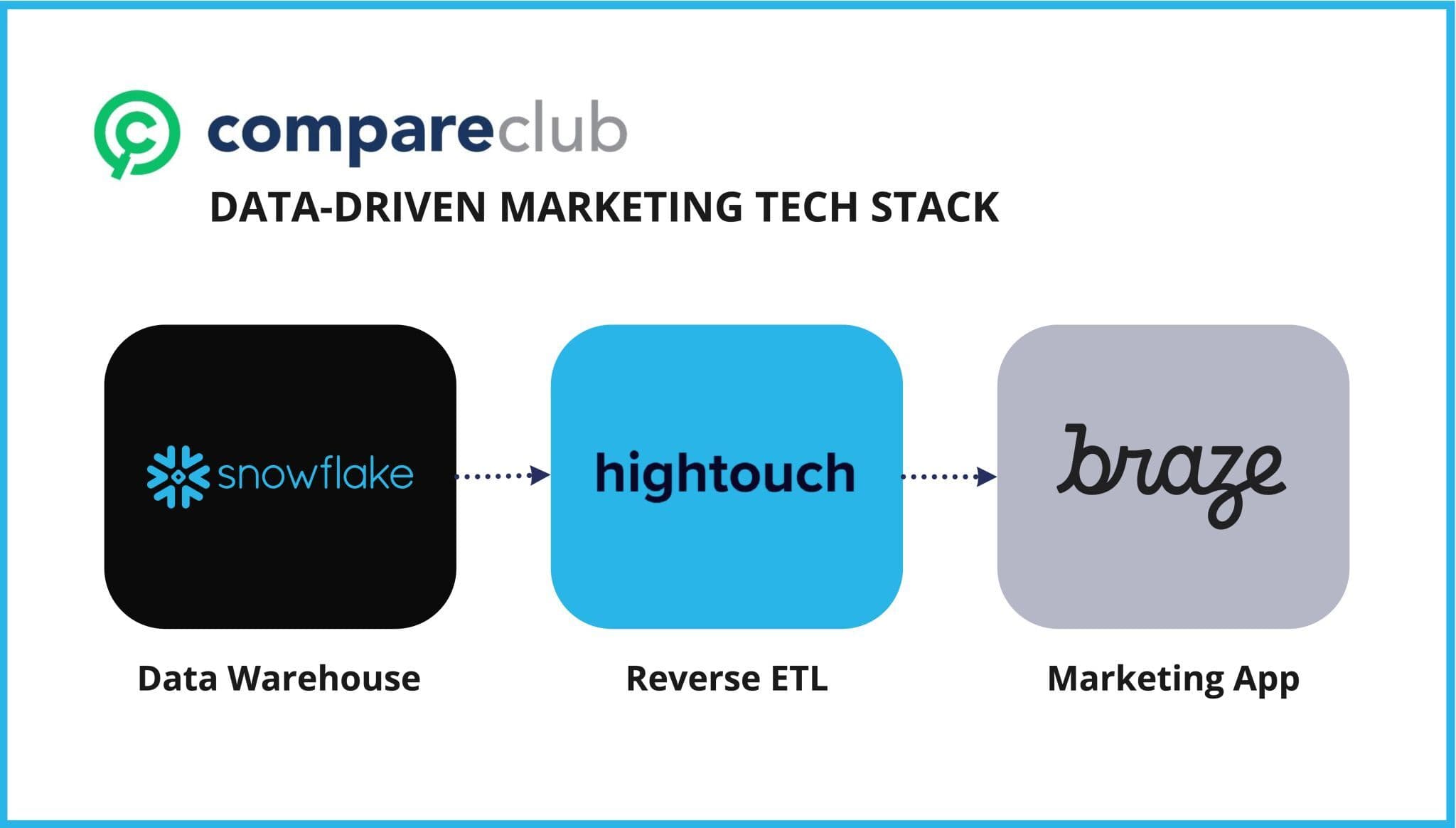 Hopefully, you are as excited for 2022 as we are. We've got a lot planned on our road map but are always looking for feedback whether it be around a specific product feature you don't see or a new integration. Get in touch with us at hello@hightouch.com and let us know what you would like to see and we will add it to our engineering list.