Introducing Hightouch's newest data source: Teradata
Sync data from Teradata Vantage to all of your business tools.
We're thrilled to announce our new integration with Teradata Vantage. Now, anyone can use Hightouch to easily sync their data from Teradata to their downstream tools.
Teradata is a storied cloud analytics and data platform that was founded in the mainframe computer era (1979!) and has continuously innovated ever since, supporting customers through massive technological changes. Teradata now offers both cloud data warehouses, data lakes, lake houses, and on-prem solutions for enterprises. Hightouch works with Teradata Vantage products both in the cloud and on-prem, allowing Teradata customers to put their data to work with best-in-class solutions like Reverse ETL and our marketer-friendly Customer Studio.
"Teradata's early investments in data analytics and strong culture of innovation continue to position the company as the complete cloud analytics and data platform," said Lisa Stewart, Sr. VP of Worldwide Partners and Alliances at Teradata. "We're thrilled to partner with Hightouch to deliver the harmonized data and trusted AI/ML required for confident decision-making, faster innovation, and impactful business results."
How it Works
Within Hightouch, you can easily connect to Teradata Vantage. You simply add your credentials and then define the models you want to sync to any downstream tool. You can build models with tools like SQL or our code-free visual audience builder. You can set syncs to 200+ destinations on a one-time or recurring basis, so your data stays fresh and up-to-date in every tool you use. For more information, read our documentation about Teradata.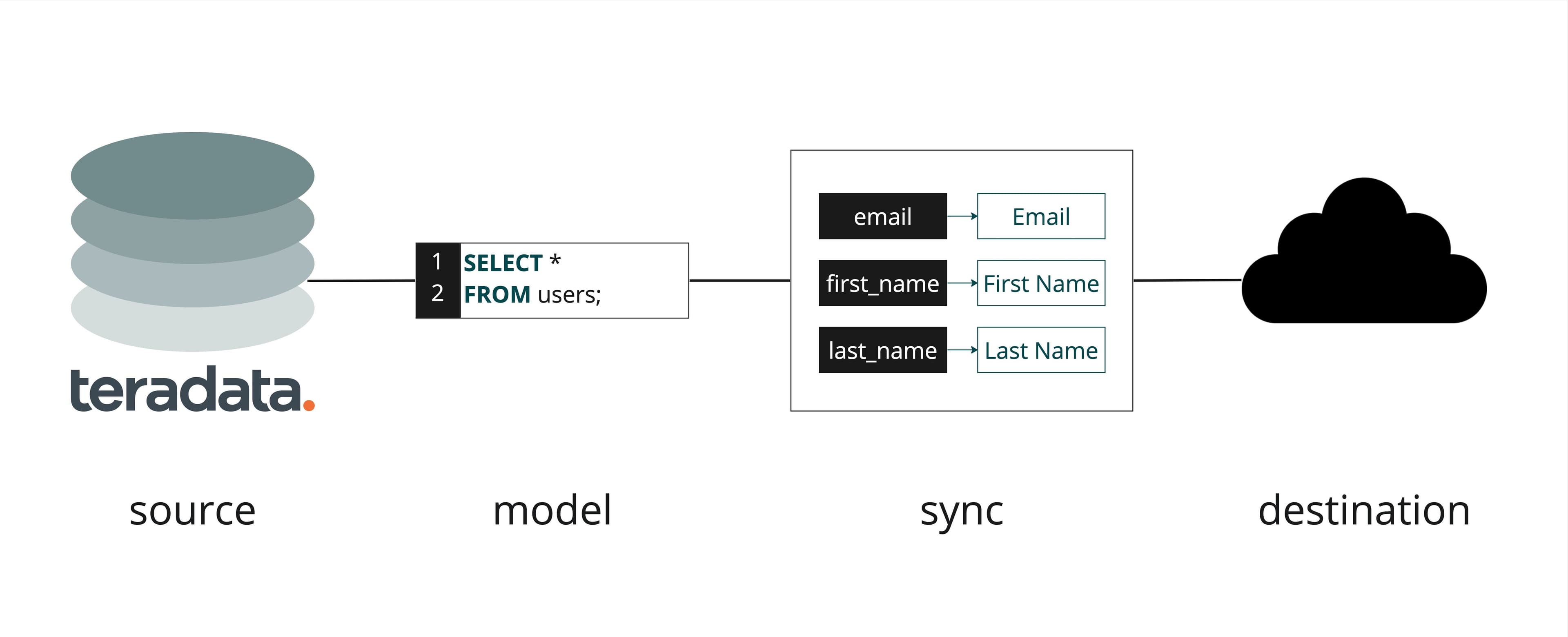 Get Started
Teradata Vantage is available in the Sources tab in Hightouch workspaces for all pricing plans. Reach out to our solutions engineers for a demo today to see how Hightouch can help your team activate your data from Teradata.