Omnichannel Marketing Explained: Benefits and Examples
Create an excellent customer experience by using your customer data and omnichannel marketing.
With the increase of devices that a user can interact with your business, it can be difficult to create the same experience across all marketing channels. What makes it more of a challenge is having data in multiple locations so you don't have a 360-degree view of your customer.
One way of overcoming this problem is by implementing omnichannel marketing. In this article, you'll learn:
How omnichannel marketing works

The difference between omnichannel marketing and multichannel marketing

How to implement omnichannel marketing
What is Omnichannel Marketing
Omnichannel marketing is an approach to create a seamless experience for customers interacting with your business so they have the same experience regardless if they're on mobile, website, or in-store.
A key component of an omnichannel strategy is great customer data, and to maximize performance, you need a unified customer profile. The more you can identify customers regardless of the channel they interact with, the better you can personalize their experience.
Harnessing omnichannel marketing means you can have personalized and consistent messaging relevant to whatever stage the customer is in their journey, which leads to higher customer engagement and satisfaction.
Omnichannel vs. Multichannel Marketing
Whereas an omnichannel approach focuses on creating a seamless user experience regardless of how a customer interacts with your business, the multichannel approach is much simpler because each channel acts in a silo. Multichannel strategy focuses more on the operation and reach of multiple channels, resulting in the messaging and experience the customer gets being inconsistent and not as personalized.
| | Multichannel Marketing | Omnichannel Marketing |
| --- | --- | --- |
| Channel Focus | Utilizes multiple channels to reach and engage customers | Utilizes multiple channels to reach and engage customers |
| Channel Silo | Channels operate independently with minimal coordination | Channels are integrated and interconnected, facilitating data sharing and consistent messaging |
| Customer Experience | Customer experience may be fragmented with inconsistencies across channels | Customer experience is seamless and cohesive across channels |
| Channel Optimization | Focuses on optimizing individual channels independently | Focuses on optimizing the entire customer journey across channels |
| Personalization and Context | May have limited personalization across channels | Leverages customer data to deliver personalized experiences tailored to individual preferences and behaviors |
| Approach | May have a channel-centric approach with less emphasis on the customer experience | Puts the customer at the center, prioritizing a seamless and personalized experience across all channels |
The difference between omnichannel and multichannel marketing
Benefits of Omnichannel Marketing
An omnichannel marketing approach isn't simple to implement. It involves having a centralized data source and a method of syncing data to various marketing channels. If you can do omnichannel marketing correctly, though, it can provide you with the following benefits:
Better customer experience: Due to the consistent and unified experience that an omnichannel marketing strategy provides, customers get a great experience on whatever channel they interact with your business without any inconsistencies.

Consistent brand strategy and identity: Creating a seamless experience, regardless of the channel the customer is on, means that your brand and identity stay consistent. Working from your brand guidelines on all channels and customer touchpoints will help to create better-targeted messaging and increased loyalty.

Increased revenue

: Here are three stats showing how only having a single channel and neglecting omnichannel marketing can cost you money:

Better attribution data: Because there is more focus on collecting data for omnichannel marketing, you get better insights into customer engagement throughout their journey. You'll see which campaigns are the most successful and where and when customers prefer to engage. You can then take these insights and use them to inform future strategies.
Omnichannel Marketing Examples
Many of the world's largest brands have built robust omnichannel marketing frameworks. The following are some examples of omnichannel marketing.
Apple
Apple is a great example of a company performing omnichannel marketing at its best. It's likely if you own an Apple product, you'll have more than one. And if you do, Apple has put energy into creating a seamless experience.
Their continuity product is a perfect example of the omnichannel experience by allowing you to pick up what you're doing on one device onto another. You'll also find that Apple has a consistent brand experience regardless if you're going in-store, visiting their website, or scrolling on their social media accounts.
Apple's continuity product (image source)
Amazon
Amazon is another example of a business operating an excellent omnichannel marketing experience. You have the same shopping experience regardless of whether you're on their website, mobile app, or shopping at Amazon Go stores. Amazon Lockers also provide you with a convenient pickup location for online orders.
One of their key features creates a seamless experience with books and audiobooks. Whispersync is a feature that allows you to pick up where you left a book regardless of the device you're using and if you were listening to an audiobook or a Kindle version.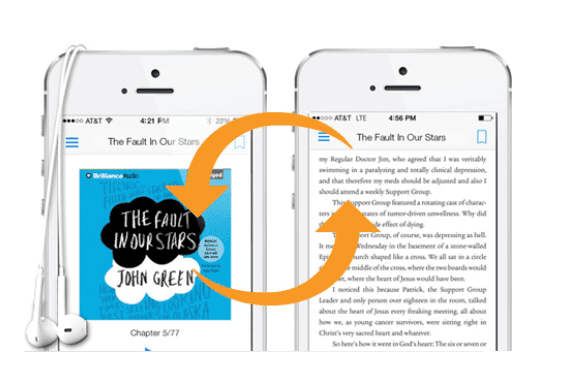 Amazon's Whispersync feature (image source)
Starbucks
Starbucks is known for its seamless omnichannel experience. Customers can place orders through the mobile app, website, or in-store, and their order and loyalty information synchronizes across all channels. They can also earn and redeem rewards, access personalized recommendations, and receive special offers through the app.
Sephora
Sephora offers an omnichannel experience through its website, mobile app, and physical stores. Customers can explore and purchase products online, access personalized recommendations and tutorials, and save their favorite items to their accounts. In-store, they can receive personalized beauty consultations, try on products, and access their online shopping history through in-store digital devices.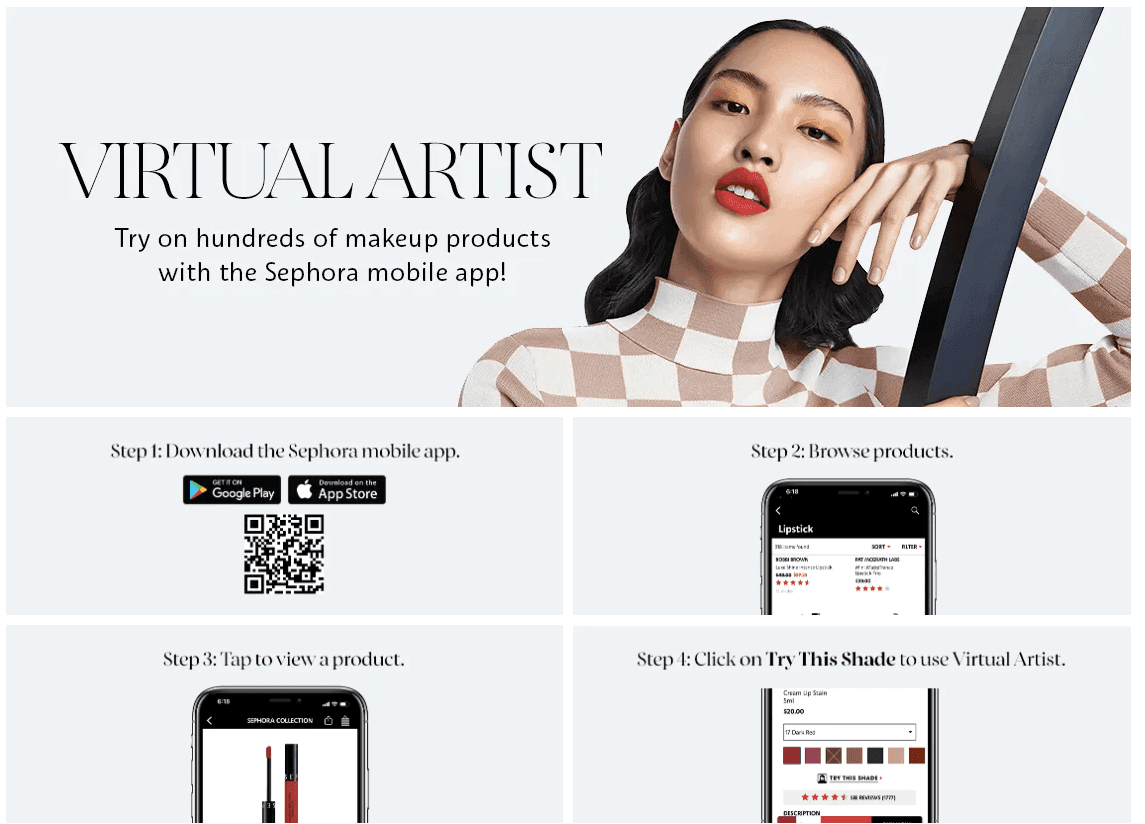 Sephora's app part of its omnichannel marketing strategy (image source)
Disney
Disney offers an omnichannel experience across its theme parks, online platforms, and retail stores. Customers can plan their visits through the website and app, purchase tickets and FastPasses, make dining reservations, and access real-time information in the park. Disney's MyMagic+ wristbands serve as a unified platform to link various experiences, including park entry, ride reservations, and photo opportunities.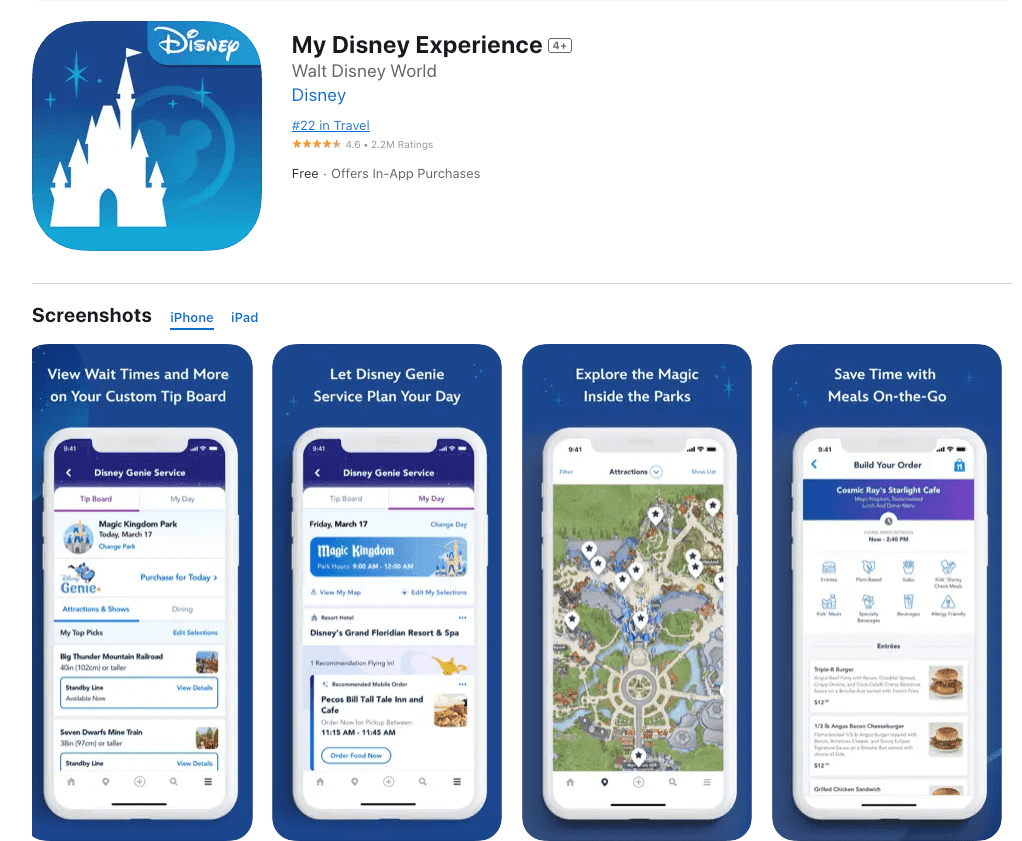 The Disney experience app
How to Implement Omnichannel Marketing?
Before implementing a robust omnichannel marketing strategy, you need to have your data across all your sources consolidated into a centralized view. Without Customer 360, delivering a consistent customer experience across channels is impossible.
Identity resolution is the most important aspect of any omnichannel marketing campaign. Before you can start orchestrating campaigns, you need to link every user action and attribute to a single profile to understand exactly how your customers interact across channels.
The easiest way to get started with omnichannel marketing is to turn your existing data warehouse into a Composable CDP. Data Activation platforms like Hightouch make it easy to perform identity resolution and build custom audiences for your various marketing channels. Hightouch automatically syncs data to 200+ destinations and marketing channels.
If you want to learn more about Hightouch, book a demo today to see how the platform can help you power your most complex omnichannel marketing campaigns.