Feature Release: Priority Lists
Use audience prioritization within Hightouch to enable seamless funnel-based or stepped-journey campaigns.
Overview
Today, we're excited to announce the general availability of Priority Lists within Hightouch Audiences. Priority Lists allow Hightouch customers to rank their marketing audiences by priority to ensure that users are only included in the single highest priority audience they're eligible for at a given time.
To drive the personalization that customers expect, marketers at organizations ranging from startups to Fortune 100's coordinate their omnichannel marketing efforts with Hightouch. Using our powerful, no-code audience builder, marketers build granular customer segments, or "Audiences," directly from their existing customer data. These audiences are then activated to their many marketing tools like Facebook, Braze, Salesforce, Google, and more.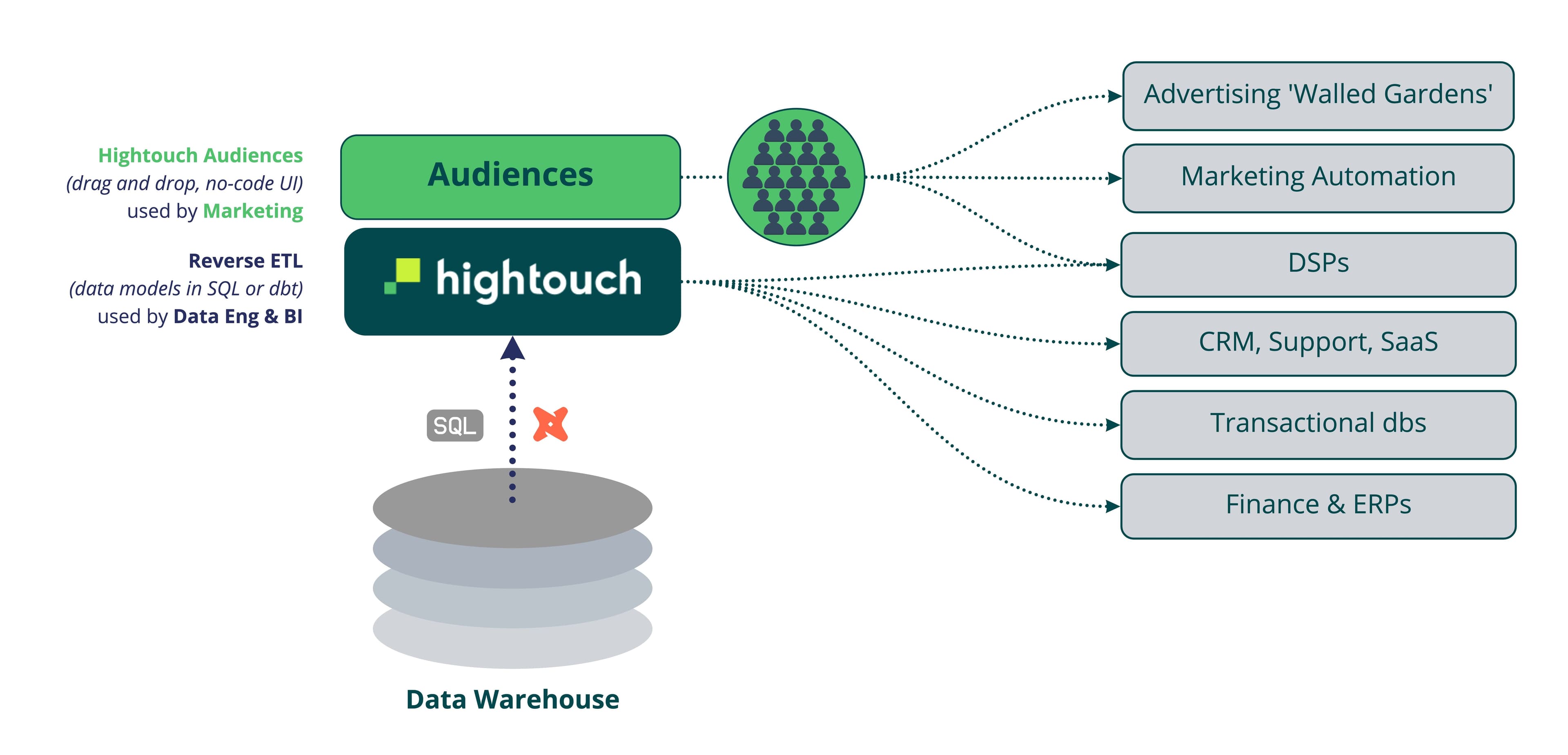 While creating granular audiences is incredibly important, we found that advanced marketing teams were attempting to coordinate audience inclusion/exclusion across many audiences at a given time in Hightouch. Doing so enabled "stepped" customer journeys and helped them avoid audience collisions. These teams were struggling with the painful segmentation needed to coordinate prioritization logic across these audiences.
The new Priority List feature solves these problems by offering an intuitive way to coordinate priority across any number of your Hightouch audiences–all within seconds.
Use-Case:
Let's imagine that you work on the growth marketing team for a product analytics company called MixedInsights. You are currently working on optimizing your paid media spend across Meta and Linkedin. In doing so, you have found that "batch and blasting" the same retargeting campaign to all your leads isn't cutting it from an ROI perspective - you know you need to personalize campaigns better.
Your marketing and data teams have worked together to define each stage of your customer cycle, and you want to test different messaging and bidding strategies based on where the potential customer is in their purchasing journey.
Your team uses the following funnel definitions:
Top of Funnel: The user has submitted an email address on your website or at a conference

Middle of Funnel: The user has submitted an email, and has also either: 1) read two articles, 2) read one whitepaper, or 3) watched one demo

Bottom of Funnel: The user has created a workspace, but has not upgraded to a paid account
While you could always have defined each of these audiences in Hightouch, coordinating users' movement down the funnel from one audience to the next was challenging. Most of the time, you would resort to allowing users to be included in ANY of the audiences they were eligible for. This was easier to set up, but it resulted in your valuable BOFU (bottom-of-funnel) users being included in TOFU (top-of-funnel) campaigns. The results were less than ideal: your most valuable BOFU users would receive conflicting messaging and CTAs that drove them to generic TOFU content rather than to your highest-converting BOFU pages.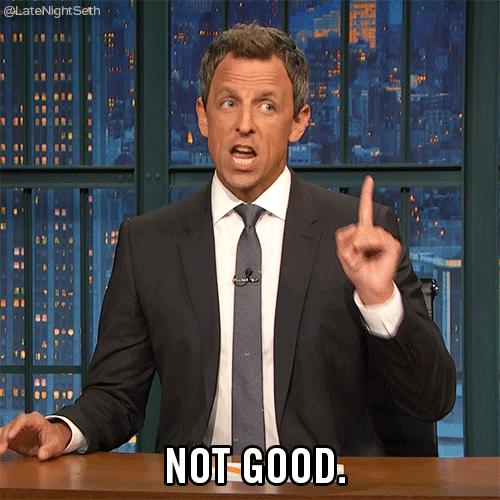 Now, with Priority Lists, marketers can seamlessly stack rank their audiences in Hightouch to ensure that users are ONLY included in the highest priority audience they're eligible for at a given time. Simply rank your audiences in the priority list setup seen below and never deal with complex segmentation or incorrect audience overlap again.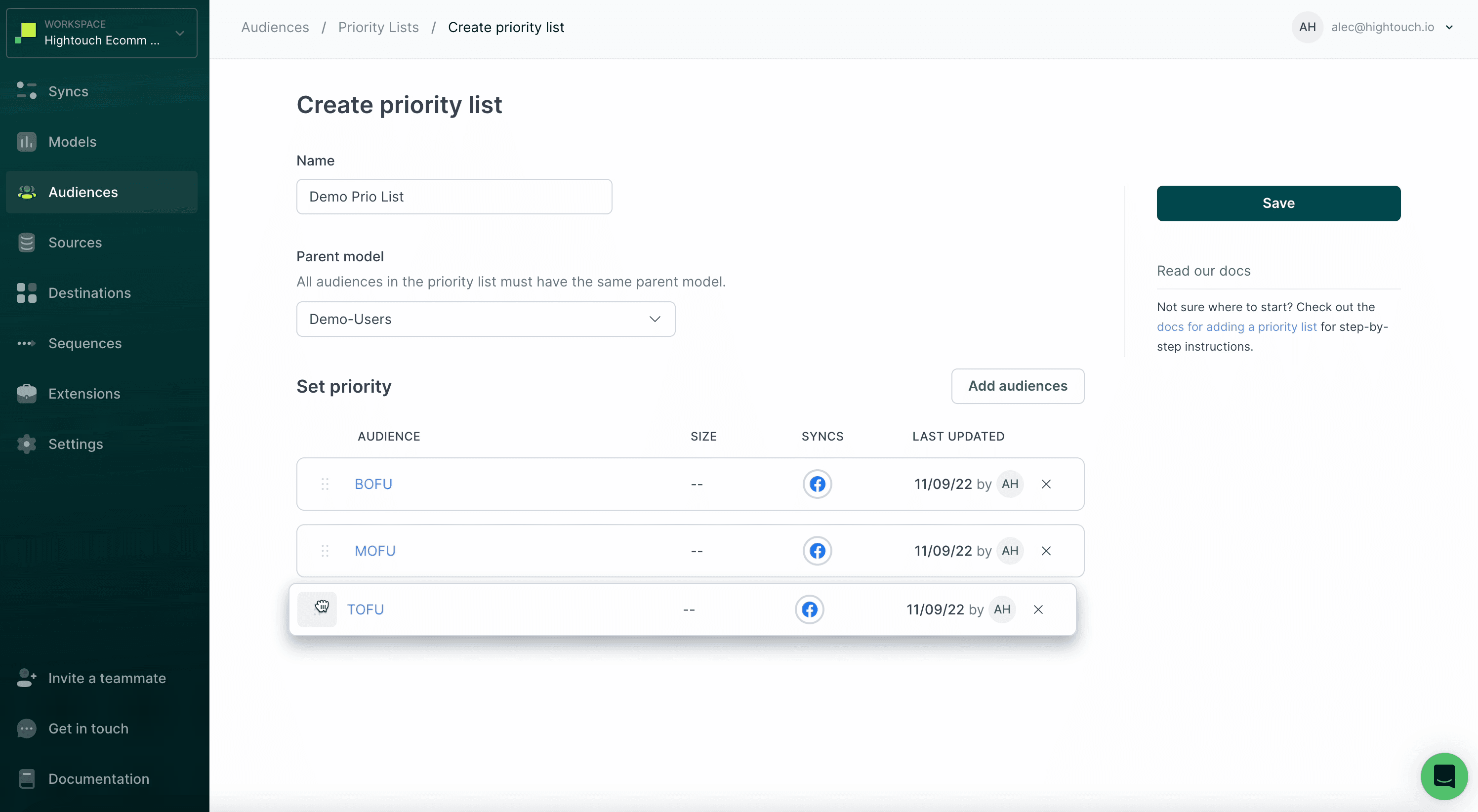 Yep, that means the moment a user shifts from one funnel stage to the next, they will be removed from the previous audience and targeted with a paid advertising campaign that is directly intended for their new phase in the funnel.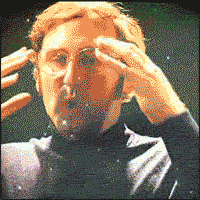 Get Started
A demo of the new feature can be found here and the docs can be found here.
If you're not a Hightouch customer yet, you can sign up for a free account, or book a demo.
Have any feedback or ideas for features you'd like to see available in Hightouch Audiences? Reach out to alec@hightouch.com and share them! The team is excited about the continued development of Audiences to ensure we remain the best audience management solution available on the market.