Destination
Sync data to Azure Functions using SQL. No scripts needed.
Don't waste your time uploading CSVs or building a custom integration to the Azure Functions API. Hightouch enables you to sync data from any data source to 200+ APIs using just SQL.
Exercise granular control over triggers, batching rules, rate limits, concurrency limits, and error handling.
Use a programming language of your choice: Python, Java, C#, and more.
Filter, transform, or enrich your data while syncing.
Connect with a dedicated service account so that Hightouch can invoke your functions without exposing them to the public internet.
Trusted by leading companies to sync data securely at scale
Activate your data in 3 easy steps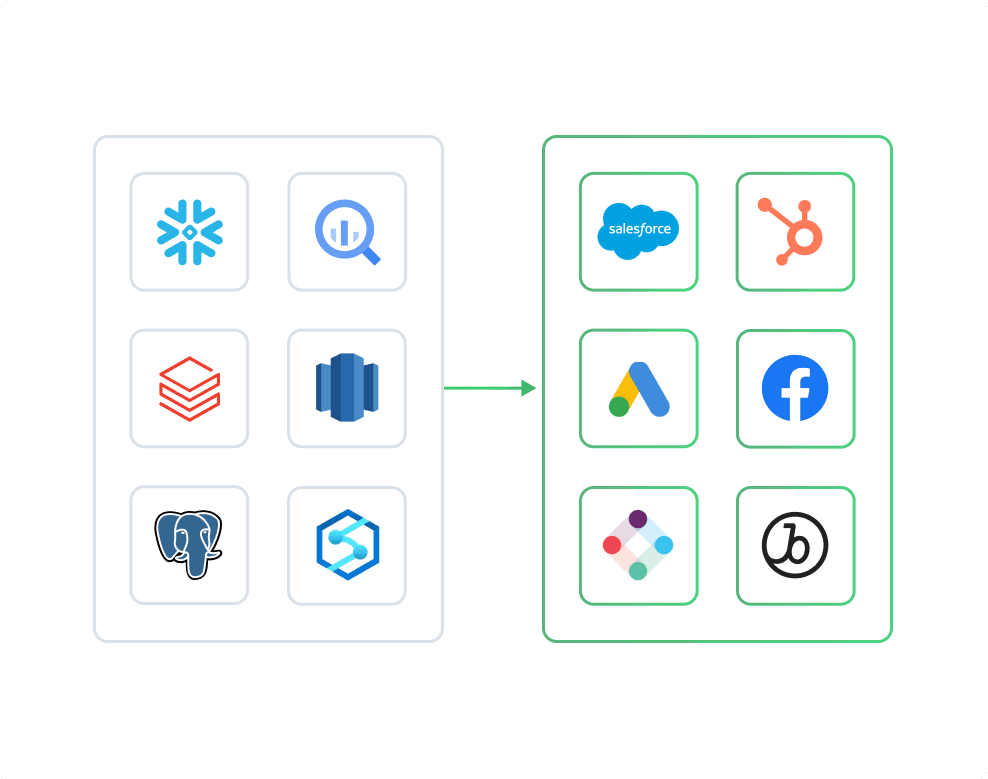 Improve your Azure Functions data with Hightouch
Developer tools use cases
This integration supports high-throughput, distributed, and asynchronous workloads, making it easy for your development teams to streamline critical operations from marketing to security. The integration can handle large volumes of data making it an ideal solution for businesses of all sizes. This destination was designed to be as flexible as possible. You can exercise granular control over function triggers, batching, rate limits, concurrency limits, and even error handling. Under the hood, the destination uses Hightouch's powerful sync engine, so you continue to benefit from the security and observability features available in our native SaaS destinations.
Read our Azure Functions documentation
Before Hightouch, our data was not up-to-date and not reliable. Now everyone trusts the data because everything is highly standardized and documented.
Seamus McKinsey
Sr. Analytics Engineer
•
CircleCI
See story
Activate your data in less than 5 minutes