Destination
Sync data to Totango API using SQL. No scripts needed.
Don't waste your time building a custom integration to the Totango API or uploading CSVs. Hightouch enables you to sync data from any data source to 200+ APIs using just SQL.
Optimize your customer success processes by providing teams with constantly synced data
Operate a high-touch customer support model with up to date knowledge of user actions
Sync high quality, modeled data from your warehouse to enrich user attributes‍
Trusted by leading companies to sync data securely at scale
Activate your data in 3 easy steps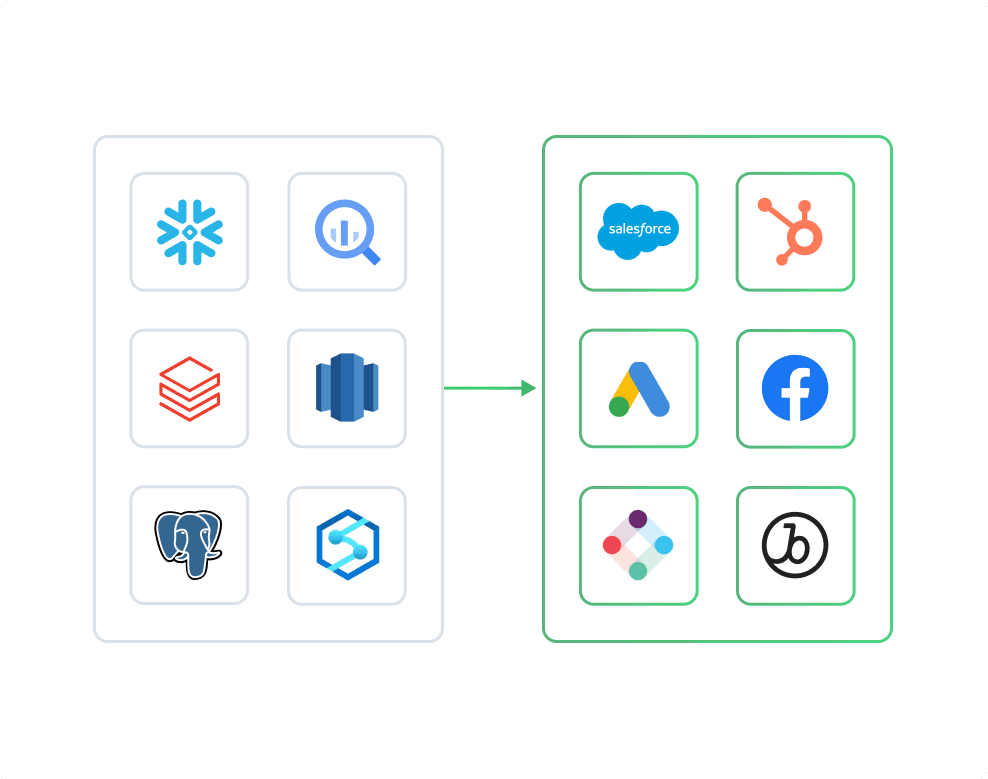 Improve your Totango data with Hightouch
Customer success use cases
Customer retention is a crucial aspect of building a successful business. It involves keeping customers engaged and loyal to your brand over time. One effective method for achieving this is to gain a deep understanding of your customers' product adoption, engagement, and usage, and to ensure that your customer success teams have access to this data. With up-to-date information at their disposal, your team can increase engagement, customer satisfaction, and ultimately foster long-term loyalty.
Read our Totango documentation
Before Hightouch, our data was not up-to-date and not reliable. Now everyone trusts the data because everything is highly standardized and documented.
Seamus McKinsey
Sr. Analytics Engineer
•
CircleCI
See story
It takes less than 5 minutes to activate your data. Get started today.