Destination
Sync data to ServiceNow API using SQL. No scripts needed.
Don't waste your time building a custom integration to the ServiceNow API or uploading CSVs. Hightouch enables you to sync data from any data source to 200+ APIs using just SQL.
Quickly and efficiently digitize IT workflows and run them at scale with up-to-date data
Consolidate CMDB, support tickets, customer data and more on the Now Platform
Trusted by leading companies to sync data securely at scale
Activate your data in 3 easy steps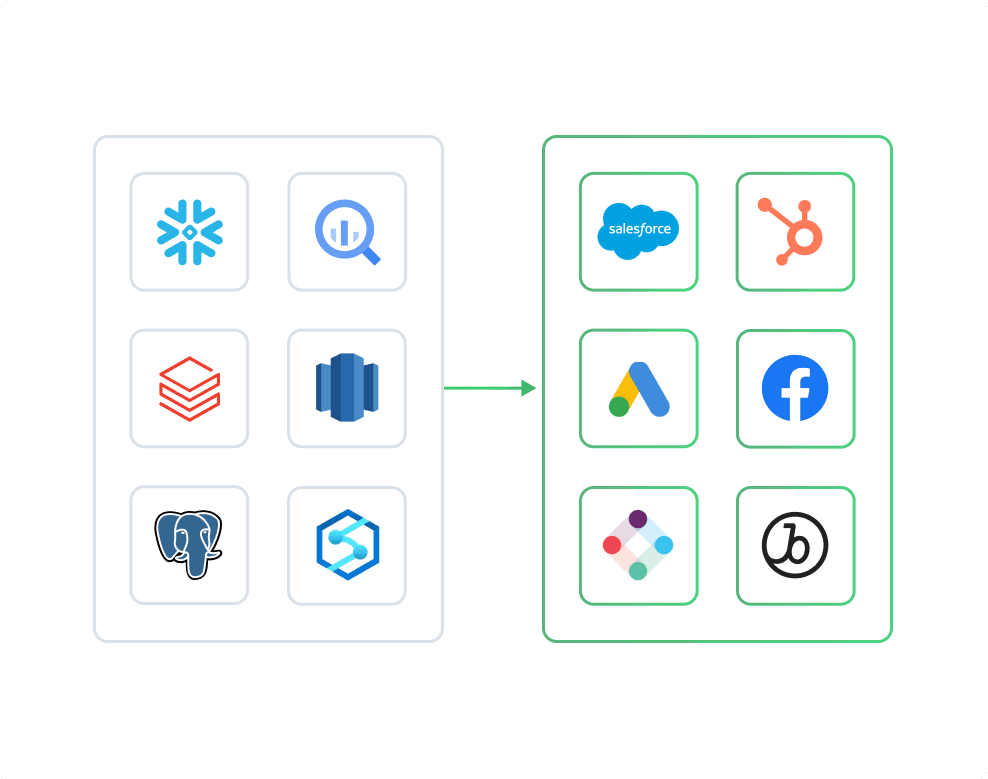 Improve your ServiceNow data with Hightouch
Productivity tools use cases
This integration lets you automate workflows to streamline team collaboration and task execution. By automating workflows, team members can access all the necessary context and data they need to perform their tasks without waiting for manual data entry, which can be time-consuming and prone to errors. Team members can focus on more value-adding tasks, while the integration takes care of the repetitive, time-consuming tasks.
Read our ServiceNow documentation
Before Hightouch, our data was not up-to-date and not reliable. Now everyone trusts the data because everything is highly standardized and documented.
Seamus McKinsey
Sr. Analytics Engineer
•
CircleCI
See story
It takes less than 5 minutes to activate your data. Get started today.