Destination
Sync data to NetSuite (REST) API using SQL. No scripts needed.
Don't waste your time building a custom integration to the NetSuite (REST) API or uploading CSVs. Hightouch enables you to sync data from any data source to 200+ APIs using just SQL.
Pipe enriched data from your data warehouse into Netsuite
Keep customer data on Netsuite up-to-date by scheduling a regular sync
Push product data to Netsuite to enable your teams to know what actions are being taken in the app
Trusted by leading companies to sync data securely at scale
Activate your data in 3 easy steps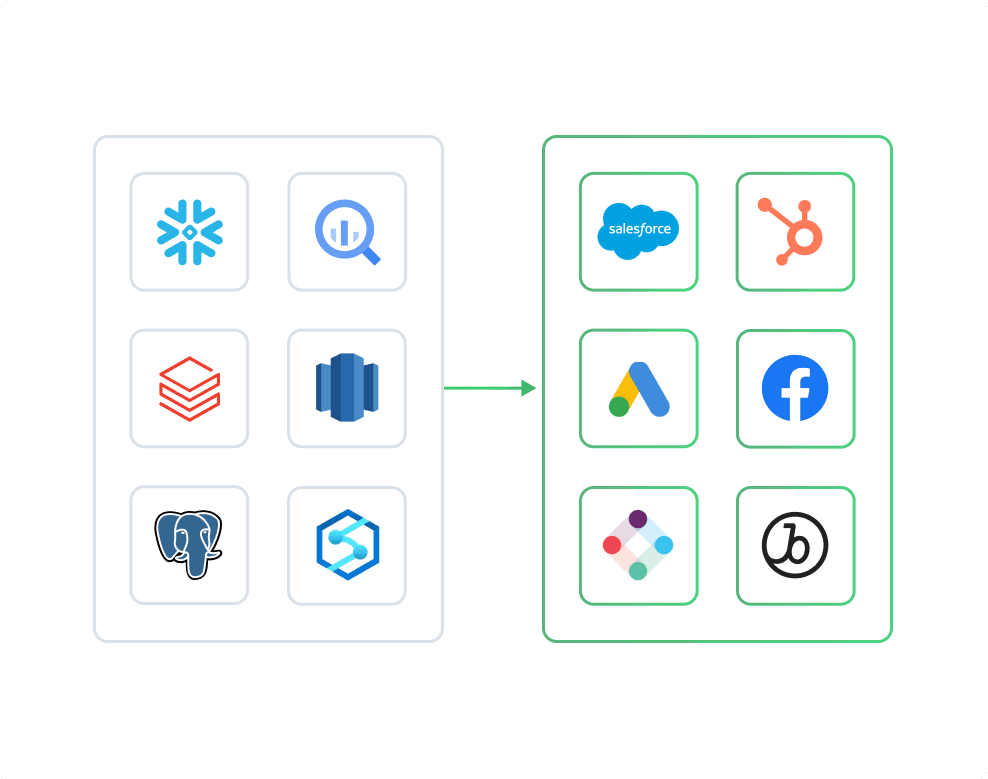 Improve your NetSuite (REST) data with Hightouch
Finance & ERP use cases
Integrate your ERP with Hightouch to gain confidence in the financial health of your business. This integration automates financial workflows, eliminates inconsistent data issues, and removes the need for manual data entry. By delivering up-to-date data directly from your source of truth, this integration allows your team to focus on making financial decisions that benefit your business, rather than wasting time finding, cleaning, and moving relevant data.
Read our NetSuite (REST) documentation
Before Hightouch, our data was not up-to-date and not reliable. Now everyone trusts the data because everything is highly standardized and documented.
Seamus McKinsey
Sr. Analytics Engineer
•
CircleCI
See story
It takes less than 5 minutes to activate your data. Get started today.