Destination
Sync data to Courier API using SQL. No scripts needed.
Don't waste your time building a custom integration to the Courier API or uploading CSVs. Hightouch enables you to sync data from any data source to 200+ APIs using just SQL.
Create new profile and lists when fresh data is added to your data warehouse
Sync high quality, modeled data from your warehouse to enrich profile attributes‍
Update profile subscriptions in lists as data is updated in the warehouse
Trusted by leading companies to sync data securely at scale
Activate your data in 3 easy steps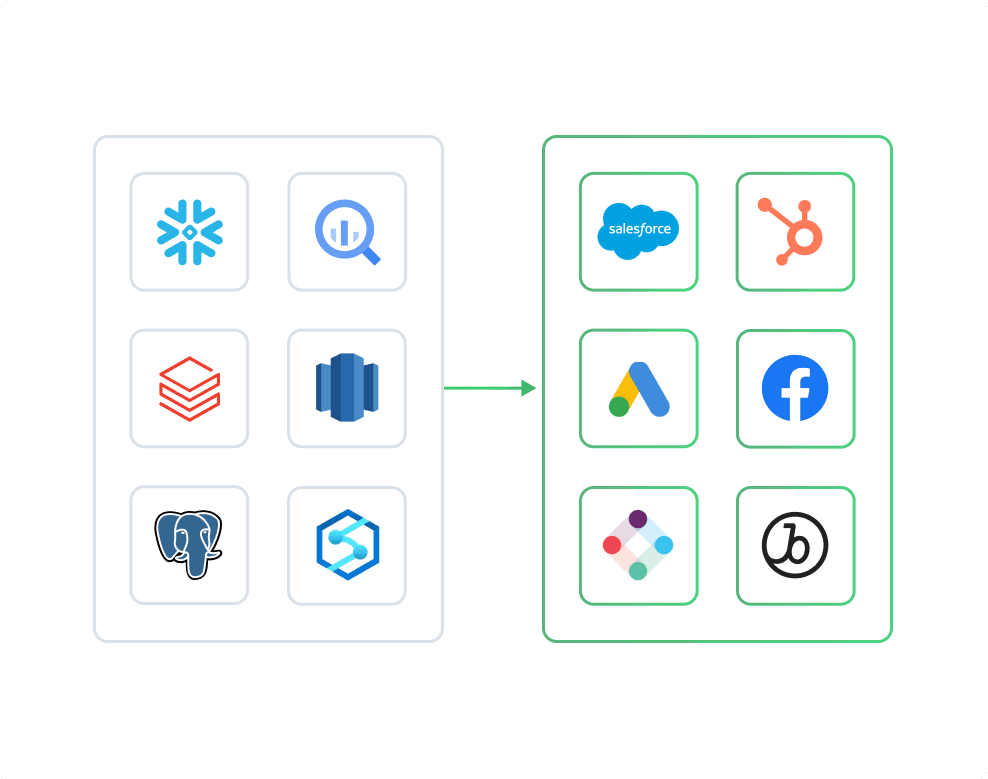 Improve your Courier data with Hightouch
Email use cases
This integration enables the creation of email campaigns that are not only timely and relevant, but also highly personalized to your customers. By relying on accurate and fresh data from your warehouse, you can ensure that your email campaigns are delivered at critical moments. The integration allows you to create a 360-degree view of your customers, so you can tailor your messaging to their specific needs and preferences. Whether you want to drive engagement, increase conversions, or improve customer loyalty, up-to-date data is key to achieving your goals.
Internal notifications use cases
Internal notifications are essential in any organization that aims to streamline communication and ensure that everyone is on the same page. This integration allows you to design and/or send relevant, timely, and highly personalized notifications to your internal team during critical moments. This ensures that your team has the necessary data and context to take action at the right time, leading to better decision-making and quicker problem-solving. Whether it's a project update or an urgent issue that needs attention, internal notifications can help keep your team informed and engaged.
SMS & push use cases
With this integration, you can easily create highly personalized SMS messages and push notifications. These messages can be sent to key channels at critical moments, ensuring that your audience receives the information they need when they need it most. By using this integration, you can create messages that are not only timely and relevant but also tailored to your audience's specific needs and preferences.
Read our Courier documentation
Before Hightouch, our data was not up-to-date and not reliable. Now everyone trusts the data because everything is highly standardized and documented.
Seamus McKinsey
Sr. Analytics Engineer
•
CircleCI
See story
It takes less than 5 minutes to activate your data. Get started today.