The Customer Studio Analytics suite is a self-service, interactive set of analytics features. Hightouch designed the suite to help close the activation loop by providing customer analytics that are natively integrated with your data warehouse. By unifying events, relational, and SaaS data, the Analytics suite can help you achieve a more comprehensive customer 360 view.
Unlike conventional approaches that rely on tracking opens and clicks, Customer Studio Analytics let you measure marketing effectiveness by capturing conversions, revenue, and deep funnel metrics. These metrics help you gain insights into past performance and optimize future campaigns and marketing strategies. You define these metrics using the Performance feature.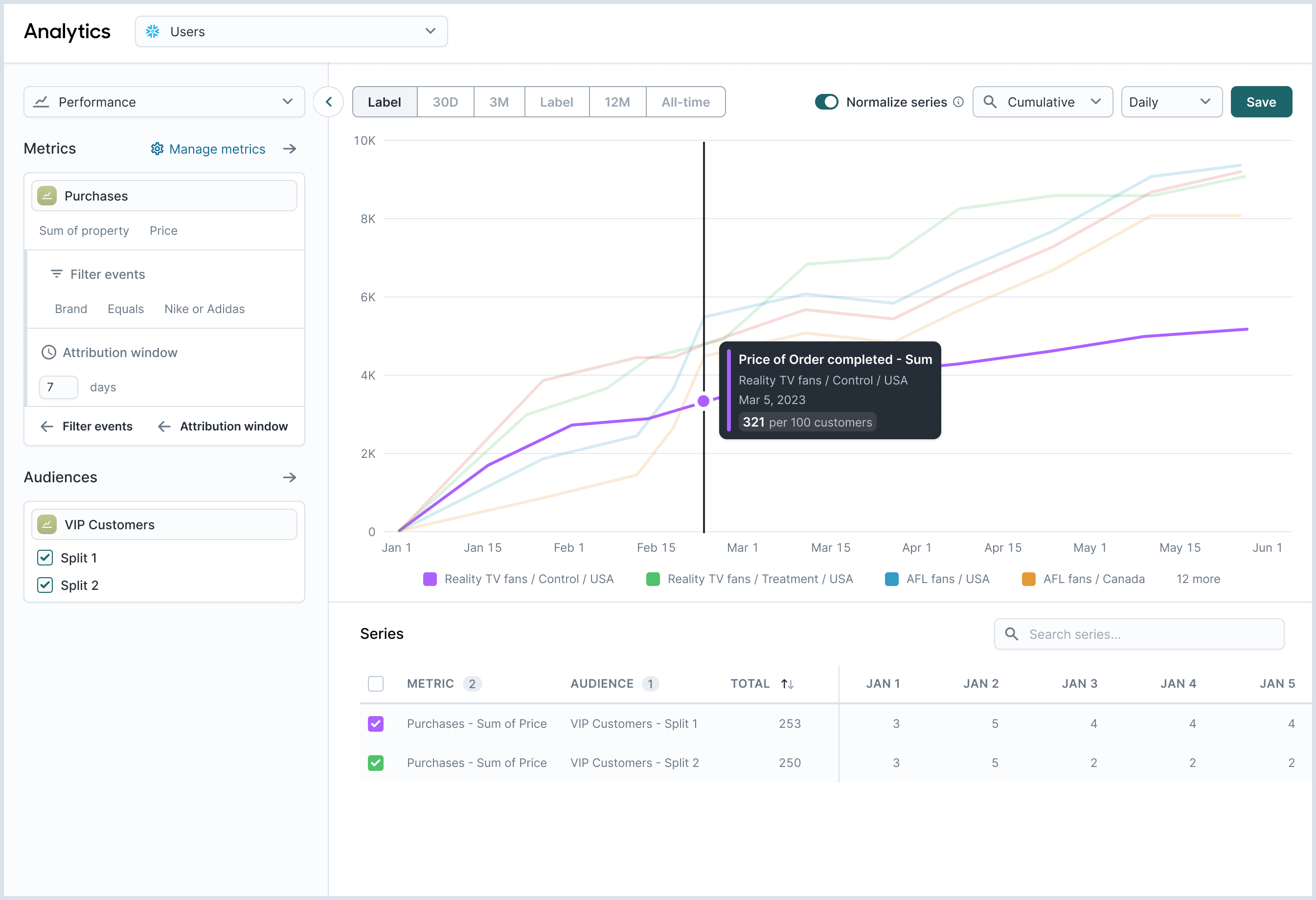 Breakdowns let you you slice your customer data on any user attribute, such as location, LTV, brand affinity, etc. You can also use Breakdowns to benchmark performance across audiences or the entire customer base.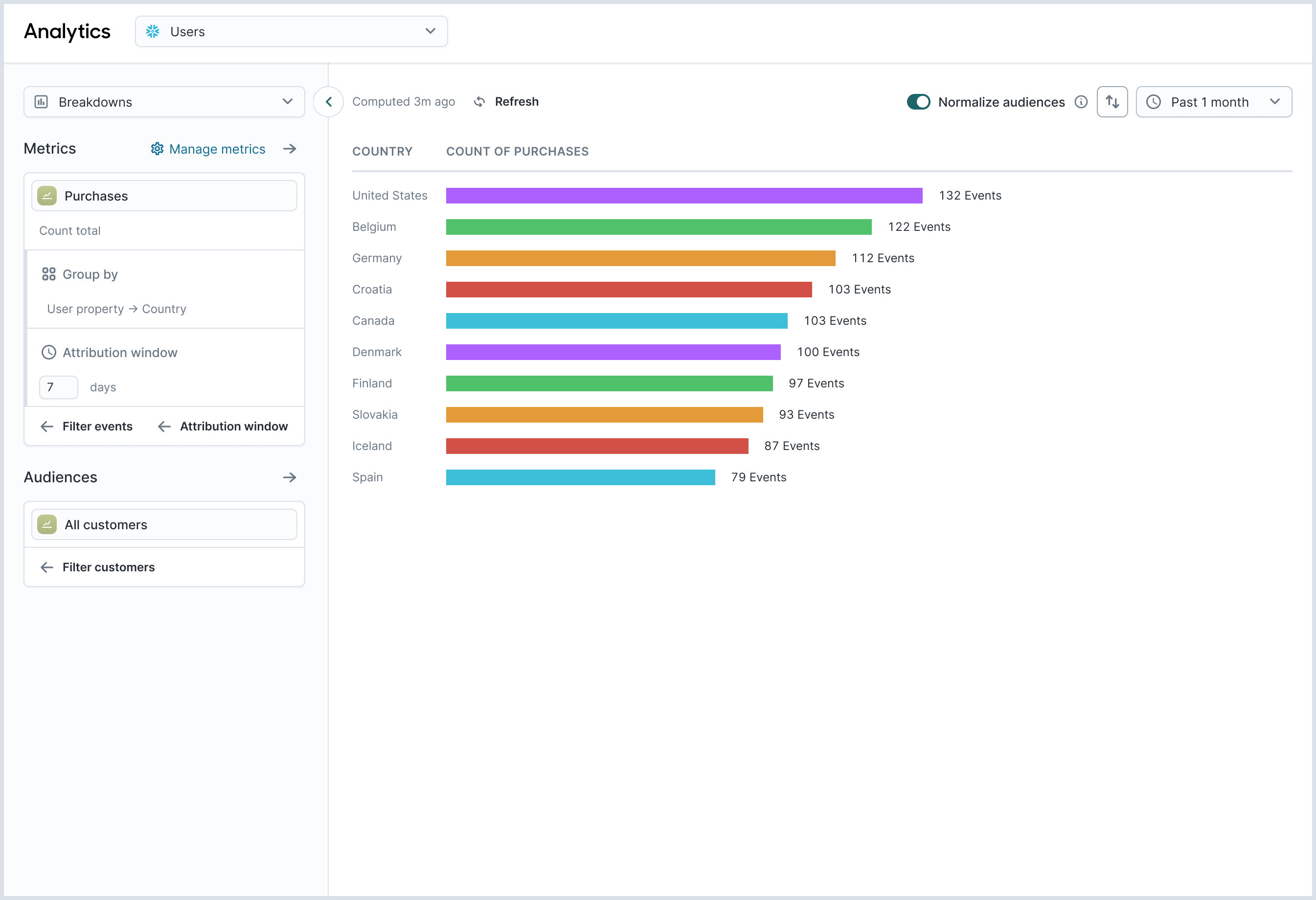 Funnels help you pinpoint funnel drop-offs and track conversion rates over time. You can also create new audiences from any point in the funnel.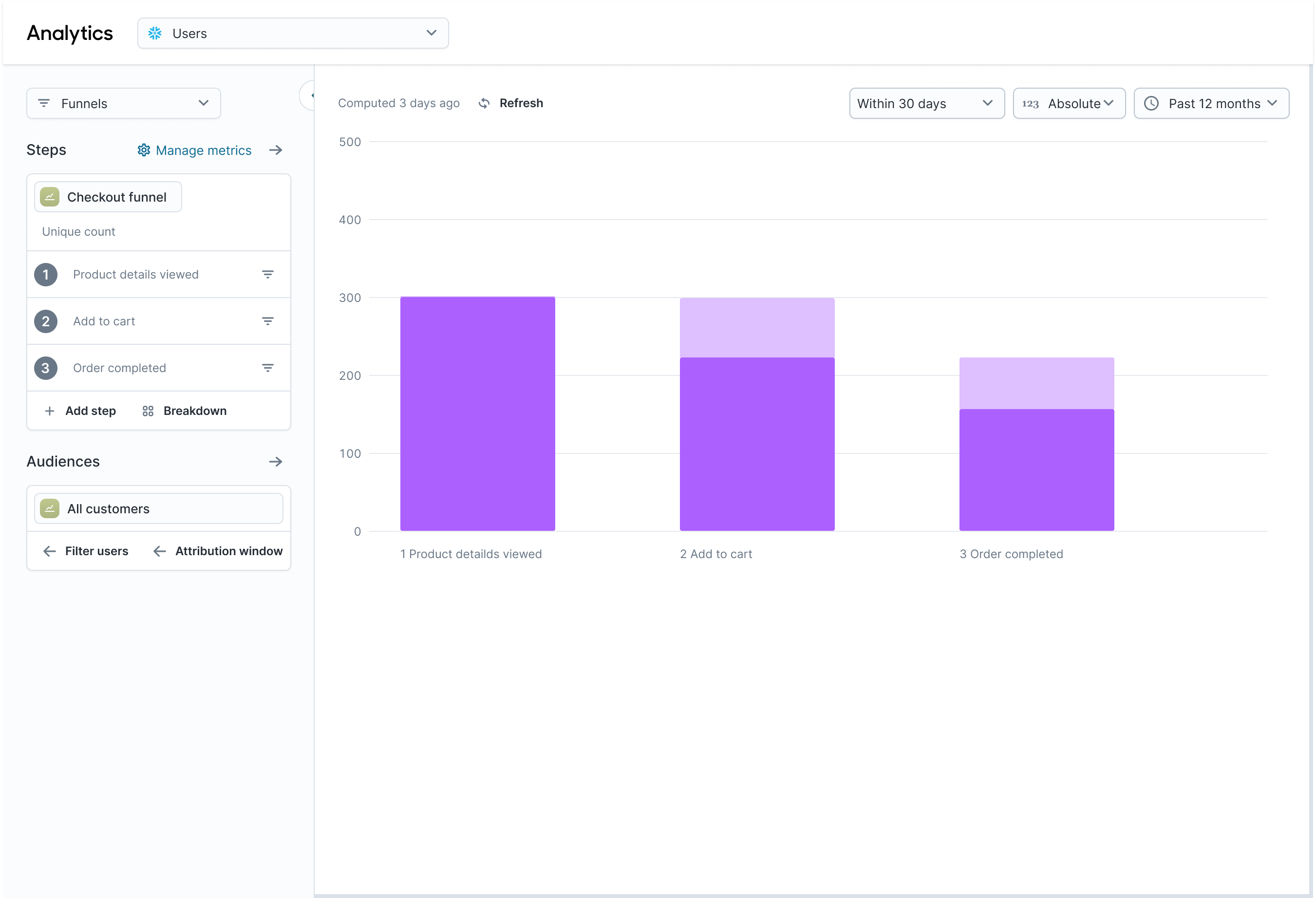 Breakdowns and Funnels are slated for release during summer 2023. Please don't hesitate to if you have any questions, feedback, or requests for the Customer Studio Analytics suite.